Endress + Hauser Dissolved oxygen sensor Oxymax COS61 100% New & Original With very Competitive price and One year Warranty
New & Original
COS61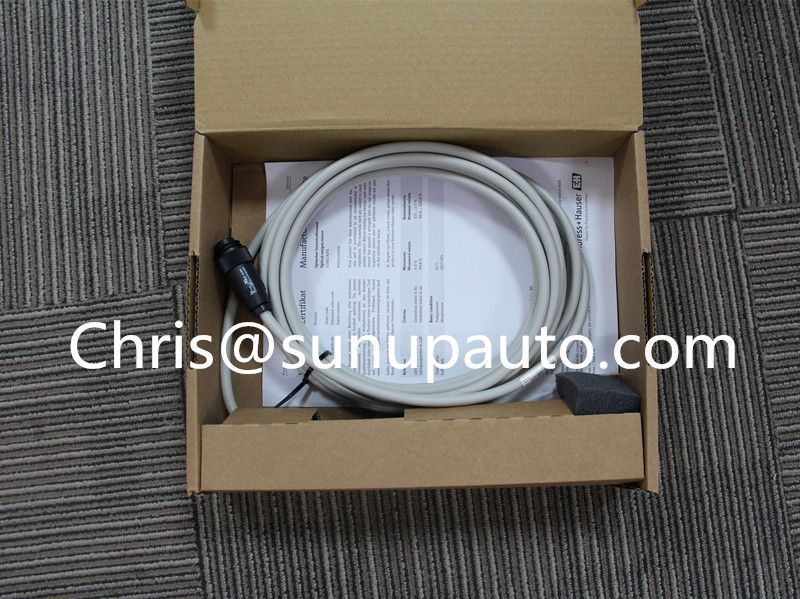 Endress + Hauser Dissolved oxygen sensor Oxymax COS61
Optical oxygen sensor for water, wastewater and utilities
Oxymax COS61 is a high-performance oxygen sensor that offers fast, accurate and drift-free measurement.
It supports your process with low maintenance, high availability and easy handling. The sensor's long-term stable fluorescence layer
is exclusively oxygen-selective (interference-free), ensuring consistently reliable measurement.
Benefits
Minimum maintenance, maximum availability
Fast, drift-free measurement for aeration control and process monitoring
Long-term stability for increased process safety
High-performing in all aeration processes (SBR, Anamox, etc.)
Chemical-free: no electrolyte handling
Easy measuring point changeover to optical technology compatible with COS31 and COS41
Field of application
Oxymax COS61 measures the dissolved oxygen concentration in:
Wastewater treatment plants:
- O2 control in the aeration basin
- Process water treatment and monitoring
Water works:
- Status monitoring of drinking water (oxygen enrichment, corrosion protection, etc.)
- Water quality monitoring in rivers, lakes or seas
Utilities of all industries:
- O2 control in the biological treatment
- Process water treatment and monitoring
Fish farming:
- O2 control for optimum growth conditions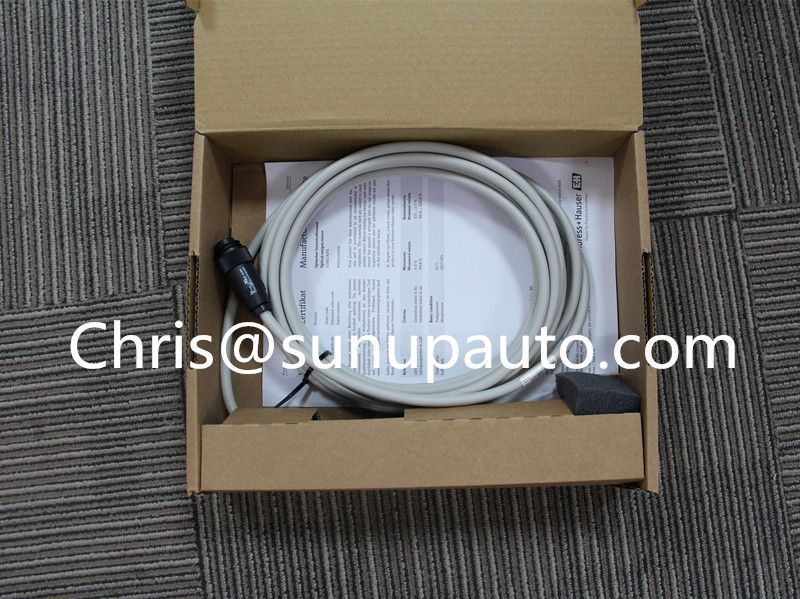 4-channel transmitter Liquiline CM444
Digital pH sensor Orbisint CPS11D
Ammonium analyzer Liquiline System CA80AM
COD analyzer Liquiline System CA80COD
Digital chlorine dioxide sensor Memosens CCS50D
Digital free chlorine sensor Memosens CCS51D
Cleaning and calibration system Liquiline Control CDC90
Digital 4-electrode conductivity sensor Memosens CLS82D
Digital oxygen sensor Memosens COS81D
Digital pH sensor Memosens CPS171D
Turbidity sensor Turbimax CUS52D
Digital nitrate or SAC sensor Viomax CAS51D
Digital disinfection sensor Chloromax CCS142D
Compact conductivity device Smartec CLD18
Digital conductivity sensor Condumax CLS16D
1-/2-channel transmitter Liquiline CM442
1-/2-channel transmitter Liquiline CM442R
1-channel transmitter Liquiline Compact CM72
1-channel transmitter Liquiline Compact CM82
Digital oxygen sensor Oxymax COS61D
Manual or automatic retractable assembly Cleanfit CPA871
Manual or automatic retractable assembly Cleanfit CPA875
Automatic water sampler Liquistation CSF48
Ultrasonic interface sensor Turbimax CUS71D
Multiparameter handheld Liquiline To Go CYM290
Ex-certified multiparameter handheld Liquiline To Go CYM291
Multichannel multiparameter software Memobase Plus CYZ71D
High temperature TOC analyzer CA72TOC
Aluminum analyzer Liquiline System CA80AL
Chromate analyzer Liquiline System CA80CR
Iron analyzer Liquiline System CA80FE
Nitrite analyzer Liquiline System CA80NO
Orthophosphate analyzer Liquiline System CA80PH
TP analyzer Liquiline System CA80TP
Flow assembly for chlorine dioxide sensors Flowfit CCA151
Analog free chlorine sensor CCS51
Conductivity compact device Smartec CLD134
Digital conductivity sensor Indumax CLS54D
Digital oxygen sensor Oxymax COS22D
Digital oxygen sensor Oxymax COS51D
Digital pH sensor Ceragel CPS71D
Suspended solids sensor Turbimax CUS51D
Immersion assembly Flexdip CYA112
Modular holder system Flexdip CYH112
Sodium analyzer CA76NA
Water hardness analyzer Liquiline System CA80HA
Silica analyzer Liquiline System CA80SI
Digital ammonium and nitrate sensor ISEmax CAS40D
Sample preparation Stamoclean CAT411
Sample preparation Liquiline System CAT810
Sample preparation Liquiline System CAT820
Sample preparation Liquiline System CAT860
Flow assembly Flowfit CCA250
Disinfection transmitter Liquisys CCM223
Disinfection transmitter Liquisys CCM253
Analog total chlorine sensor CCS120
Digital total chlorine sensor Memosens CCS120D
Analog disinfection sensor CCS140
Analog disinfection sensor CCS141
Analog disinfection sensor CCS240
Analog disinfection sensor CCS241
Analog chlorine dioxide sensor CCS50
Conductivity assembly Dipfit CLA111
Conductivity assembly Dipfit CLA140
Conductivity compact device Smartec CLD132
Conductivity transmitter Liquisys CLM223
Conductivity transmitter Liquisys CLM253
Analog conductivity sensor Condumax CLS12
Analog conductivity sensor Condumax CLS13
Analog conductivity sensor Condumax CLS15
Digital conductivity sensor Condumax CLS15D
Analog conductivity sensor Condumax CLS16
Analog conductivity sensor Condumax CLS19
Analog conductivity sensor Condumax CLS21
Digital conductivity sensor Condumax CLS21D
Analog conductivity sensor Indumax CLS50
Digital conductivity sensor Indumax CLS50D
Analog conductivity sensor Indumax CLS52
Analog conductivity sensor Indumax CLS54
Calibration tool for conductivity sensors Conducal CLY421
1-channel transmitter Liquiline CM14
1-channel transmitter Liquiline M CM42
4-channel transmitter Liquiline CM444R
8-channel transmitter Liquiline CM448
8-channel transmitter Liquiline CM448R
Multichannel transmitter Liquiline CM44P
Dissolved oxygen assembly Flowfit COA250
Dissolved oxygen assembly Cleanfit COA451
Dissolved oxygen transmitter Liquisys COM223
Dissolved oxygen transmitter Liquisys COM253
Dissolved oxygen sensor Oxymax COS41
Dissolved oxygen sensor Oxymax COS61
There have More items , all for 100% New & Original with very good discount , pls kindly contact with Chris directly to know more details information .

Chris Fang
Sales Engineer
Sunup (Wuhan) Import and Export Co., Ltd.
Add:7-A16,Caishen Commercial Plaza,Hankou Railway Station,Wuhan, China

Postal code:430015
M: + 86-15926376631(WhatsApp & Wechat)
Skype: live:chris_61491
Email: chris@sunupauto.com