MTL5511 Intrinsically Safe Isolators made in England with very competitive price of MTL5500 Series ,the replacement of MTL5011B
New & Original
MTL5511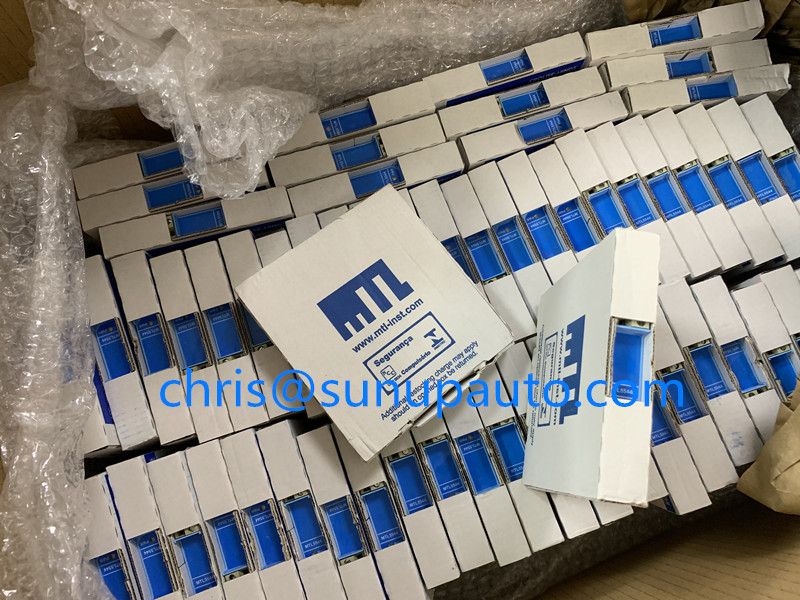 MTL5511 Intrinsically Safe Isolators made in England MTL5500 Series
MTL5511 – MTL4511 SWITCH/ PROXIMITY DETECTOR INTERFACE 1-channel, with line fault detection
The MTL5511 enables a safe-area load to be controlled by a switch or proximity detector located in a hazardous-area.
When selected, open or short circuit conditions in the field wiring are detected by the linefault-detect (LFD) facility and also indicated on the top of the module.
Phase reversal for the channel is selected by a switch on the side of the module and output is provided by changeover relay contacts.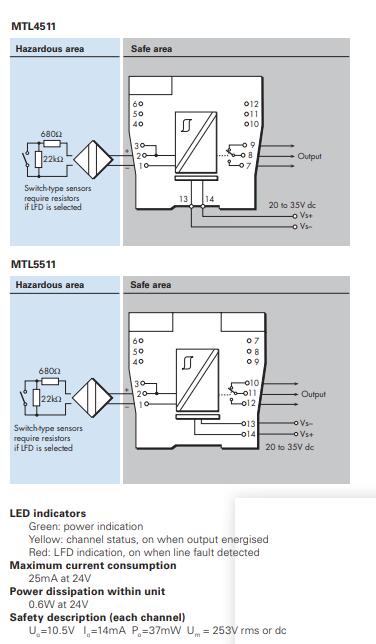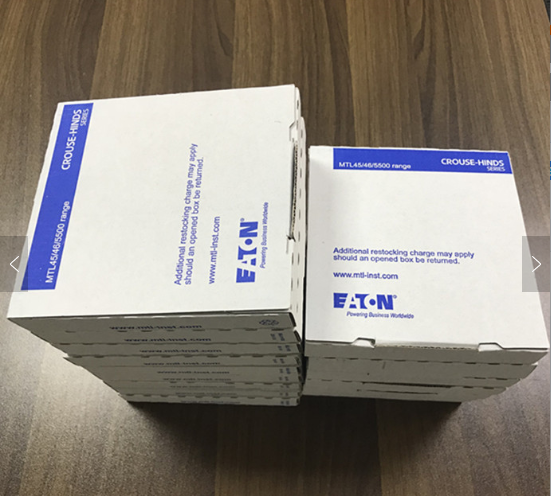 MTL 5500 Series :
MTL5501-SR
MTL5510
MTL5510B
MTL5511
MTL5513
MTL5514
MTL5514-T
MTL5514D
MTL5516C
MTL5517
MTL5521
MTL5521-T
MTL5522
MTL5523
MTL5523V – VL
MTL5524
MTL5525
MTL5526
MTL5541
MTL5541A
MTL5541AS
MTL5541S
MTL5541S-T
MTL5544
MTL5544A
MTL5544AS
MTL5544D
MTL5544S
MTL5546
MTL5546Y
MTL5546Y-T
MTL5549
MTL5549Y
MTL5573
MTL5575
MTL5576-RTD
MTL5576-THC
MTL5581
MTL5582
MTL5582B
MTL5531
MTL5532
MTL5561
MTL5051
MTL5314
MTL5553
MTL5599