MTL4513 HOT SELL ! MTL4513 Intrinsically Safe Isolators MTL4500 Series in stock with very competitive price
New & Original
MTL4513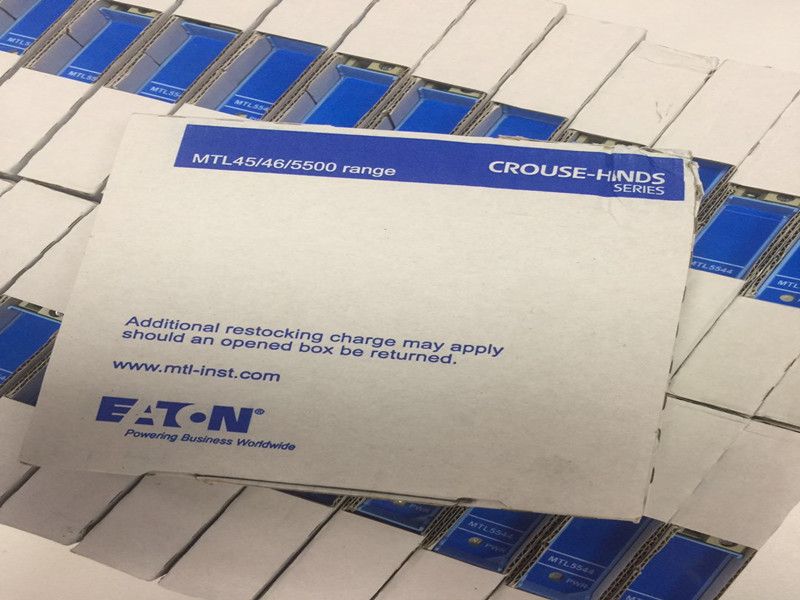 MTL4513 Intrinsically Safe Isolators MTL4500 series
Improving upon the widely adopted, enormously successful, "industry standard" MTL4000 range was a big challenge but the innovative
MTL4500 range includes several new features for backplane mounting isolating interfaces.
This new family easily integrates with the I/O equipment of all major instrumentation and DCS suppliers in the same secure manner as its predecessor.

• Rapid install-and-release mechanism
• Highest packing density on the market
• Single and multi-channel I/O modules
• 3-port isolation with low power dissipation
• Compatible with MTL4000
MTL4513 – MTL5513 SWITCH/ PROXIMITY DETECTOR INTERFACE 2-channel, line fault detection, phase reversal
The MTLx513 enables two solid-state outputs in the safe area to be controlled by two switches or proximity detectors located in the hazardous area.
The Ch1/Ch2 output transistors share a common terminal and can switch +ve or -ve polarity signals.
Independent output phase reversal and line fault detection are enabled via switches for each output. LFD indication is provided on the top of the module.
MTL 4500 series as your reference :
MTL4525
MTL4526
MTL4541
MTL4541A
MTL4541AS
MTL4541B
MTL4541P
MTL4541S
MTL4541T
MTL4544
MTL4544A
MTL4544AS
MTL4544B
MTL4544D
MTL4544S
MTL4546
MTL4546C
MTL4546S
MTL4546Y
MTL4549
MTL4549C
MTL4549Y
MTL4573
MTL4575
MTL4576-RTD
MTL4576-THC
MTL4581
MTL4582B
MTL4531
MTL4532
MTL4561
MTL4599
MTL4599N
MTL4500-5500-ACC
MTL4500-5500-CS
MTL4500-5500-DS
MTL4501-SR
MTL4504
MTL4510
MTL4510B
MTL4511
MTL4513
MTL4514D
MTL4514N
MTL4514_B
MTL4516
MTL4516C
MTL4517
MTL4521
MTL4521L
MTL4523
MTL4523L
MTL4523R
MTL4523V-VL