MTL4511 Intrinsically Safe Isolators MTL4500 Series HOT SELL ! 100% New and original with very competitive price
New & Original
MTL4511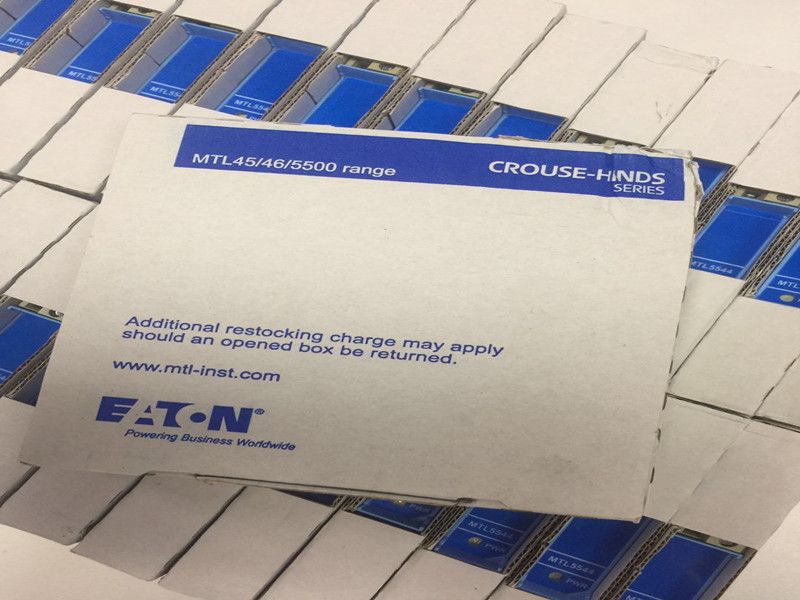 MTL4511 Intrinsically Safe Isolators
MTL4500 series
Improving upon the widely adopted, enormously successful, "industry standard" MTL4000 range was a big challenge but the innovative
MTL4500 range includes several new features for backplane mounting isolating interfaces.
This new family easily integrates with the I/O equipment of all major instrumentation and DCS suppliers in the same secure manner as its predecessor.
· Rapid install-and-release mechanism
· Highest packing density on the market
· Single and multi-channel I/O modules
· 3-port isolation with low power dissipation
· Compatible with MTL4000
MTL4511 – MTL5511 SWITCH/ PROXIMITY DETECTOR INTERFACE
1-channel, with line fault detection The MTLx511 enables a safe-area load to be controlled by a switch or proximity detector located in a hazardous-area.
When selected, open or short circuit conditions in the field wiring are detected by the linefault-detect (LFD) facility and also indicated on the top of the module.
Phase reversal for the channel is selected by a switch on the side of the module and output is provided by changeover relay contacts.