Brand New MTL5522 Intrinsically Safe Isolators MTL5500 Series HOT SELL with very competitive price
New & Original
MTL5522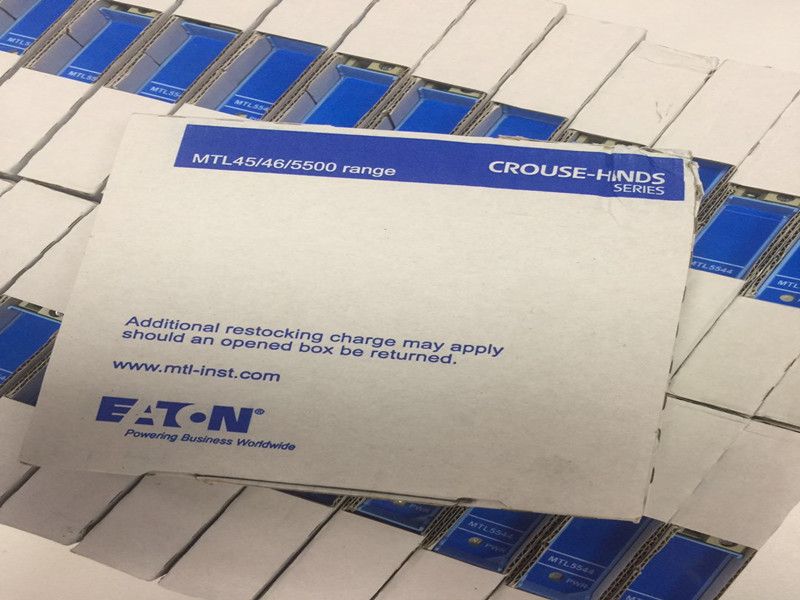 Brand New MTL5522 Intrinsically Safe Isolators MTL5500 Series HOT SELL with very competitive price
The MTL5522 is a loop-powered module which enables a device located in the hazardous area to be controlled from the safe area.
The MTL5522 can drive a certified intrinsically safe low-power load, as well as non-energy-storing simple apparatus such as an LED.
The unit's input/output isolation allows the control switch to be connected into either side of the 24V dc supply circuit.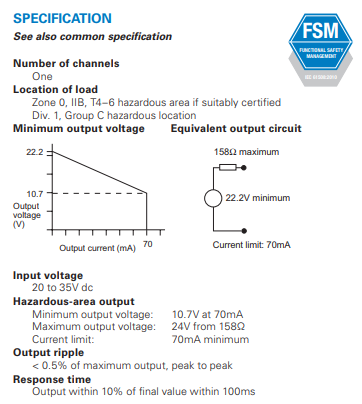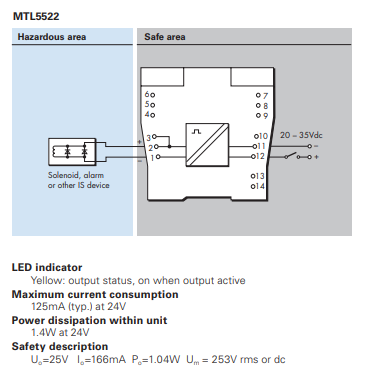 MTL5501-SR
MTL5510
MTL5510B
MTL5511
MTL5513
MTL5514
MTL5514-T
MTL5514D
MTL5516C
MTL5517
MTL5521
MTL5521-T
MTL5522
MTL5523
MTL5523V – VL
MTL5524
MTL5525
MTL5526
MTL5541
MTL5541A
MTL5541AS
MTL5541S
MTL5541S-T
MTL5544
MTL5544A
MTL5544AS
MTL5544D
MTL5544S
MTL5546
MTL5546Y
MTL5546Y-T
MTL5549
MTL5549Y
MTL5573
MTL5575
MTL5576-RTD
MTL5576-THC
MTL5581
MTL5582
MTL5582B
MTL5531
MTL5532
MTL5561
MTL5051
MTL5314
MTL5553
MTL5599