OMRON E2E-S04N02-CJ-B2 0.3M OMS Small-diameter Proximity Sensor New & Original with Very competitive Price
New & Original
E2E-S04N02-CJ-B2 0.3M OMS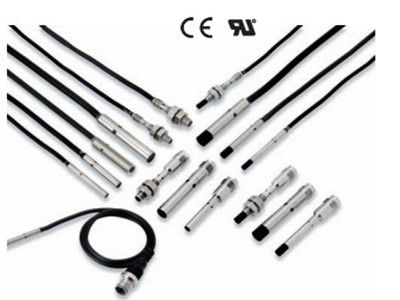 OMRON E2E-S04N02-CJ-B2 0.3M OMS Small-diameter Proximity Sensor New & Original with Very competitive Price
Ultra small size, but surprisingly easy installation!
• With the addition of M4, 5.4-dia., 6.5-dia. size, unshielded, pre-wired connector model, and connector model, a total of 108 model variations are available.
• High-speed response frequency stably detects moving objects: 5 kHz max.
• Four indicator lamps for easier indicator positioning.
• Special mounting brackets reduce time and efforts for installation.
• Protective Stainless-steel Spiral Tube against wire breakage is available (M4, M5 only).
• Models also available with standard cables that are 5 m long or with robot (bending-resistant) cables.