ABB E16DU-18.9 ,1SAX111001R1105 Electronic Overload Relay New & Original with one Year Warranty
New & Original
E16DU-18.9,1SAX111001R1105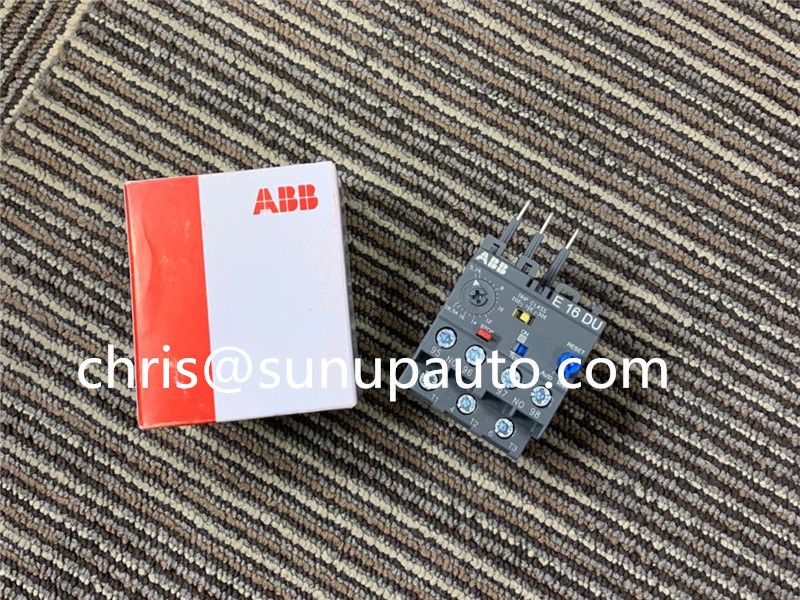 ABB E16DU-18.9 1SAX111001R1105 Electronic Overload Relay
New & Original with one Year Warranty
Extended Product Type: E16DU-18.9
Product ID: 1SAX111001R1105
EAN: 4013614395260
Catalog Description: E16DU-18.9 Electronic Overload Relay
Long Description: The E16DU-18.9 is an self-supplied electronic overload relay, which means no extra external supply is needed.
It offers reliable and fast protection for motors in the event of overload or phase failure.
Easy to use like a thermal overload relay and compatible with standard motor applications, the electronic overload
relay is convincing, above all, due to its wide setting range, high accuracy, high operational temperature range
and the possibility to select a trip class (10E, 20E, 30E). Further features are the temperature compensation,
trip contact (NC), signal contact (NO), automatic- or manual reset selectable, trip-free mechanism,
STOP- and Test function and a trip indication. The overload relays are connected directly to the contactors.
Single mounting kits are available as accessory.
Categories

Products » Low Voltage Products and Systems » Control Products » Contactors » Electronic Overload Relays
Dimensions
Product Net Width: 44.4 mm
Product Net Height:74.6 mm
Product Net Depth / Length: 57 mm
Product Net Weight: 0.15 kg
Popular Downloads



Data Sheet, Technical Information:

1SBC100173C0201





Data Sheet, Technical Information (Part 2):

1SAX100502F0002
1SAX100508F0001





Instructions and Manuals:

2CDC107019M5502





Dimension Diagram:

1SAX100402F0001
1SAX100401F0001

Technical



Setting Range:

5.7 ... 18.9 A





Rated Operational Voltage:

Auxiliary Circuit 600 V AC/DC
Main Circuit 690 V AC





Rated Operational Current (Ie):

18.9 A





Rated Operational Current AC-3 (Ie):

18.9 A





Rated Frequency (f):

Auxiliary Circuit 50 Hz
Auxiliary Circuit 60 Hz
Auxiliary Circuit DC
Main Circuit 50 Hz
Main Circuit 60 Hz





Rated Impulse Withstand Voltage (Uimp):

Auxiliary Circuit 6 kV
Main Circuit 6 kV





Rated Insulation Voltage (Ui):

690 V








Number of Auxiliary Contacts NC:

1





Number of Auxiliary Contacts NO:

1





Number of Protected Poles:

3





Conventional Free-air Thermal Current (Ith):

Auxiliary Circuit NC 6 A
Auxiliary Circuit NO 6 A





Rated Operational Current AC-15 (Ie):

(240 V) NC 3 A
(240 V) NO 3 A
(400 V) NC 1.1 A
(400 V) NO 1.1 A
(500 V) NC 0.72 A
(500 V) NO 0.72 A





Rated Operational Current DC-13 (Ie):

(125 V) NC 0.55 A
(125 V) NO 0.5 A
(24 V) NC 1.5 A
(24 V) NO 1.5 A
(250 V) NC 0.27 A
(250 V) NO 0.27 A
(60 V) NC 0.55 A
(60 V) NO 0.55 A





Degree of Protection:

IP20








Connecting Capacity Auxiliary Circuit:

Flexible with Ferrule 1/2x 0.75 ... 2.5 mm²
Flexible with Insulated Ferrule 1/2x 0.75 ... 2.5 mm²
Flexible 1/2x 0.75 ... 2.5 mm²
Rigid 1/2x 1 ... 4 mm²





Connecting Capacity Main Circuit:

Flexible with Ferrule 1/2x 0.75 ... 2.5 mm²
Flexible with Insulated Ferrule 1/2x 0.75 ... 2.5 mm²
Flexible 1/2x 0.75 ... 2.5 mm²
Rigid 1/2x 1 ... 4 mm²