Endress + Hauser Digital ammonium and nitrate sensor ISEmax CAS40D New & Original With very Competitive price
New & Original
CAS40D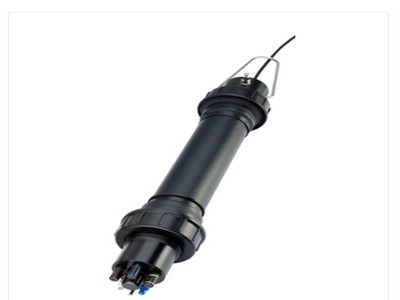 Endress + Hauser Digital ammonium and nitrate sensor ISEmax CAS40D
Ion-selective Memosens sensor for the wastewater industry
ISEmax CAS40D is the right technology for trend measurement directly in the basin. It helps you to increase the efficiency
and reduce the energy costs of your aeration processes. The sensor works without reagents saving you even further money.
With its robust ion-selective membranes and excellent self-cleaning, it eases your maintenance tasks.
Thanks to Memosens, CAS40D combines maximum process and data integrity with best operating comfort and simplifies predictive maintenance.
Benefits
Nitrate and ammonium measured directly without the need for expensive sample conditioning
Optional potassium and/or chloride measurement compensates for cross sensitivities and ensures reliable measuring results
Low maintenance thanks to automatic flushing unit
Installed directly on the basin rim, no measuring container or sample-conveying pump required
Easy handling due to storage of sensor-specific data
Field of application
ISEmax CAS40D measures ammonium, nitrate and pH in municipal wastewater treatment plants:
Aeration basins
- Determination of ammonium and nitrate concentration
- Control and regulation of ammonium decomposition
- Load-dependent aeration control for optimization of the treatment process
Inlet of aeration basins
- Determination of ammonium load (pH-compensated)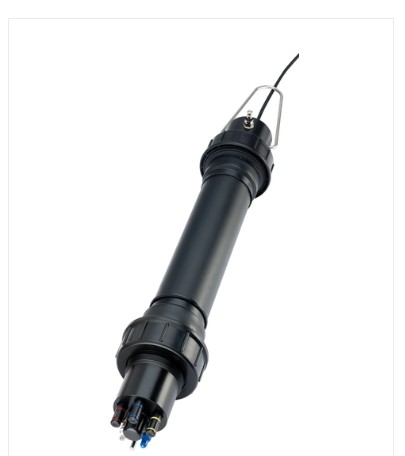 4-channel transmitter Liquiline CM444
Digital pH sensor Orbisint CPS11D
Ammonium analyzer Liquiline System CA80AM
COD analyzer Liquiline System CA80COD
Digital chlorine dioxide sensor Memosens CCS50D
Digital free chlorine sensor Memosens CCS51D
Cleaning and calibration system Liquiline Control CDC90
Digital 4-electrode conductivity sensor Memosens CLS82D
Digital oxygen sensor Memosens COS81D
Digital pH sensor Memosens CPS171D
Turbidity sensor Turbimax CUS52D
Digital nitrate or SAC sensor Viomax CAS51D
Digital disinfection sensor Chloromax CCS142D
Compact conductivity device Smartec CLD18
Digital conductivity sensor Condumax CLS16D
1-/2-channel transmitter Liquiline CM442
1-/2-channel transmitter Liquiline CM442R
1-channel transmitter Liquiline Compact CM72
1-channel transmitter Liquiline Compact CM82
Digital oxygen sensor Oxymax COS61D
Manual or automatic retractable assembly Cleanfit CPA871
Manual or automatic retractable assembly Cleanfit CPA875
Automatic water sampler Liquistation CSF48
Ultrasonic interface sensor Turbimax CUS71D
Multiparameter handheld Liquiline To Go CYM290
Ex-certified multiparameter handheld Liquiline To Go CYM291
Multichannel multiparameter software Memobase Plus CYZ71D
High temperature TOC analyzer CA72TOC
Aluminum analyzer Liquiline System CA80AL
Chromate analyzer Liquiline System CA80CR
Iron analyzer Liquiline System CA80FE
Nitrite analyzer Liquiline System CA80NO
Orthophosphate analyzer Liquiline System CA80PH
TP analyzer Liquiline System CA80TP
Flow assembly for chlorine dioxide sensors Flowfit CCA151
Analog free chlorine sensor CCS51
Conductivity compact device Smartec CLD134
Digital conductivity sensor Indumax CLS54D
Digital oxygen sensor Oxymax COS22D
Digital oxygen sensor Oxymax COS51D
Digital pH sensor Ceragel CPS71D
Suspended solids sensor Turbimax CUS51D
Immersion assembly Flexdip CYA112
Modular holder system Flexdip CYH112
Sodium analyzer CA76NA
Water hardness analyzer Liquiline System CA80HA
Silica analyzer Liquiline System CA80SI
Digital ammonium and nitrate sensor ISEmax CAS40D