Original ABB 266MST Differential pressure transmitter Very competitive Price with one year Warranty
New & Original very competitive price with One Year Warranty
266MST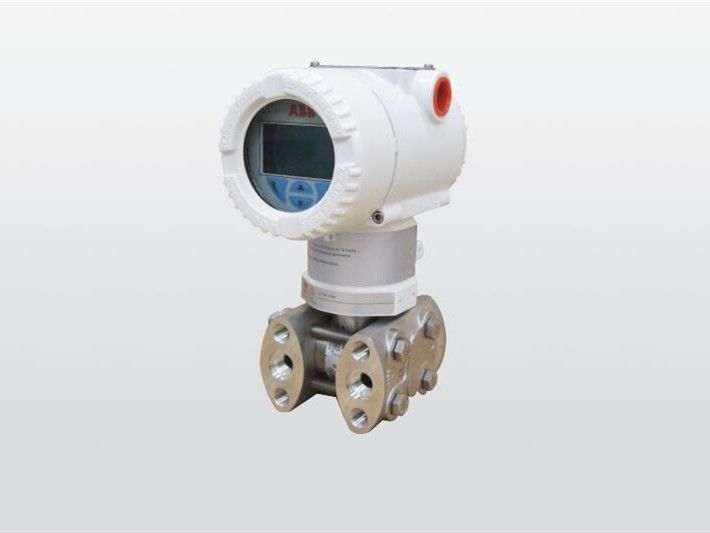 ABB 266MST Differential pressure transmitter
Differential pressure transmitter with multisensor technology 266MST
Model 266MST is the top performance differential pressure transmitter with "multisensor technology" suitable for measuring liquid,
gas or steam flow as well as level, pressure and density in applications with working pressure up to 41Mpa / 5945psi.
Data
Base accuracy : ± 0.04 % (optional ± 0.025 %)
Span limits: 0.05 to 10000 kPa; 0.2 inH2O to 1450 psi
Output signal: Multiple protocol availability offering interchangeability and transmitter upgrade capabilities
– 4 to 20 mA, HART
– PROFIBUS PA 3.01
– FOUNDATION Fieldbus ITK 5.1
Local operation with LCD with TTG (Through The Glass) technology without the need of opening the housing
Conforms to SIL2 / SIL3 acc. to IEC 61508
Full compliance with PED Category III
Model No Example
266MSTAWSA3B1L1B4M5C1
266MSTLCSB3B1E1L1B1C1M5
266MSTFCSB3B1E1L1B1C1M5
266MSTNZSB4B8D1V1E1W1L5B5S2M5T1
266MSTLCKA3B3E1L1B2
266MSTLCKB3A1L1
266MSTNCSB6T1E2L1B5I2C1H3
266MSTNZSB4B8D1V1E1W1L5B5S2M5T1
266MSTCCKA6S1L1B4M5
266MSTAWKB4A1V2L1B1M5C1H3
266MSTAYKPTB3E1L1B2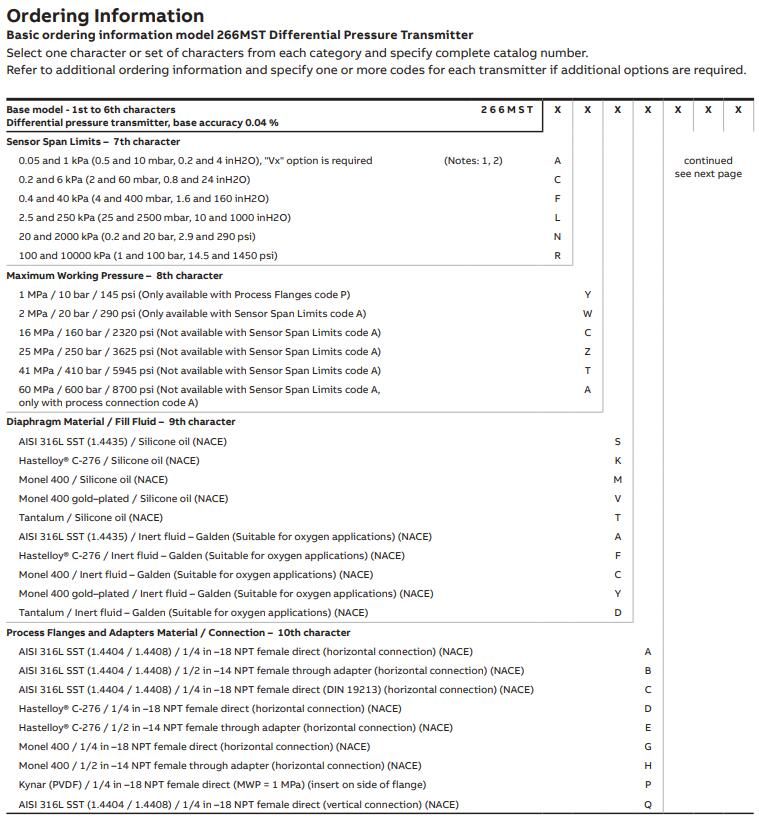 Absolute pressure transmitter 261AS
Absolute pressure transmitter with remote diaphragm seal 266ART
Absolute pressure transmitter 266AST
High overload absolute pressure transmitter with remote diaphragm seal 266NRH
High overload absolute pressure transmitter 266NSH
Absolute pressure transmitter DP-style with remote diaphragm Seal 266RRT
Absolute pressure transmitter DP-Style 266RST
Differential pressure transmitter with remote diaphragm seal 266DRH
Differential pressure transmitter DP-Style 266DSH
Differential pressure transmitter with remote diaphragm seals and multisensor technology 266MRT
Differential pressure transmitter with multisensor technology 266MST
Selection models
261AC
261AG
261AJ
261AM
261AN
261AR
266ART
266AST
266NRH
266RRT
266RST
266DRH
266DSH
266MRT
266MST
261GC
261GG
261GJ
261GM
261GN
261GR
261GS
266GRT
266GST
266HRH
266HSH
266CRH
266CRT
266CSH
266CST
266JRH
266JRT
266JSH
266JST
266 MODBUS
S26
S261
There have More items , all for 100% New & Original with very good discount , pls kindly contact with Chris directly to know more details information .

Chris Fang
Sales Engineer
Sunup (Wuhan) Import and Export Co., Ltd.
Add:7-A16,Caishen Commercial Plaza,Hankou Railway Station,Wuhan, China

Postal code:430015
M: + 86-15926376631(WhatsApp & Wechat)
Skype: live:chris_61491
Email: chris@sunupauto.com