ABB Hot Sale Natural gas chromatograph NGC8207 Brand New with Very Competitive Price
New & Original
NGC8207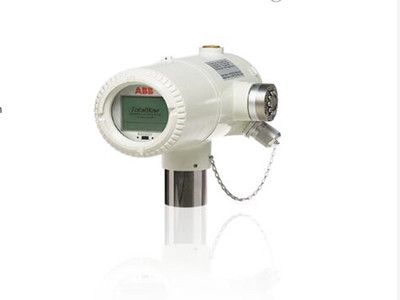 ABB Hot Sale Natural gas chromatograph NGC8207 Brand New with Very Competitive Price
The NGC (Natural Gas Chromatograph) performs on-site gas analysis and heating value computation where current chromatograph technology has been either impractical or unaffordable.
This truly "transmitter-like" GC takes up no more room on the pipeline than most multivariable transmitters.
New design, more compact, more reliable, more precise
Custody transfer/metrology quality GC for heating value and composition
Lower cost to purchase, install and operate
Built for superior efficiency and profitability
The NGC8207 analyzes each sample utilizing established chromatographic techniques.
The resulting information consists of mole percent values for the following:
"Air" (Contains N2, Ar, CO and O2 but not CO2)
C1, CO2, C2, C3, IC4, NC4, NeoC5, IC5, NC5, C6's, C7+
The NGC combines simplicity with low installation costs and unmatched performance, making it the ideal solution for natural gas custody transfer.
The NGC8207 is a field mounted GC which sets a new standard for determining the heating value of natural gas.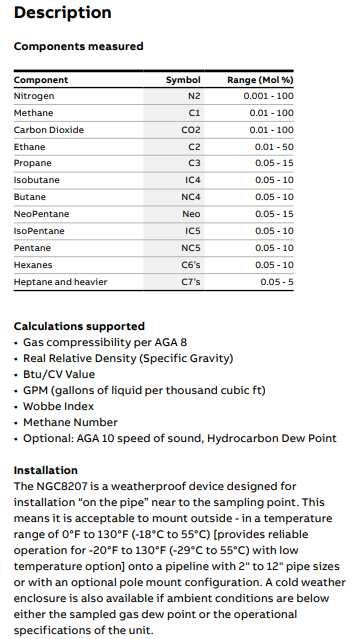 Similar Products
NGC8206
NGC8106
NGC8209
NGC8207