ABB Brand New Multipoint temperature sensor TSM800 hot for sale with Very Competitive Price One Year Warranty
New & Original
TSM800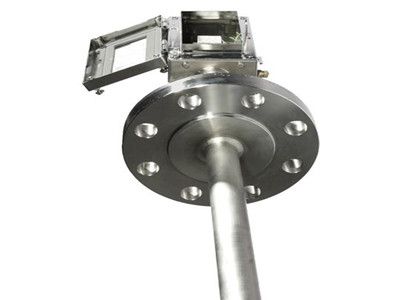 ABB Brand New Multipoint temperature sensor TSM800 hot for sale with Very Competitive Price One Year Warranty
The TSM800 multipoint temperature sensor is ideally suited for measurement of process temperatures over multiple locations with a single access point.
Typically used in process plant vessels the TSM800 provides a cost effective alternative to mounting multiple individual
sensors and their associated process vessel entries.
Multipoint temperature sensors are an engineered solution based on the conditions and dimensions of an individual process plant.
Mainly used for the oil & gas, petrochemicals and chemicals industry.
Simple data capture of customer requirements provided by the e-brochure
"TSM800 multipoints made easy"
Supported by the ABB temperature experts for oil & gas
Five basic models provided for selection guidance
Designed to meet customer specific conditions
For continuous production process vessels in the Oil & Gas, Petrochemicals and chemicals industries Measurement made easy .
Model No Example
TSM800-00-MT-L20000-Y0-N03F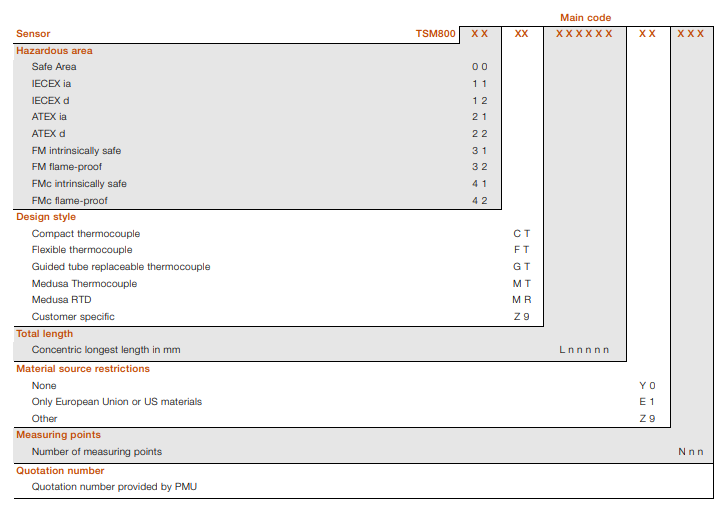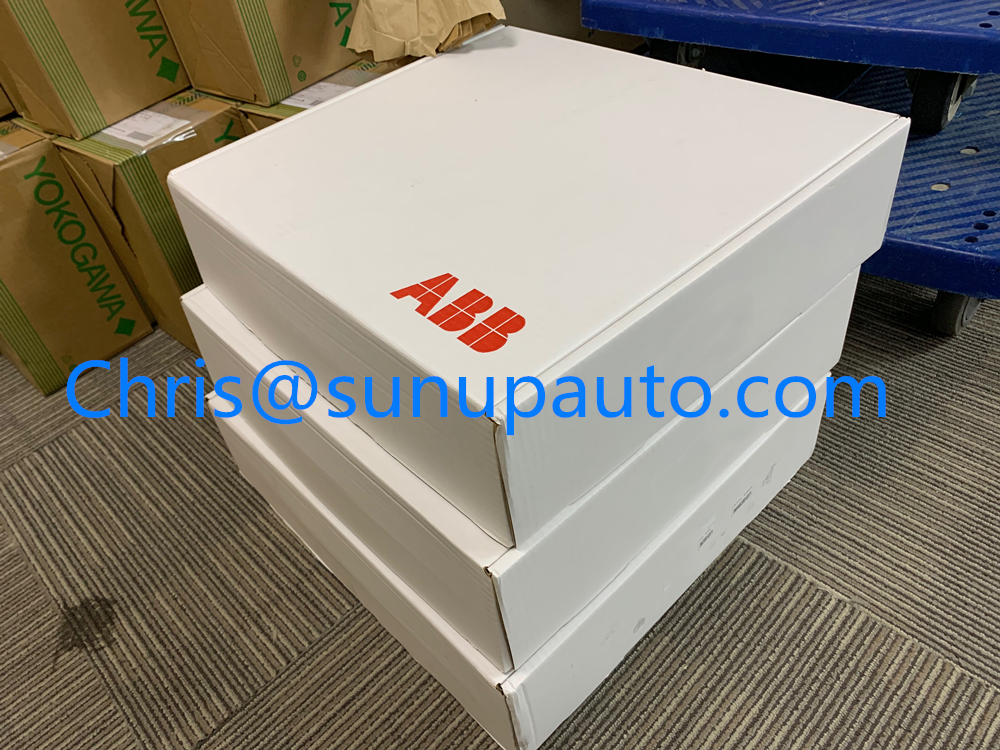 There have More ABB items , all for 100% New & Original with very good discount , pls kindly contact with Chris directly to know more details information .
Chris Fang
Sales Engineer
Sunup (Wuhan) Import and Export Co., Ltd.
Add:7-A16,Caishen Commercial Plaza,Hankou Railway Station,Wuhan, China

Postal code:430015
M: + 86-15926376631(WhatsApp & Wechat)
Skype: live:chris_61491
Email: chris@sunupauto.com