ABB Brand New Head-mount temperature transmitter TTH200 TTH200-E1H hot sell with Very Competitive Price / One Year Warranty
New & Original
TTH200-E1H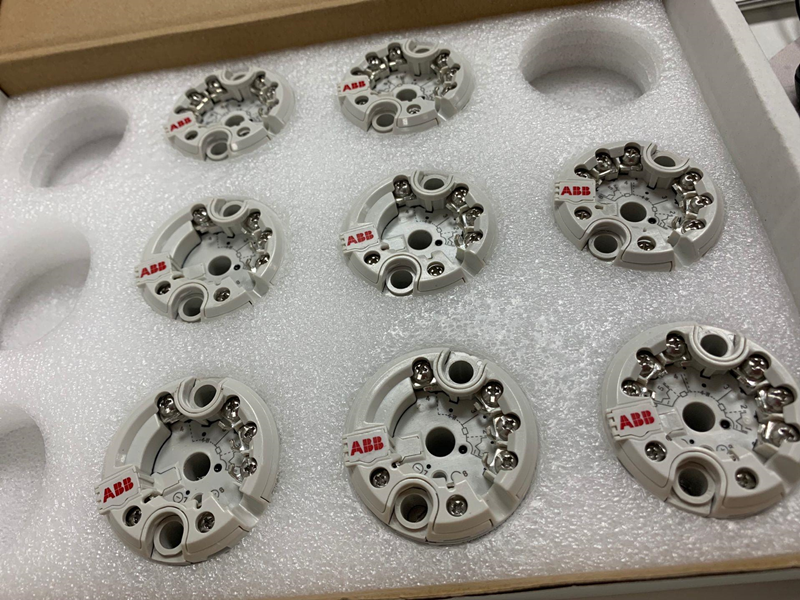 Brand New ABBHead-mount temperature transmitter TTH200-E1H
hot sell with Very Competitive Price / One Year Warranty
Input circuit and communication
• Universal sensor input for resistance thermometers (RTD) and thermocouples
• Communication via a 4 to 20 mA signal and the HART protocol.
Safety

• Global approvals for explosion protection up to Zone 0
• Functional safety SIL 2 / SIL 3 in accordance with IEC 61508
• Device versioning in accordance with NE 53
• Continuous monitoring of supply voltage
• Wire break / corrosion monitoring in accordance with NE 89
Use

• Configuration in accordance with the FDT / DTM, EDD or FDI standard (FIM)
• Turnable LCD indicator for optimal readability (option)
Specification
CE marking
The device fulfills all requirements for CE marking in accordance with all applicable guidelines.
Electrical isolation: 3.5 kV DC (approx. 2.5 kV AC), 60 s, input to output
MTBF time: 190 years at 40 °C (104 °F) mean ambient temperature
Input filter : 50 / 60 Hz
Switch-on delay: < 10 s (Ia ≤ 3.6 mA during switch-on cycle)
Warm-up time : 5 minutes
Rise time t90: 400 to 1000 ms
Measured value update : 10/s, independent of sensor type and sensor circuit
Output filter: Digital filter 1st order: 0 to 100 s
Weight: 50 g

The TTH200 HART temperature transmitter is the standard device of the new TTx200 / TTx300 product family in proven two-wire technology.

The TTH200 is provided for all HART standard applications in temperature measurement with one sensor.
The transmitter supports the same functionality as the TTH300, but without sensor redundancy and sensor drift monitoring.
It can be configured with ABB-tools such as DAT200 (Asset Vision Basic) via DTM, Handheld via EDD,
FIM (Field Information Manager) or any standard tool using FDI-/FDT-Technology.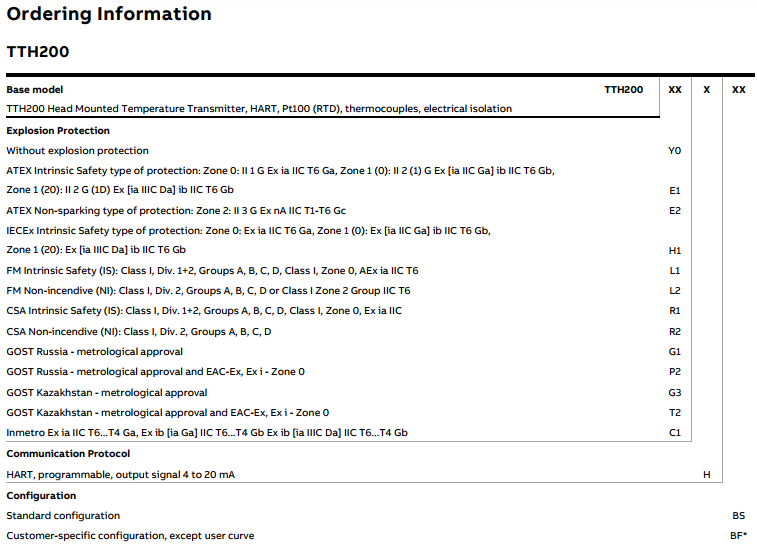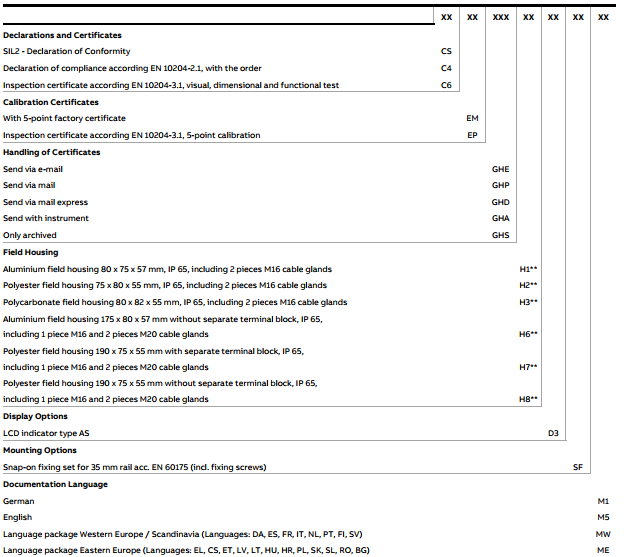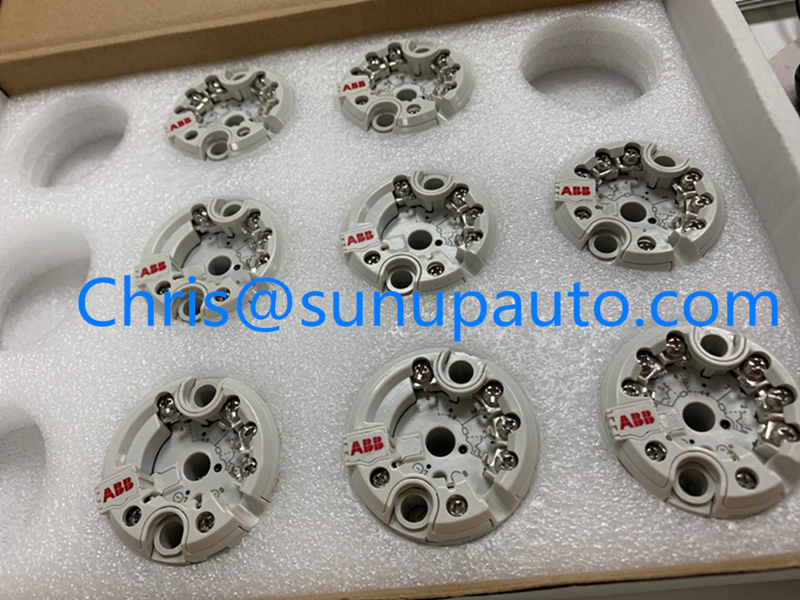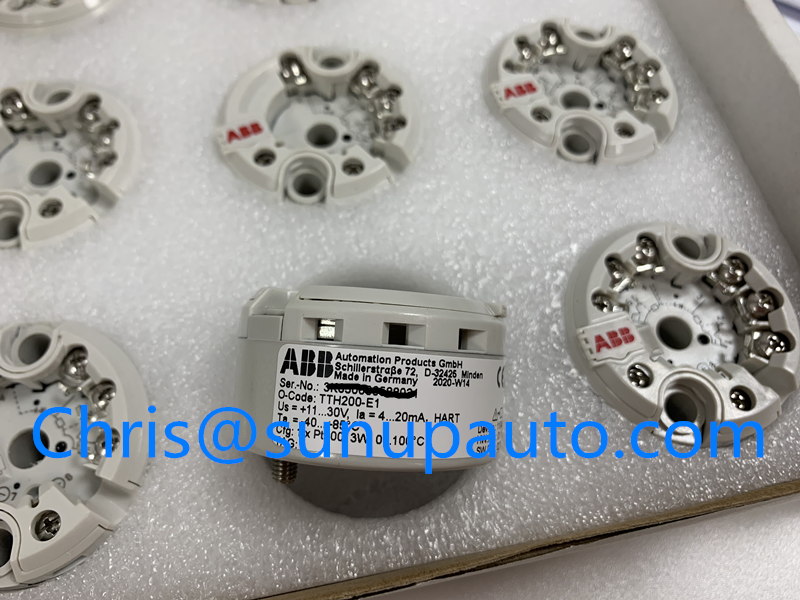 There have More items , all for 100% New & Original with very good discount , pls kindly contact with Chris directly to know more details information .

Chris Fang
Sales Engineer
Sunup (Wuhan) Import and Export Co., Ltd.
Add:7-A16,Caishen Commercial Plaza,Hankou Railway Station,Wuhan, China

Postal code:430015
M: + 86-15926376631(WhatsApp & Wechat)
Skype: live:chris_61491
Email: chris@sunupauto.com