ABB Brand New High temperature thermometer SensyTemp TSH200 On sale with Very Competitive Price
New & Original
TSH200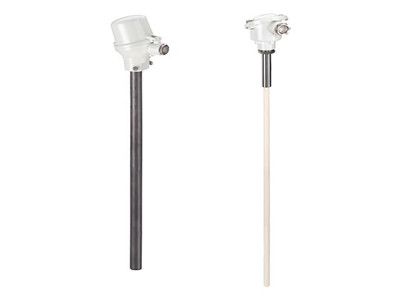 ABB High temperature thermometer SensyTemp TSH200
High temperature combustion, annealing and melting processes are usually executed without pressure at temperature up to 1800 °C (3272 °F).
As a result, the selection of the appropriate thermowell is the greatest challenge for temperature measurement.
Both the thermowell materials' temperature resistance and their resistance to aggressive media are decisive.
In conjunction with the appropriate thermocouple, the thermowell has a considerable effect on the temperature sensor's measuring accuracy and service life.
You can benefit from optimal plant productivity and efficiency by selecting the appropriate and correctly dimensioned temperature sensor.
Straight thermocouples for high temperature applications in industrial furnaces, combustion processes and melting processes.
It communicates via FOUNDATION Fieldbus, PROFIBUS PA, HART, 4 ... 20 mA or direct sensor output.. Approved ABB typical modular system:
TSH210 with metal thermowell, for temperatures up to 1300 °C (2372 °F)
TSH220 with ceramic thermowell, for temperatures up to 1800 °C (3272 °F)
TSH250 with platinum sleeve - no longer available!
suitable to main process connections
suitable to main process control systems