ABB HOT SALE Electromagnetic flowmeter FSM4000 Brand New with Very Competitive Price plus one Year Warranty
New & Original
FSM4000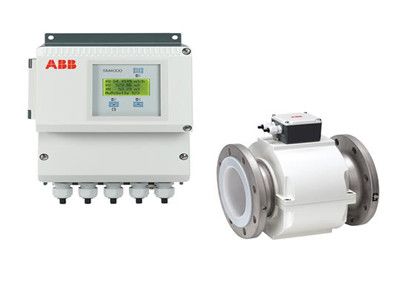 ABB Electromagnetic flowmeter FSM4000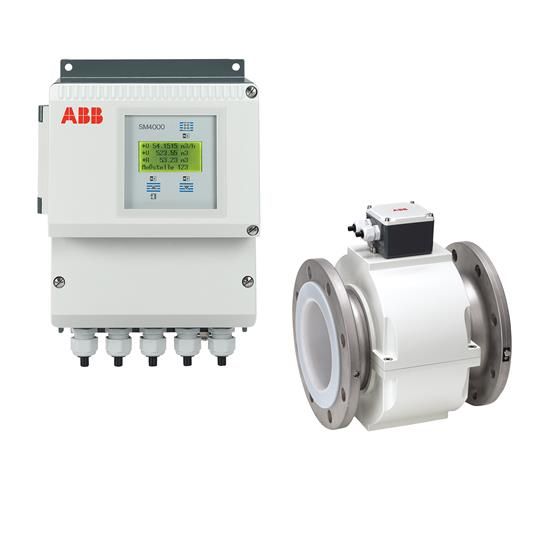 FSM4000 is a robust flowmeter for heavy duty applications. It masters critical applications and conserves valuable resources with highly accurate measurement of process parameters in a wide range of industries.
The design of the flowmeter offers a wide range of industry specific liners, electrodes and sizes to meet the needs.
The powerful transmitter is easy to use and provides a most stable signal output. It´s measurement performance is unsurpassed in applications with high contents of solids, high content of pulp stock, pulsating flows or other noise.
Data
General specifications:
Nominal diameter
– DN 3 to 1000 (1/10 to 40 in.)
Nominal pressure
– PN 10 to 40
– ASME CL150, 300
Process connection
– Flanges in accordance with DIN / EN, ASME
Liner material
– PFA, PTFE, hard rubber, soft rubber, ceramic carbide
Communication
– HART protocol
– Optional PROFIBUS PA, FOUNDATION Fieldbus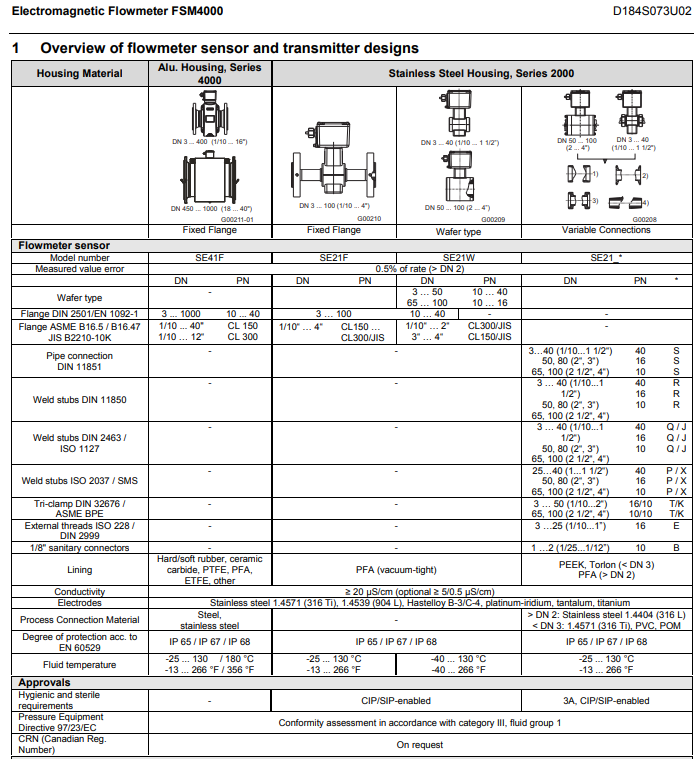 Selection Models :
FCB400 / CoriolisMaster FCB430 and FCB450
FCH400 / CoriolisMaster FCH430 and FCH450
FCB100 / CoriolisMaster FCB130 and FCB150
FCH100 / CoriolisMaster FCH130 and FCH150
ProcessMaster FEP630
ProcessMaster FEP610
HygienicMaster FEH630
HygienicMaster FEH610
ProcessMaster FEP300
ProcessMaster FEP500
HygienicMaster FEH300
HygienicMaster FEH500
FSM4000
AquaMaster FEW400
Electromagnetic flowmeter WaterMaster
FPD801
FPD150
FPD160
FPD190
FPD350
1330L
Orifice meter run OMR
FPD175
FPD201
FPD212
FPD220
FPD470C
FPD470F
FPD470P
FPD580
FPD500
FPD510
FPD550
FPD570
FMT200
FMT400
FMT200-ECO2
FMT700-P
FAM3200
FAM540
FAM541
FAM544
FAM545
FAM546
FGM1190
FGM6100
FSV430
FSV450
FSS430
FSS450