Endress + Hauser Iron analyzer Liquiline System CA80FE 100% New & Original With very Competitive price and One year Warranty
New & Original
CA80FE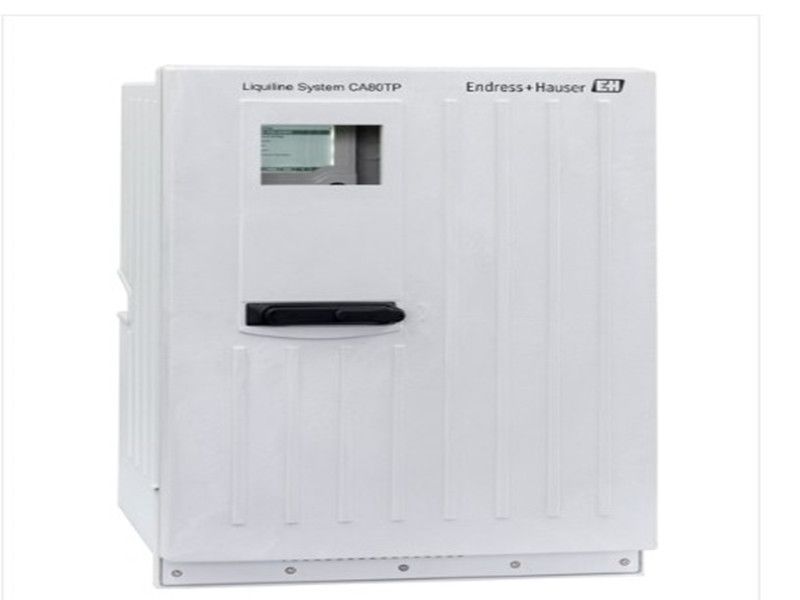 Endress + Hauser Iron analyzer Liquiline System CA80FE
Colorimetric system for monitoring of drinking water, mineral water and process water
Liquiline System CA80FE offers precise, regulation-compliant online measurement. It supports you in controlling
the iron content of drinking water, mineral water or source water for industrial processes. Like all Liquiline System analyzers,
it enables plug & play of up to four Memosens sensors – minimizing the installation effort. Automatic calibration
and cleaning and the low reagent consumption
reduce operating costs while advanced diagnostics with remote access ensure process safety.
Benefits
Compliance with standard ferrozine method ensures direct comparability to lab measurements
Supports predictive maintenance by advanced diagnostics
Reduced operating costs through automatic calibration and cleaning as well as low reagent consumption
Easy upgrade of functionality - even to a complete measuring station - simply by adding modules and connecting Memosens sensors.
Comfortable remote access via integrated web server
Seamless integration into process control systems thanks to digital field busses such as Modbus, PROFIBUS or EtherNet/IP
Field of application
Liquiline System CA80FE monitors:
Iron content in drinking water and mineral water
Residual iron after precipitation, flocculation and filtration processes
Process water containing diluted iron
4-channel transmitter Liquiline CM444
Digital pH sensor Orbisint CPS11D
Ammonium analyzer Liquiline System CA80AM
COD analyzer Liquiline System CA80COD
Digital chlorine dioxide sensor Memosens CCS50D
Digital free chlorine sensor Memosens CCS51D
Cleaning and calibration system Liquiline Control CDC90
Digital 4-electrode conductivity sensor Memosens CLS82D
Digital oxygen sensor Memosens COS81D
Digital pH sensor Memosens CPS171D
Turbidity sensor Turbimax CUS52D
Digital nitrate or SAC sensor Viomax CAS51D
Digital disinfection sensor Chloromax CCS142D
Compact conductivity device Smartec CLD18
Digital conductivity sensor Condumax CLS16D
1-/2-channel transmitter Liquiline CM442
1-/2-channel transmitter Liquiline CM442R
1-channel transmitter Liquiline Compact CM72
1-channel transmitter Liquiline Compact CM82
Digital oxygen sensor Oxymax COS61D
Manual or automatic retractable assembly Cleanfit CPA871
Manual or automatic retractable assembly Cleanfit CPA875
Automatic water sampler Liquistation CSF48
Ultrasonic interface sensor Turbimax CUS71D
Multiparameter handheld Liquiline To Go CYM290
Ex-certified multiparameter handheld Liquiline To Go CYM291
Multichannel multiparameter software Memobase Plus CYZ71D
High temperature TOC analyzer CA72TOC
Aluminum analyzer Liquiline System CA80AL
Chromate analyzer Liquiline System CA80CR
Iron analyzer Liquiline System CA80FE