Endress + Hauser Digital oxygen sensor Oxymax COS61D New & Original With very Competitive price and One year Warranty
New & Original
COS61D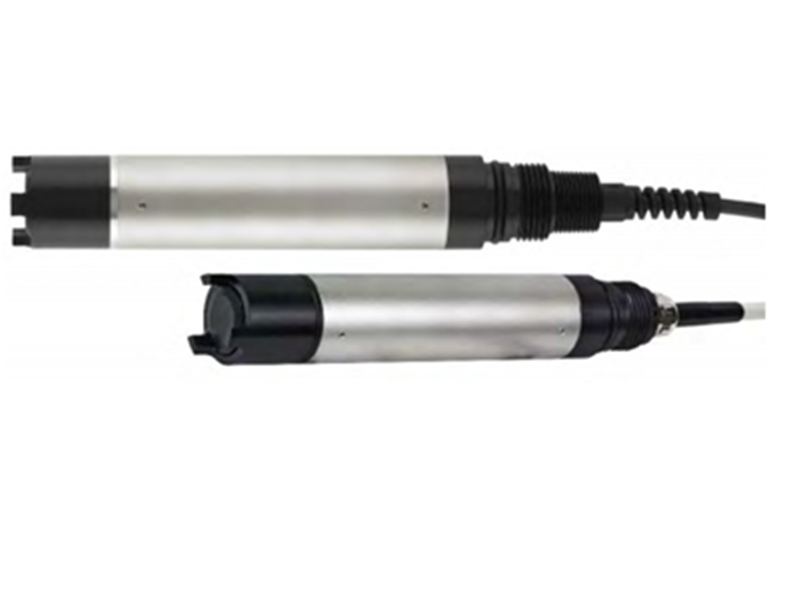 Endress + Hauser Digital oxygen sensor Oxymax COS61D
Memosens optical oxygen sensor for water, wastewater and utilities
Oxymax COS61D is a high-performance, digital oxygen sensor that offers fast, accurate and drift-free measurement.
It supports your process with low maintenance, high availability and easy handling. The sensor's long-term stable
fluorescence layer is exclusively oxygen-selective (interference-free), ensuring consistently reliable measurement.
Thanks to Memosens digital technology, the Oxymax COS61D combines maximum process and data integrity,
and facilitates simple lab calibration.
Benefits
Minimum maintenance, maximum availability
Fast, drift-free measurement for precise aeration control and process monitoring
Long-term stability for increased process safety
Outstanding performance in all aeration processes (SBR, Anamox, etc.)
Chemical-free: no electrolyte handling
Field of application
Oxymax COS61D measures the dissolved oxygen concentration in:
Wastewater treatment plants:
- O2 control in the aeration basin
- Process water treatment and monitoring
Water works:
- Status monitoring of drinking water (oxygen enrichment, corrosion protection, etc.)
- Water quality monitoring in rivers, lakes or seas
Utilities of all industries:
- O2 control in the biological treatment
- Process water treatment and monitoring
Fish farming:
- O2 control for optimum growth conditions
Model No examples :
COS61D-1NQ7/0
COS61D-AAA1A2
COS61D-AAA1B4
COS61D-AAA1A3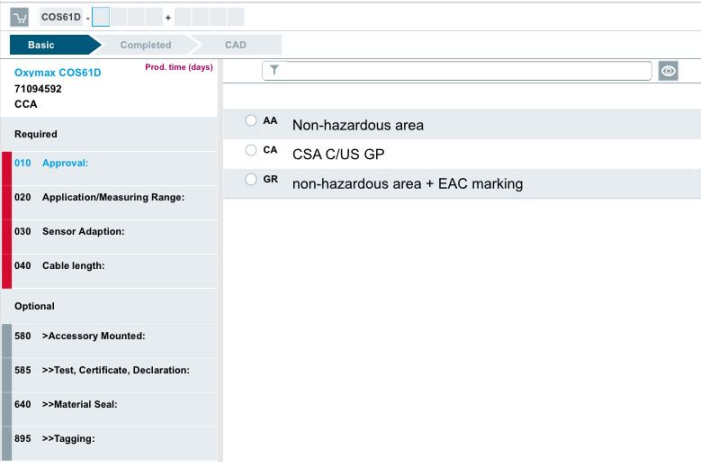 4-channel transmitter Liquiline CM444
Digital pH sensor Orbisint CPS11D
Ammonium analyzer Liquiline System CA80AM
COD analyzer Liquiline System CA80COD
Digital chlorine dioxide sensor Memosens CCS50D
Digital free chlorine sensor Memosens CCS51D
Cleaning and calibration system Liquiline Control CDC90
Digital 4-electrode conductivity sensor Memosens CLS82D
Digital oxygen sensor Memosens COS81D
Digital pH sensor Memosens CPS171D
Turbidity sensor Turbimax CUS52D
Digital nitrate or SAC sensor Viomax CAS51D
Digital disinfection sensor Chloromax CCS142D
Compact conductivity device Smartec CLD18
Digital conductivity sensor Condumax CLS16D
1-/2-channel transmitter Liquiline CM442
1-/2-channel transmitter Liquiline CM442R
1-channel transmitter Liquiline Compact CM72
1-channel transmitter Liquiline Compact CM82
Digital oxygen sensor Oxymax COS61D