Endress + Hauser 1-channel transmitter Liquiline Compact CM82 New & Original With very Competitive price and One year Warranty
New & Original
CM82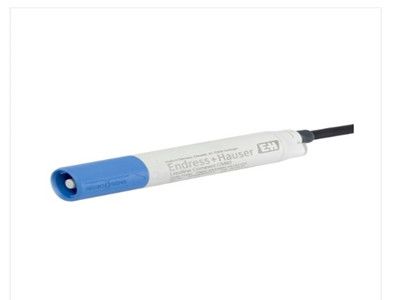 Endress + Hauser 1-channel transmitter Liquiline Compact CM82
Multiparameter field device for hazardous and non-hazardous applications in all industries
The Liquiline Compact CM82 is the smallest transmitter for Memosens sensors. Its slender housing measures
only 11 cm long and 2 cm wide, including a connection to which you can attach your sensor directly, without a cable.
Together with the sensor, it fits into most assemblies and
couldn't be easier to install. Via a uniquely secure Bluetooth connection, you can see all nearby CM82 measuring points
on your tablets or smartphones and operate them conveniently from a distance.
Benefits
Easy operation:
Use your existing tablets and smartphones for operation and commissioning.
Fast and reliable:
A secure Bluetooth connection allows you to check measuring points that are dangerous or difficult to access from a safe distance.
Benefit from all the advantages of Memosens technology:
Memosens sensors offer you the safest data transmission, the highest measured value availability and total ease of use.
Space-saving installation:
The two-wire device fits inside an assembly and does not require its own power supply.
Suitable for all locations:
Whether your measuring point is exposed to dust, vapor, rain, snow, heat or cold, the CM82 will always be exactly the right transmitter for you.
Field of application
Liquiline Compact CM82 can be used in all industries and their utilities and supports all sensors with the blue Memosens plug-in head:
pH sensors
ORP sensors
Conductivity sensors
Oxygen sensors
Chlorine sensors
The loop-powered two-wire transmitter features the following protocols and interfaces:
4...20 mA
HART
Bluetooth
With its international explosion protection approvals, such as IECEx, ATEX, and CSA, the Liquiline Compact
CM82 is suitable for hazardous area use.
4-channel transmitter Liquiline CM444
Digital pH sensor Orbisint CPS11D
Ammonium analyzer Liquiline System CA80AM
COD analyzer Liquiline System CA80COD
Digital chlorine dioxide sensor Memosens CCS50D
Digital free chlorine sensor Memosens CCS51D
Cleaning and calibration system Liquiline Control CDC90
Digital 4-electrode conductivity sensor Memosens CLS82D
Digital oxygen sensor Memosens COS81D
Digital pH sensor Memosens CPS171D
Turbidity sensor Turbimax CUS52D
Digital nitrate or SAC sensor Viomax CAS51D
Digital disinfection sensor Chloromax CCS142D
Compact conductivity device Smartec CLD18
Digital conductivity sensor Condumax CLS16D
1-/2-channel transmitter Liquiline CM442
1-/2-channel transmitter Liquiline CM442R
1-channel transmitter Liquiline Compact CM72
1-channel transmitter Liquiline Compact CM82