Endress + Hauser Digital nitrate or SAC sensor Viomax CAS51D New & Original With very Competitive price and One year Warranty
New & Original
CAS51D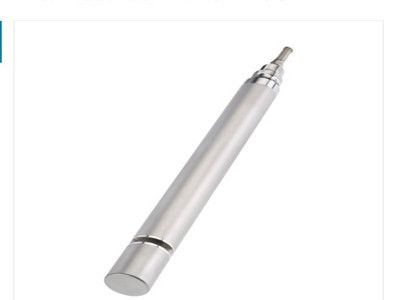 Endress + Hauser Digital nitrate or SAC sensor Viomax CAS51D
Memosens sensor for optical nitrate or SAC measurement in water, wastewater and utilities
Viomax CAS51D is a smart sensor that allows unattended operation in a wide range of process conditions.
Just immerse it into your process and measure.
The sensor's unique design is extremely robust and it is also low-maintenance thanks to its self-cleaning functionality.
With Memosens digital technology, CAS51D combines maximum process and data integrity with simple operation.
It enables lab calibration and simplifies predictive maintenance.
Benefits
Cost-effective: Easy, chemical-free handling is safe, environmentally friendly and saves on operational expenditure.
Extremely fast response time: Measured value processing in the sensor provides reliable real-time process information.
Fast and easy commissioning: Sensor comes precalibrated and preconfigured ex factory.
Enables unattended plant operation: Intelligent design and automatic air-cleaning functionality maximize availability and minimize maintenance.
Perfect adaption to open basins: Fast and flexible sensor positioning with Flexdip CYH112 holder and CYA112 assembly system.
Perfect adaption to pipes: Various flow cells allow easy plant integration.
Field of application
Viomax CAS51D measures nitrate or SAC in drinking water, process water and wastewater applications as well as the utilities sector:
Organic load or nitrate in inlet and outlet
Determination of CODeq or TOCeq
Monitoring, control and optimization of treatment processes
Nitrate monitoring in the aeration basin and denitrification stage
Model No examples :
CAS51D-AAC3A3-1A
CAS51D-AAC2A3+IA
4-channel transmitter Liquiline CM444
Digital pH sensor Orbisint CPS11D
Ammonium analyzer Liquiline System CA80AM
COD analyzer Liquiline System CA80COD
Digital chlorine dioxide sensor Memosens CCS50D
Digital free chlorine sensor Memosens CCS51D
Cleaning and calibration system Liquiline Control CDC90
Digital 4-electrode conductivity sensor Memosens CLS82D
Digital oxygen sensor Memosens COS81D
Digital pH sensor Memosens CPS171D
Turbidity sensor Turbimax CUS52D
Digital nitrate or SAC sensor Viomax CAS51D