Endress + Hauser Turbidity sensor Turbimax CUS52D CUS52D-AA1AA3 New & Original With very Competitive price and One year Warranty
New & Original
CUS52D-AA1AA3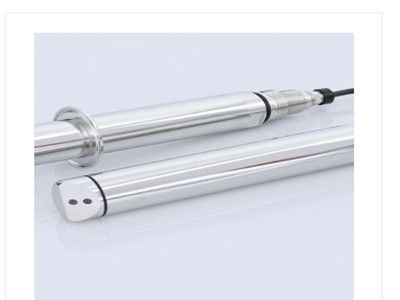 Endress + Hauser Turbidity sensor Turbimax CUS52D CUS52D-AA1AA3
Hygienic Memosens sensor for turbidity measurement in drinking water, process water and utilities
Turbimax CUS52D is a smart sensor with lab accuracy that allows unattended operation in all measuring points of your water production.
Thanks to its hygienic, self-cleaning design, you can mount it directly into your pipeline.
This way you will save on extensive bypass installations and avoid product loss.
With Memosens digital technology, the Turbimax CUS52D combines maximum process and data integrity with simple operation.
It enables lab calibration and simplifies predictive maintenance.
Benefits
Measuring results like in the lab: Highly accurate and reliable monitoring of your water quality – even at the lowest turbidity.
Turbidity measurement without product loss: Hygienic inline measurement preserves each drop of water in the process.
Unattended operation: Intelligent design and practical accessories enable sophisticated self-cleaning capabilities and minimize maintenance.
Smart verification and calibration: Absolutely safe, liquid-free, without Formazin.
Great flexibility, simple handling: One sensor for all measuring points and all installation environments (inline or immersion).
Improved process control: Individually adaptable sensor response time.
Fast commissioning: Factory calibration and Memosens technology allow plug & play integration into your process.
Field of application
Turbimax CUS52D measures turbidity in:
Drinking and process water:
- All measuring points from inlet to outlet of water plants
- Abstraction and raw water control
- All measuring points in distribution networks
- All quality control points in water production
Wastewater treatment plants:
- Reuse of outlet water (e.g. 4th cleaning step)
Utilities of all industries:
- All measuring points from inlet to outlet of water production
- All measuring points in distribution networks
Model No examples :
CUS52D-AA1AA3
CUS52D-AA1AB2
CUS52D-AA1AA2
4-channel transmitter Liquiline CM444

Digital pH sensor Orbisint CPS11D
Ammonium analyzer Liquiline System CA80AM
COD analyzer Liquiline System CA80COD
Digital chlorine dioxide sensor Memosens CCS50D
Digital free chlorine sensor Memosens CCS51D
Cleaning and calibration system Liquiline Control CDC90
Digital 4-electrode conductivity sensor Memosens CLS82D
Digital oxygen sensor Memosens COS81D
Digital pH sensor Memosens CPS171D
Turbidity sensor Turbimax CUS52D