Endress + Hauser Digital pH sensor Memosens CPS171D 100% New & Original With very Competitive price and One year Warranty
New & Original
CPS171D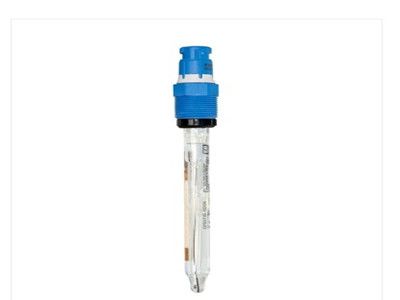 Endress + Hauser Digital pH sensor Memosens CPS171D
Memosens glass electrode for bioreactors and fermenters in the biotech industry
Keep the pH value of your batch in the optimum range and maximize your product yield with Memosens CPS171D.
Thanks to its rugged design and long-term stability, it provides extremely accurate, reproducible and
reliable measuring values even after CIP/SIP and autoclaving.
With the Memosens digital technology, CPS171D combines maximum process and data integrity with simple operation.
It resists corrosion and moisture, enables lab calibration and simplifies predictive maintenance.
Benefits
The sensor's exceptional accuracy, reproducibility and reliability helps you to keep the pH value in the
optimum range for a maximized product yield.
A specialized glass membrane and reference system makes the sensor CIP/SIP and autoclaving
resistant (up to 140°C/284°F) offering maximum long-term stability.
Thanks to the Memosens technology, the cable connection cannot be affected by moisture or corrosion:
you can count on the sensor's highest availability and your batch is safe.
The sensor protects your product quality with its certified biocompatibility according to USP class VI,
FDA compliance of wetted parts, no cytotoxicity, bioreactivity or animal-based materials.
The sensor provides you with process and sensor data that allows you to decide if the sensor is ready for the
next batch or should be replaced - a big improvement for your product safety.
Streamline maintenance of CPS171D with the Memobase Plus software that automatically stores and
documents all relevant sensor and process data. Approved for hazardous area use.
Field of application
Memosens CPS171D measures pH in:
Biotech and pharma industries
- Bioreactors/fermenters: process control in enzyme production
- Bioreactors/fermenters: control of culture growth
Food & Beverages
- CIP/SIP applications
With its international explosion protection approvals, such as ATEX and IECEx, the digital sensor is suitable for hazardous area use.
A pharma certificate of compliance with sensor serial number specified is available.
4-channel transmitter Liquiline CM444
Digital pH sensor Orbisint CPS11D
Ammonium analyzer Liquiline System CA80AM
COD analyzer Liquiline System CA80COD
Digital chlorine dioxide sensor Memosens CCS50D
Digital free chlorine sensor Memosens CCS51D
Cleaning and calibration system Liquiline Control CDC90
Digital 4-electrode conductivity sensor Memosens CLS82D
Digital oxygen sensor Memosens COS81D
Digital pH sensor Memosens CPS171D