Endress + Hauser Ammonium analyzer Liquiline System CA80AM 100% New & Original With very Competitive price and One year Warranty
New & Original
CA80AM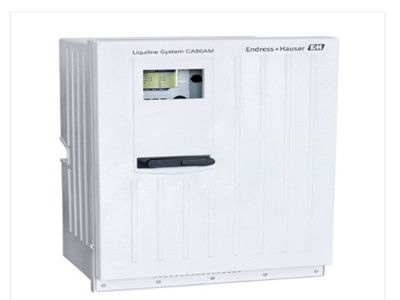 Endress + Hauser Ammonium analyzer Liquiline System CA80AM
Colorimetric system for online monitoring of water and wastewater treatment
Liquiline System CA80AM offers high-precision ammonium measurement in all critical control points.
As member of the Liquiline platform, it enables plug & play and easy upgrade to a measuring station - minimizing the installation effort.
Automatic calibration and cleaning as well as the low consumption of reagents save you operating and maintenance costs.
Advanced diagnostics with remote access ensure process safety and support you in providing process documentation to the authorities.
Benefits
Fast commissioning and plug & play thanks to Memosens technology and user-friendly operation
Easy upgrade of functionality - even to a complete measuring station - simply by adding modules and connecting Memosens sensors
Advanced diagnostics with remote access for increased process safety
Reduced operating costs through automatic, configurable calibration and cleaning and long reagent shelf life with optional cooling module
Compliance with standard colorimetric measuring principle - indophenol blue method - following ISO 7150-1, DIN 38406-5 and GB 7481-87
Field of application
Liquiline System CA80AM monitors and controls:
Inlets of wastewater treatment plants
Outlets of wastewater treatment plants for documentation purposes
Aeration basins
Water treatment
Cleaning capacity of municipal and industrial wastewater plants
4-channel transmitter Liquiline CM444
Digital pH sensor Orbisint CPS11D
Ammonium analyzer Liquiline System CA80AM
COD analyzer Liquiline System CA80COD
Digital chlorine dioxide sensor Memosens CCS50D