MTL5541 Intrinsically Safe Isolators made in England 100% New & Original Intrinsically Safe Isolators MTL5500 Series ,replacement of MTL3046B
New & Original , In stock
MTL5541
MTL5541 Intrinsically Safe Isolators MTL5500 Series
MTL4541/S – MTL5541/S REPEATER POWER SUPPLY 4/20mA, HART®, 2- or 3-wire transmitters
The MTL5541 provides a fully-floating dc supply for energising a conventional 2- or 3-wire 4/20mA transmitter,
which is located in a hazardous area, and repeats the current in another floating circuit to drive a safe-area load. For HART 2-wire transmitters,
the unit allows bi-directional communications signals superimposed on the 4/20mA loop current. Alternatively .
The MTL5541S acts as a current sink for a safe-area connection rather than driving a current into the load.
Separately powered current sources, such as 4-wire transmitters, can be connected but will not support HART communication.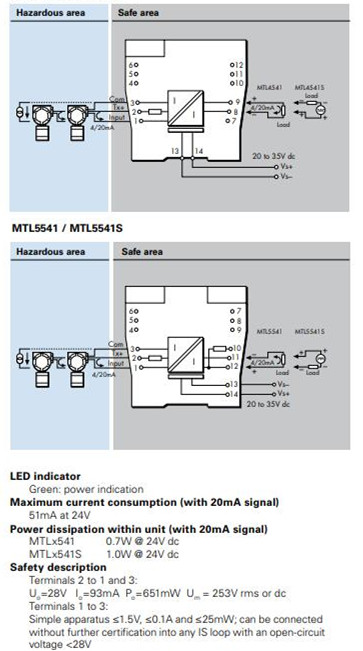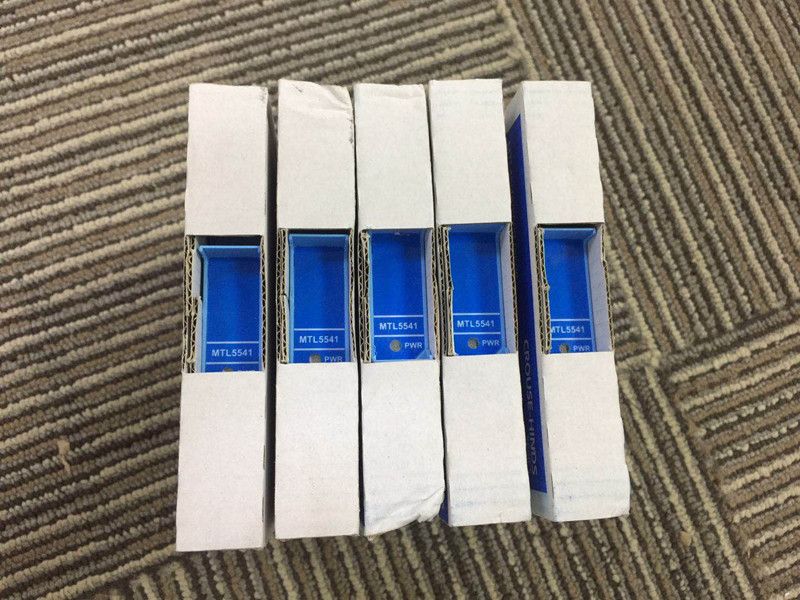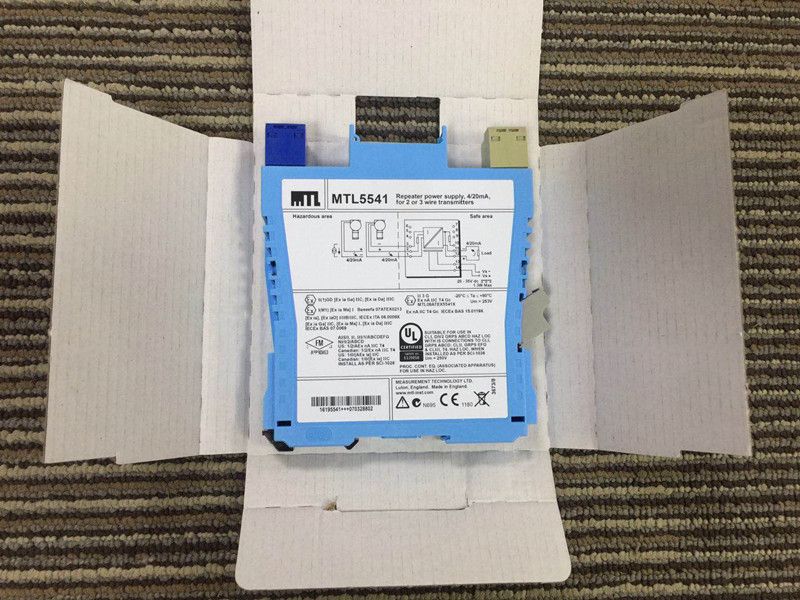 MTL5500 Series :
MTL5501-SR
MTL5510
MTL5510B
MTL5511
MTL5513
MTL5514
MTL5514-T
MTL5514D
MTL5516C
MTL5517
MTL5521
MTL5521-T
MTL5522
MTL5523
MTL5523V – VL
MTL5524
MTL5525
MTL5526
MTL5541
MTL5541A
MTL5541AS
MTL5541S
MTL5541S-T
MTL5544
MTL5544A
MTL5544AS
MTL5544D
MTL5544S
MTL5546
MTL5546Y
MTL5546Y-T
MTL5549
MTL5549Y
MTL5573
MTL5575
MTL5576-RTD
MTL5576-THC
MTL5581
MTL5582
MTL5582B
MTL5531
MTL5532
MTL5561
MTL5051
MTL5314
MTL5553
MTL5599
There have More MTL items , all for 100% New & Original with very good discount , pls kindly contact with Chris directly to know more details information .
Chris Fang
Sales Engineer
Sunup (Wuhan) Import and Export Co., Ltd.
Add:7-A16,Caishen Commercial Plaza,Hankou Railway Station,Wuhan, China

Postal code:430015
M: + 86-15926376631(WhatsApp & Wechat) |
Skype: live:chris_61491
Email: chris@sunupauto.com