HOT SALE SIEMENS 7MF4033-1AA10-1DB7-Z B11+C11+C12+C14+C20+Y01+Y21 GAUGE PRESSURE TRANSMITTER Brand New
100% New & Original with very competitive price and One year Warranty
7MF4033-1AA10-1DB7-Z B11+C11+C12+C14+C20+Y01+Y21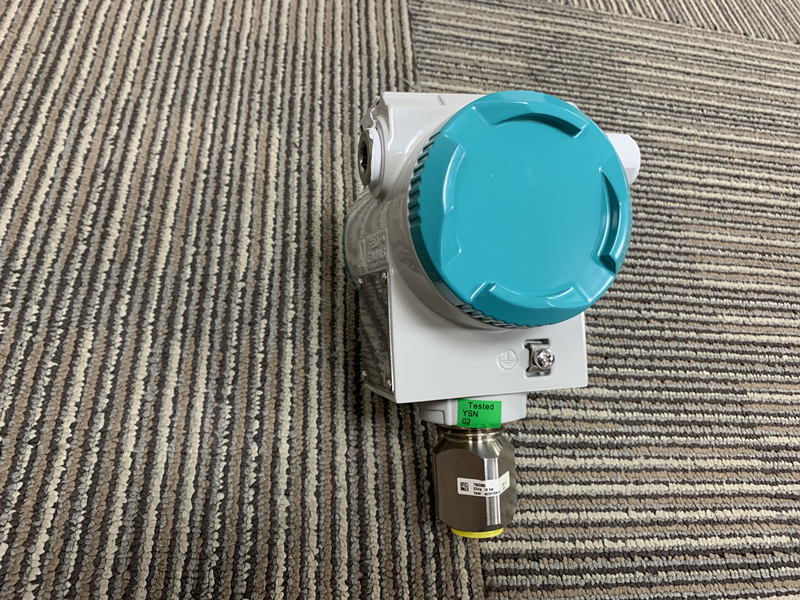 SIEMENS 7MF4033-1AA10-1DB7-Z B11+C11+C12+C14+C20+Y01+Y21
Product
Article Number (Market Facing Number) 7MF4033-1AA10-1DB7-Z B11+C11+C12+C14+C20+Y01+Y21
Product Description : SITRANS P DS III / P410, HART,4-20 mA transmitter for pressure Measuring cell filling silicone oil, normal cleaning
Span: 8,3 bis 250 mbar g (0.12 bis 3,6 psi g), overload limit 6 bar Diaphragm stainless steel, measuring cell stainless
steel Female thread 1/2-14 NPT Die-cast aluminium housing Standard design Explosion protection EEx d cenelec)
Electric connection and cable inlet: cable gland M20 x 1.5 Housing cover with window (digital indicator visible,
customized adjustment supplement Y21 required) Plate inscription: english Test certificate according to standard IEC
60770-2 Inspection certificate EN 10204-3.1: certificate pressurised parts Factory certificate to DIN 50 049-2.2 / EN 10 204-2.2
Functional safety SIL2. Devices suitable for use according to IEC 61508 and IEC 61511. Includes SIL conformity declaration.
Range (linear characteristic) specify in plain text:, Y01:... to ...mBar,kpa,mpa,...
Adjustment digital indicator specify plain text Y21: mBar, bar, kpa, mpa,...
Product family Not available
Product Lifecycle (PLM) PM400:Phase Out Started
Export Control Regulations ECCN : EAR99 / AL : N
Net Weight (kg) 2,000 Kg
Commodity Code 90262020
LKZ_FDB/ CatalogID FI01-1
Product Group 4770
Country of origin France
Other Model No for examples :
7MF4033-1EA10-1DB6
7MF4033-1GA00-1AB6-Z+A02+B11
7MF4033-1DA00-1AA6-Z
7MF4033-1EA00 1EB7-Z RANGE -1 TO 100 BAR
7MF4033-1DA60-1AB6-Z +A01+ B11+Y01
7MF4033-1EC60‐ 2DB6‐Z+Y01+C11+C12
7MF4033-1DA10-1AC0-Z-UT400-D-PT-509C
7MF4033-1FA10-1AB6
7MF4033-1DB10-2AB7-Z, A02+Y02+Y21+C11+C12
7MF4033-1EA10-1RB7-Z+A02+B11+C11+C12+C14+G10+Y01+Y21
7MF4033-1EA10-1DC6-Z C11+C12+G10+T03
7MF4033 1EA63-2AB6A03C11/C14D12 Y01
7MF4033-1BA10-2DB6-Z A01
7MF4033-1DA10-2AB6-Z+Y01+Y15
7MF4033-1EA10-2AB6-Z+Y01+Y15
7MF4033-1DY00-1AB7-Z B11+C11+C12+Y01+Y15+Y21
7MF4033-1DA10-1AC7-Z- A01+B11+Y01+Y15+Y21+C11
7MF4033-1EA10-2AB6-Z A02+Y01+Y15+C11+C12+C14
7MF4033-1DA10-1AC7-Z Y21+C11+Y01
7MF4033-1FA10-1AB7
7MF4033-1CB10-1AB7
7MF4033-1EA10-1AB7
7MF4033-1BA10-1AB7
7MF4033-1DA10-2AC6
7MF4033-1CA10-1AC1
7MF4033-1BA10-2DB6-ZA01
7MF4033-1AA10-1DB7-Z B11+Y01+Y21+C11+C12+C14+C20
7MF4033-1AC00-1AB7-Z B11+ C11+C12 +C20 +Y01+Y21
7MF4033-1DA10-1DB7-Z B11+Y01+Y15+Y21+C11+C12+C14+C20
7MF4033-1CA10-1DB7-Z B11+Y01+Y15+Y21+C11+C12+C14+C20