IN STOCK of OMRON ZE-N-2G Limit Switch Made in Japan Brand New
New & Original very competitive price with One Year Warranty
ZE-N-2G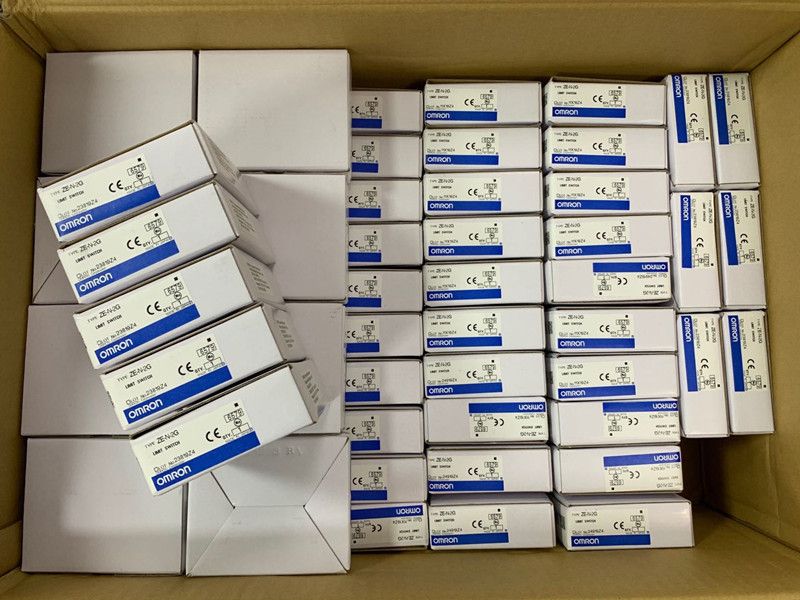 OMRON ZE-N-2G Limit Switch Made in Japan Brand New
OMRON Enclosed Switches ZE/ZV/ZV2/XE/XV/XV2 series
General-purpose Enclosed Switches with High Breaking Capacity and High Durability
• Z General-purpose Basic Switches are built into ZE, ZV, and ZV2 Switches.
They provided high durability and high breaking capacity.
• X Basic Switches with magnetic blowout are built into XE, XV, and XV2 Switches. DC models have also been added to the series.
• Three mounting methods (side, base, and diagonal side) and many types of actuator are available.
• Terminals face the front when the cover is removed for easy connection.
• Switches with ground terminals have CE marking.
• Approved by UL, CSA, and CCC (Chinese standard). (Ask your OMRON representative for information on approved models.)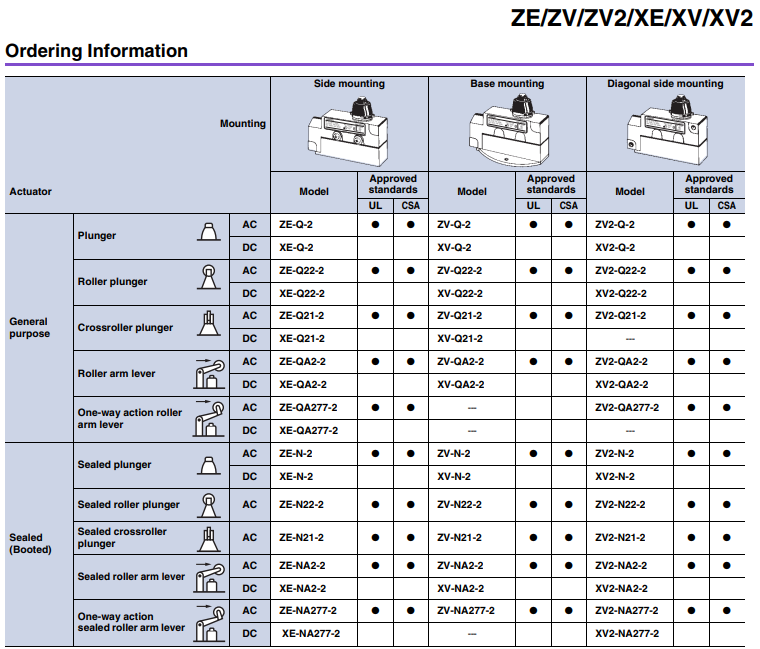 Part of Model No :
ZE-Q-2
XE-Q-2
ZE-Q22-2
XE-Q22-2
ZE-Q21-2
XE-Q21-2
ZE-QA2-2
XE-QA2-2
ZE-QA277-2
XE-QA277-2
ZE-N-2
XE-N-2
ZE-N22-2
ZE-N21-2
ZE-NA2-2
XE-NA2-2
ZE-NA277-2
XE-NA277-2
ZV-Q-2
XV-Q-2
ZV-Q22-2
XV-Q22-2
ZV-Q21-2
XV-Q21-2
ZV-QA2-2
XV-QA2-2
ZV-N-2
XV-N-2
ZV-N22-2
ZV-N21-2
ZV-NA2-2
XV-NA2-2
ZV-NA277-2
ZV2-Q-2
XV2-Q-2
ZV2-Q22-2
XV2-Q22-2
ZV2-Q21-2
ZV2-QA2-2
XV2-QA2-2
ZV2-QA277-2
ZV2-N-2
XV2-N-2
ZV2-N22-2
ZV2-N21-2
ZV2-NA2-2
XV2-NA2-2
ZV2-NA277-2
XV2-NA277-2