Endress + Hauser Proline Promass E 500 Coriolis flowmeter 100% New & Original With very Competitive price and One year Warranty
New & Original
E 500 Series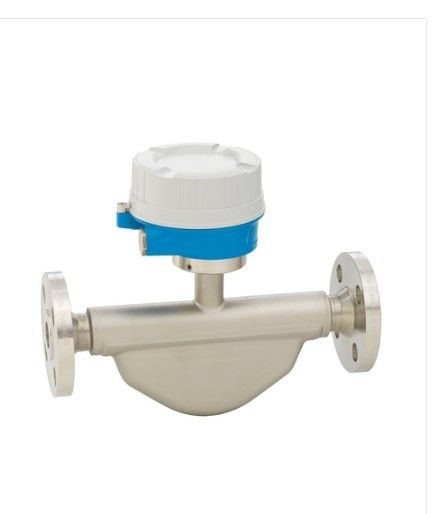 Endress + Hauser Proline Promass E 500 Coriolis flowmeter
Flowmeter with minimized total cost of ownership, as remote version with up to 4 I/Os
The robust Promass E has a long-standing reputation as a cost-efficient solution accurately measuring liquids and
gases in a wide range of standard applications in various industries. With its innovative remote transmitter
Promass E 500 maximizes installation flexibility and operational safety in demanding environments.
Heartbeat Technology ensures compliance and process safety at all times.
Benefits
Cost-effective – multi-purpose device; an alternative to conventional volumetric flowmeters
Fewer process measuring points – multivariable measurement (flow, density, temperature)
Space-saving installation – no in/outlet run needs
Full access to process and diagnostic information – numerous, freely combinable I/Os and fieldbuses
Reduced complexity and variety – freely configurable I/O functionality
Integrated verification – Heartbeat Technology
Field of application
Measuring principle operates independently of physical fluid properties such as viscosity or density
Accurate measurement of liquids and gases for a wide range of standard applications.
Device properties
Compact dual-tube sensor
Medium temperature up to +150 °C (+302 °F)
Process pressure up to 100 bar (1450 psi)
Remote version with up to 4 I/Os
Backlit display with touch control and WLAN access
Standard cable between sensor and transmitter
Proline Promag P 300 Electromagnetic flowmeter
Proline Promass F300 Coriolis flowmeter
Proline Promag H100 Electromagnetic flowmeter
Proline Promag W300 Electromagnetic flowmeter
Proline Promag W 400 Electromagnetic flowmeter
Proline Prowirl F200 Vortex flowmeter
Proline Promass P100 Coriolis flowmeter
Proline Promass X 300 Coriolis flowmeter
Proline Prosonic Flow B 200 Ultrasonic flowmeter
Differential pressure Deltabar PMD55
Differential pressure Deltabar PMD75
Proline Promag D 400 Electromagnetic flowmeter
Proline Promag E 100 Electromagnetic flowmeter
Proline Promag H 200 Electromagnetic flowmeter
Proline Promag H 300 Electromagnetic flowmeter
Proline Promag H 500 Electromagnetic flowmeter
Proline Promag L 400 Electromagnetic flowmeter
Proline Promag P 100 Electromagnetic flowmeter
Proline Promag P 200 Electromagnetic flowmeter
Proline Promag P 500 Electromagnetic flowmeter
Proline Promag W 500 Electromagnetic flowmeter
Proline Promag W 800 Electromagnetic flowmeter
Proline t-mass A 150 Thermal mass flowmeter
Proline t-mass B 150 Thermal mass flowmeter
Proline t-mass T 150 Thermal mass flowmeter
Proline Prowirl C 200 Vortex flowmeter
Proline Prowirl D 200 Vortex flowmeter
Proline Prowirl O 200 Vortex flowmeter
Proline Prowirl R 200 Vortex flowmeter
Proline Promass A 100 Coriolis flowmeter
Proline Promass A 200 Coriolis flowmeter
Proline Promass A 300 Coriolis flowmeter
Proline Promass A 500 Coriolis flowmeter
Proline Cubemass C 100 Coriolis flowmeter
Proline Cubemass C 300 Coriolis flowmeter
Proline Cubemass C 500 Coriolis flowmeter
Proline Promass E 100 Coriolis flowmeter
Proline Promass E 200 Coriolis flowmeter
Proline Promass E 300 Coriolis flowmeter
Proline Promass E 500 Coriolis flowmeter