Endress + Hauser Proline Prowirl O 200 Vortex flowmeter New & Original With very Competitive price and One year Warranty
New & Original
O 200 Series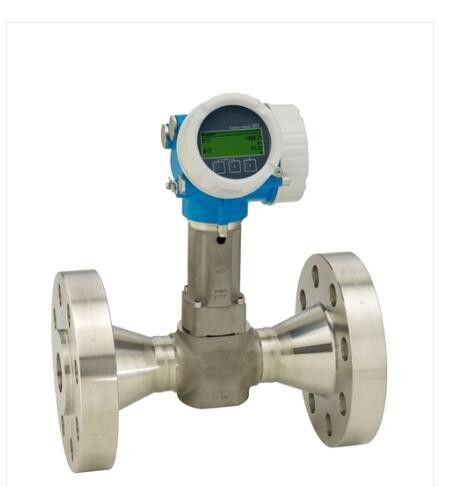 Endress + Hauser Proline Prowirl O 200 Vortex flowmeter
Flowmeter optimized for requirements of high-pressure mating pipes
Prowirl O is ideally suited for reliable process control in demanding gas and steam applications with high process pressure.
Moreover, its design ensures maximum safety in main and ancillary processes. With genuine loop-powered technology,
Prowirl O 200 enables cost-effective and seamless integration into existing infrastructures.
It offers highest operational safety in hazardous areas. Heartbeat Technology ensures process safety at all times.
Benefits
Better process control – integrated temperature and pressure measurement for steam and gases
Increased mechanical integrity for flow measurement – special sensor design
Same accuracy down to Re 10 000 – most linear Vortex meter body
Long-term stability – robust drift-free capacitive sensor
Convenient device wiring – separate connection compartment
Safe operation – no need to open the device due to display with touch control, background lighting
Integrated verification – Heartbeat Technology
Field of application
Preferred measuring principle for wet/saturated/superheated steam, gases & liquids (also cryogenic)
The specialist for applications with high process pressure.
Device properties
Saturated steam mass flow up to PN 250 (Class 1500)
Full compliance with NACE (MR0175/MR0103)
Flexible positioning of pressure cell
Display module with data transfer function
Robust dual-compartment housing
Plant safety: worldwide approvals (SIL, Haz. area)
Proline Promag P 300 Electromagnetic flowmeter
Proline Promass F300 Coriolis flowmeter
Proline Promag H100 Electromagnetic flowmeter
Proline Promag W300 Electromagnetic flowmeter
Proline Promag W 400 Electromagnetic flowmeter
Proline Prowirl F200 Vortex flowmeter
Proline Promass P100 Coriolis flowmeter
Proline Promass X 300 Coriolis flowmeter
Proline Prosonic Flow B 200 Ultrasonic flowmeter
Differential pressure Deltabar PMD55
Differential pressure Deltabar PMD75
Proline Promag D 400 Electromagnetic flowmeter
Proline Promag E 100 Electromagnetic flowmeter
Proline Promag H 200 Electromagnetic flowmeter
Proline Promag H 300 Electromagnetic flowmeter
Proline Promag H 500 Electromagnetic flowmeter
Proline Promag L 400 Electromagnetic flowmeter
Proline Promag P 100 Electromagnetic flowmeter
Proline Promag P 200 Electromagnetic flowmeter
Proline Promag P 500 Electromagnetic flowmeter
Proline Promag W 500 Electromagnetic flowmeter
Proline Promag W 800 Electromagnetic flowmeter
Proline t-mass A 150 Thermal mass flowmeter
Proline t-mass B 150 Thermal mass flowmeter
Proline t-mass T 150 Thermal mass flowmeter
Proline Prowirl C 200 Vortex flowmeter
Proline Prowirl D 200 Vortex flowmeter
Proline Prowirl O 200 Vortex flowmeter
<img src="res/201909/24/0553b12f68ffc277_71_0.png" width="454" height="487" alt="Endress + Hauser Proline Prowirl O 200 Vortex flowmeter New & Original With very Competitive price and >