PEPPERL+FUCHS Standstill and Rotational Direction Monitor KFD2-SR2-Ex2.W.SM Intrinsic Safety Barriers Isolated Barriers K-System Frequency Con
New & Original
KFD2-SR2-Ex2.W.SM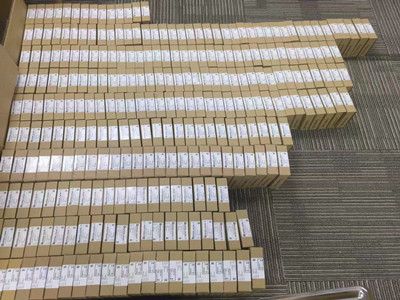 PEPPERL+FUCHS Standstill and Rotational Direction Monitor KFD2-SR2-Ex2.W.SM Intrinsic
Safety Barriers Isolated Barriers K-System Frequency Converters
Standstill and Rotational Direction Monitor KFD2-SR2-Ex2.W.SM
* 2-channel isolated barrier
* 24 V DC supply (Power Rail)
* Dry contact or NAMUR inputs
* Selectable frequency trip values
* 2 relay contact outputs
* Start-up override
* Selectable mode of operation
* Line fault detection (LFD)
* Up to SIL 2 acc. to IEC 61508
Function :
This isolated barrier is used for intrinsic safety applications. It is a zero speed/standstill monitor that accepts input frequency
pulses and triggers an output when the frequency drops below a selected value. Two startup override values are available.
This unit can also be used to determine rotation direction. During an error condition, relays revert to their de-energized state
and LEDs indicate the fault according to NAMUR NE44. The available diagnostic LEDs show rotation detection, limit trip indicator,
power on, and hardware error indication. The unit is easily programmed via switches mounted on the front of the unit.
A unique collective error messaging feature is available when used with the Power Rail system.
Selection models:
KFD2-UFC-Ex1.D KFU8-UFC-Ex1.D
KFA5-DWB-Ex1.D KFA6-DWB-Ex1.D
KFD2-DWB-Ex1.D KFD2-SR2-Ex2.W.SM
KFD2-UFT-Ex2.D KFU8-UFT-Ex2.D