PEPPERL+FUCHS SMART Transmitter Power Supply KFD2-STC5-Ex1 Intrinsic Safety Barriers Isolated Barriers K-System
New & Original
KFD2-STC5-Ex1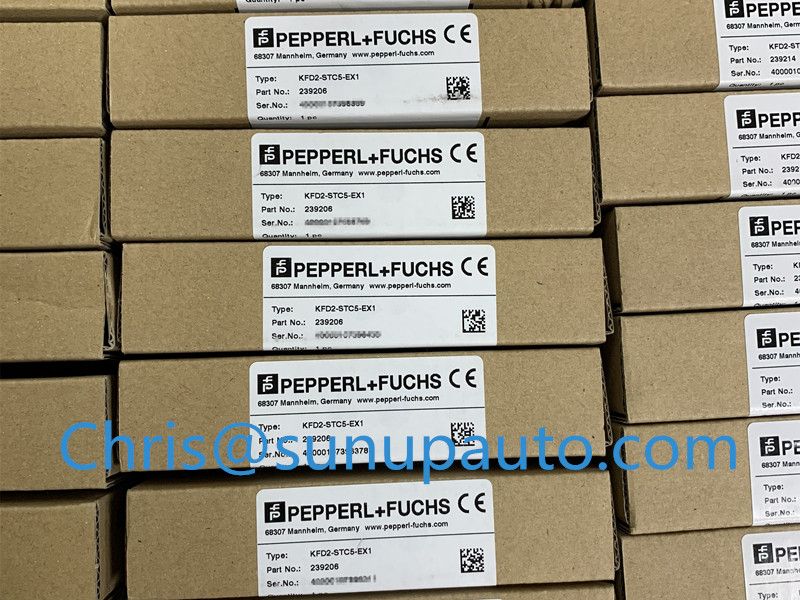 PEPPERL+FUCHS SMART Transmitter Power Supply KFD2-STC5-Ex1
Intrinsic Safety Barriers Isolated Barriers K-System
SMART Transmitter Power Supply KFD2-STC5-Ex1
* 1-channel isolated barrier
* 24 V DC supply (Power Rail)
* Input 2-wire and 3-wire SMART transmitters and 2-wire SMART current sources
* Output 0/4 mA ... 20 mA current sink/current source
* Terminals with test points
* Up to SIL 2 acc. to IEC 61508
Function :
This isolated barrier is used for intrinsic safety applications. The device supplies 2-wire and 3-wire SMART transmitters,
and can also be used with 2-wire SMART current sources. It transfers the analog input signal to the safe area as an isolated current value.
Digital signals may be superimposed on the input signal in the hazardous or non-hazardous area and are transferred bidirectionally.
The device provides a sink mode or a source mode output on the safe area terminals. The device has an internal resistor.
Use this resistor if the HART communication resistance in the control circuit is too low.
Test sockets for the connection of HART communicators are integrated into the terminals of the device.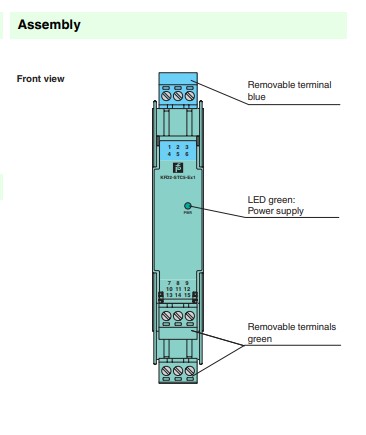 Selection models:
KCD2-STC-Ex1.ES
KFD2-CRG2-Ex1.D
KFD2-HLC-Ex1.D
KFD2-HLC-Ex1.D.2W
KFD2-STC5-Ex1
KFD2-STC5-Ex1.2O
KFD2-STC5-Ex1.2O.H
KFD2-STC5-Ex1.H
KFD2-STC5-Ex2
KFU8-CRG2-Ex1.D
KCD2-STC-Ex1
KFD2-STC4-Ex1.2O.H
KCD2-STC-Ex1.2O
KCD2-STC-Ex1.2O.ES
KCD2-STC-Ex1.ES.SP
KFD2-STC3-Ex1
KFD2-STC4-Ex1.2O-Y1
KFD2-STC4-Ex2-Y1
KFD2-STV4-Ex1-2
KFD2-STV4-Ex1.2O-1
KFD2-STV4-Ex2-1
KFD2-STV4-Ex2-2
KCD2-STC-Ex1-Y1
KCD2-STC-Ex1.2O.DE
KFD2-HLC-Ex1.D.4S
KFD2-STV5-Ex1-1
KCD2-STC-Ex1.SP
KFD2-STC4-Ex1
KFD2-STC4-Ex1-Y1
KFD2-STC4-Ex1.2O
KFD2-STC4-Ex1.ES
KFD2-STC4-Ex1.H
KFD2-STC4-Ex2
KFD2-STV4-Ex1-1
KFD2-STV4-Ex1.2O-2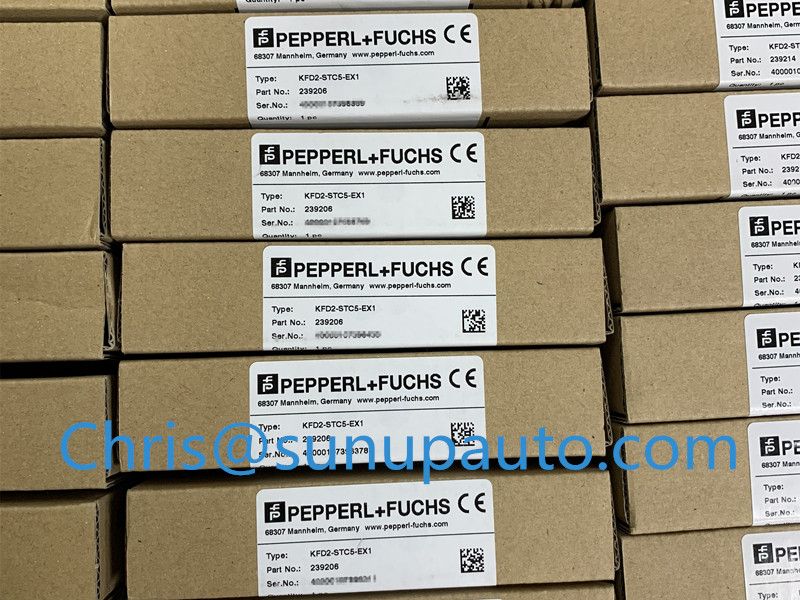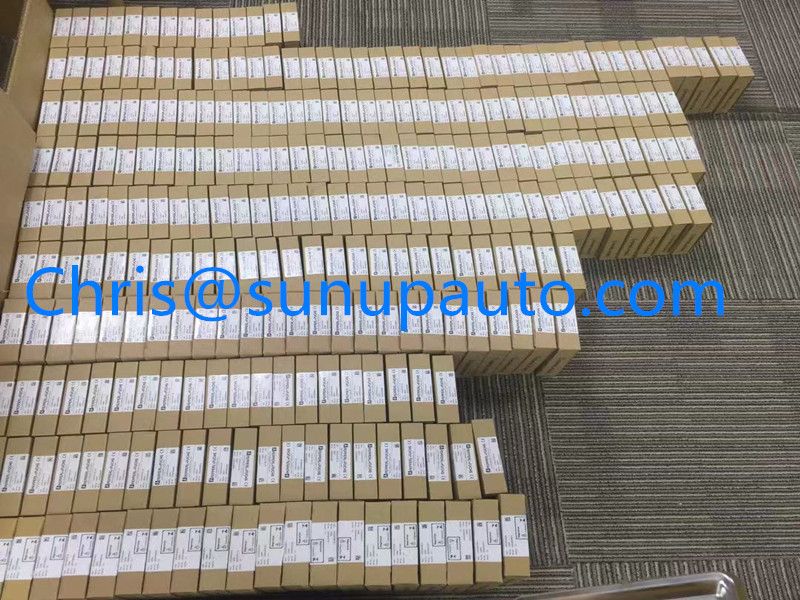 There have More items , all for 100% New & Original with very good discount , pls kindly contact with Chris directly to know more details information .

Chris Fang
Sales Engineer
Sunup (Wuhan) Import and Export Co., Ltd.
Add:7-A16,Caishen Commercial Plaza,Hankou Railway Station,Wuhan, China

Postal code:430015
M: + 86-15926376631(WhatsApp & Wechat)
Skype: live:chris_61491
Email: chris@sunupauto.com