PEPPERL+FUCHS HOT SELL ORIGINAL HART Loop Converter KFD2-HLC-Ex1.D Intrinsic Safety Barriers Isolated Barriers K-System
New & Original
KFD2-HLC-Ex1.D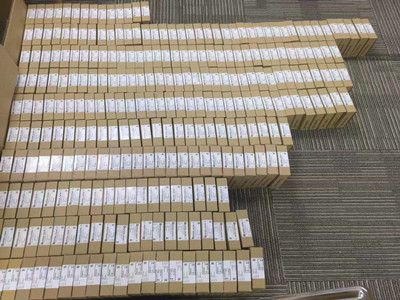 PEPPERL+FUCHS HART Loop Converter KFD2-HLC-Ex1.D Intrinsic Safety Barriers Isolated Barriers K-System
HART Loop Converter KFD2-HLC-Ex1.D
* 1-channel isolated barrier
* 24 V DC supply (Power Rail)
* HART field device input with transmitter power supply
* Usable as signal splitter (1 input and several outputs)
* 3 analog outputs 4 mA ... 20 mA
* Sink and source mode output
* Configurable by keypad
Function :
This isolated barrier is used for intrinsic safety applications. It is a HART loop converter that provides power to transmitters
or can be connected to existing HART loops in parallel. It is able to evaluate up to four HART variables (PV, SV, TV, QV).
Of those four HART variables, the data contained in any three of them can be converted to three different 4 mA ... 20 mA current signals.
These loop signals can be connected to display devices or analog inputs on the process control system/control system.
The unit is easily programmed by the use of a keypad located on the front of the unit or with the PACTware™ configuration software.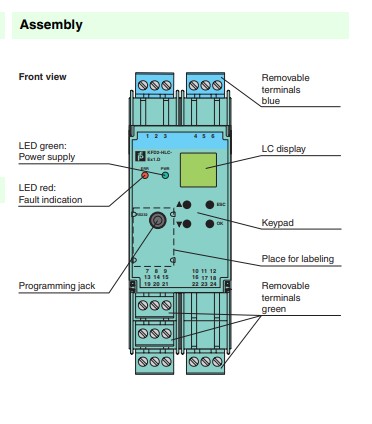 Selection models:
KCD2-STC-Ex1.ES
KFD2-CRG2-Ex1.D
KFD2-HLC-Ex1.D
KFD2-HLC-Ex1.D.2W
KFD2-STC5-Ex1
KFD2-STC5-Ex1.2O
KFD2-STC5-Ex1.2O.H
KFD2-STC5-Ex1.H
KFD2-STC5-Ex2
KFU8-CRG2-Ex1.D
KCD2-STC-Ex1
KFD2-STC4-Ex1.2O.H
KCD2-STC-Ex1.2O
KCD2-STC-Ex1.2O.ES
KCD2-STC-Ex1.ES.SP
KFD2-STC3-Ex1
KFD2-STC4-Ex1.2O-Y1
KFD2-STC4-Ex2-Y1
KFD2-STV4-Ex1-2
KFD2-STV4-Ex1.2O-1
KFD2-STV4-Ex2-1
KFD2-STV4-Ex2-2
KCD2-STC-Ex1-Y1
KCD2-STC-Ex1.2O.DE
KFD2-HLC-Ex1.D.4S
KFD2-STV5-Ex1-1
KCD2-STC-Ex1.SP
KFD2-STC4-Ex1
KFD2-STC4-Ex1-Y1
KFD2-STC4-Ex1.2O
KFD2-STC4-Ex1.ES
KFD2-STC4-Ex1.H
KFD2-STC4-Ex2
KFD2-STV4-Ex1-1
KFD2-STV4-Ex1.2O-2