PEPPERL+FUCHS Recently Hot Sell ! Brand New Solenoid Driver KFD2-RCI-Ex1 Intrinsic Safety Barriers Isolated Barriers K-System Solenoid Driver
New & Original
KFD2-RCI-Ex1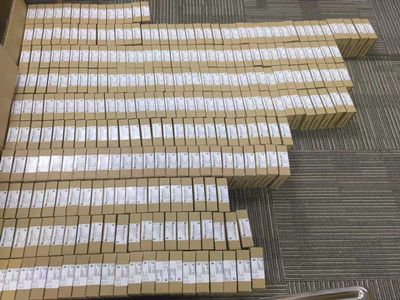 PEPPERL+FUCHS Solenoid Driver KFD2-RCI-Ex1 Intrinsic Safety Barriers Isolated Barriers K-System Solenoid Driver
Solenoid Driver KFD2-RCI-Ex1
* 1-channel isolated barrier
* 24 V DC supply (Power Rail)
* Output 20.4 mA at 13.5 V DC
* 19 V DC ... 30 V DC input
* Line fault detection (LFD)
* Conformal coating
* Up to SIL 3 acc. to IEC 61508
Function :
This isolated barrier is used for intrinsic safety applications. The device can be used in shut down applications with HART positioners.
Via the logic input the positioner is energized or de-energized (shut down). Independent of the status, a second input enables
HART communication with the positioner. With this the asset management system can request for example diagnostic information
or can initiate a partial stroke test. The HART communication also works with deenergized positioner.
A unique collective error messaging feature is available when used with the Power Rail system.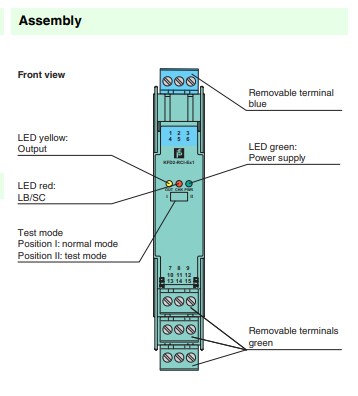 Selection models:
KFD0-SD2-Ex1.10100
KFD0-SD2-Ex1.1180
KFD0-SD2-Ex2.1045
KFD0-SD2-Ex2.1245
KFD2-RCI-Ex1
KFD2-SL2-Ex2
KFD2-SL2-Ex2.B
KFD2-VM-Ex1.35.L
KCD0-SD3-Ex1.1045
KCD0-SD3-Ex1.1245
KCD0-SD3-Ex1.1245.SP
KCD2-SLD-Ex1.1045
KCD2-SLD-Ex1.1065
KCD2-SLD-Ex1.1245
KFD2-SLD-Ex1.13100
KCD0-SD-Ex1.1245
KCD0-SD-Ex1.1245.SP
KCD2-SLD-Ex1.1045
KCD2-SLD-Ex1.1065
KCD2-SLD-Ex1.1245
KFD0-SD2-Ex1.1045
KFD0-SD2-Ex1.1065
KFD2-SL2-Ex1
KFD2-SL2-Ex1.B
KFD2-SL2-Ex1.LK
KFD2-SL2-Ex1.LK.1045
KFD2-SL2-Ex1.LK-Y1
KFD2-SL2-Ex1.LK.1270