Endress + Hauser Proline Prowirl F200 Vortex flowmeter 100% New & Original With very Competitive price and One year Warranty
New & Original
F200 Series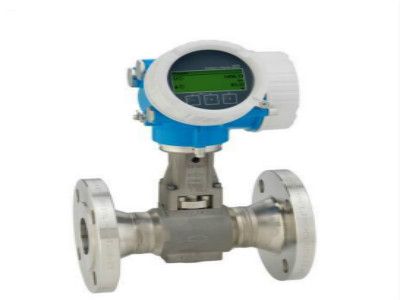 Endress + Hauser Proline Prowirl F200 Vortex flowmeter
Versatile flowmeter with detection of wet steam conditions and best-in-class accuracy
Prowirl F is the multivariable flowmeter with inline wet steam measurement. Its calibration option PremiumCal guarantees excellent

measuring accuracy and highest plant availability at low flow rates of gas, steam and liquids. With genuine loop-powered technology,
Prowirl F 200 enables cost-effective and seamless integration into existing infrastructures. It offers highest operational safety
in hazardous areas. Heartbeat Technology ensures process safety at all times.
Benefits
Easy energy management – integrated temperature and pressure measurement for steam and gases
Space-saving engineering – inlet run compensation
Same accuracy down to Re 10 000 – most linear Vortex meter body
Long-term stability – robust drift-free capacitive sensor
Convenient device wiring – separate connection compartment
Safe operation – no need to open the device due to display with touch control, background lighting
Integrated verification – Heartbeat Technology
Field of application
Preferred measuring principle for wet/saturated/superheated steam, gases & liquids (also cryogenic)
Suitable for a wide range of applications; optimized for steam applications.
Device properties
Wet steam capabilities for DN 25 to 300 (1 to 12")
Flexible positioning of pressure cell
Industrial siphon design for pressure measurement
Display module with data transfer function
Robust dual-compartment housing
Plant safety: worldwide approvals (SIL, Haz. area)
Proline Promag P 300 Electromagnetic flowmeter
Proline Promass F300 Coriolis flowmeter
Proline Promag H100 Electromagnetic flowmeter
Proline Promag W300 Electromagnetic flowmeter
Proline Promag W 400 Electromagnetic flowmeter
Proline Prowirl F200 Vortex flowmeter