Endress + Hauser TWF11 Protection tube for high temperature assemblies 100% New & Original With very Competitive price
New & Original
TWF11 Series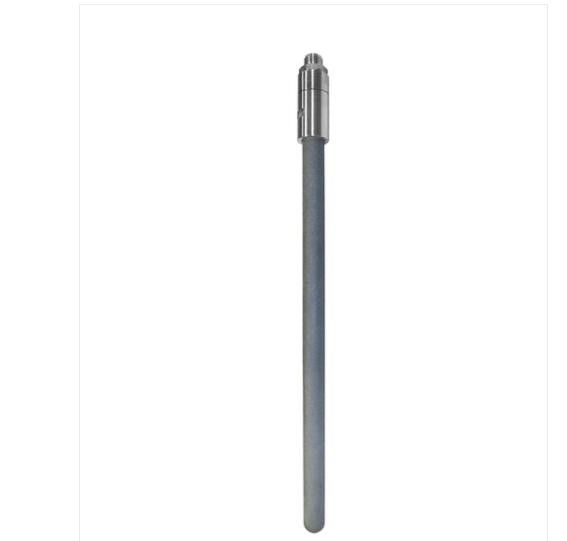 Endress + Hauser TWF11 Protection tube for high temperature assemblies
For steel treatment, concrete furnaces and primaries with very high process temperatures
Measuring points with extremely high process temperatures require these special ceramic protection tubes.

Made from special materials, it serves as protection from mechanical and chemical damages in
the process and increases the life span of the used sensors.
This leads to: Cost savings for maintenance of the measuring point, quality improvements of the products and increased plant safety.
It is designed as replacement part for the high temperature TC thermometer TAF11 by Endress+Hauser.
Benefits
Long lifetime by usage of innovative protection tube materials with increased wear and chemical resistance
Long term stable measurement due to sensor protection with non-porous materials
Replaceable parts
Field of application
Applicable for steel treatment (annealing), concrete furnaces and primaries. Accessory for high temperature assembly TAF11.
Process temperatures up to +1600 °C (+2912 °F).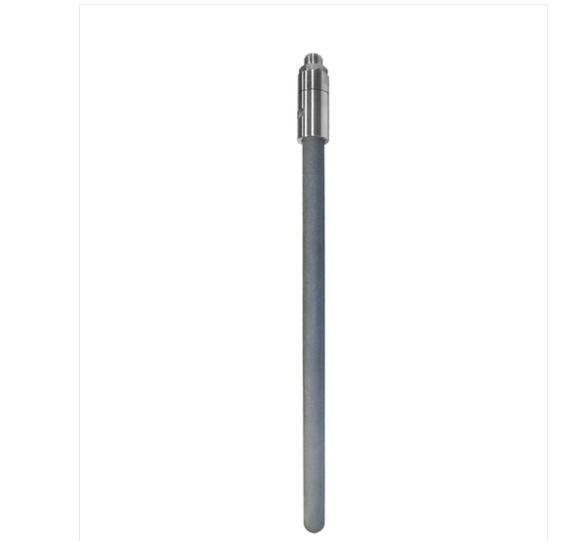 iTHERM TrustSens TM371 Self-calibrating temperature sensor
Omnigrad S TAF16 High temperature TC thermometer
Omnigrad M TC10 Modular TC thermometer
iTHERM TrustSens TM372 Self-calibrating temperature sensor
iTHERM TM411 Innovative advanced, modular RTD thermometer
iTHERM TM412 Imperial Hygienic Thermometer US style
Easytemp TMR31 Compact thermometer
Easytemp TMR35 Hygienic compact thermometer
iTEMP TMT71 Temperature transmitter
iTEMP TMT72 Temperature transmitter
iTEMP TMT82 Temperature transmitter
iTEMP TMT84 Temperature head transmitter
iTEMP TMT85 Temperature head transmitter
Omnigrad M TR10 Modular RTD thermometer
Omnigrad S TR66 Explosion-proof Pt100 Thermometer
Omnigrad T TST310 RTD thermometer temperature cable probe
iTHERM TT411 Protection tube
iTHERM TT412 Imperial Hygienic Thermowell US Style
Thermophant T TTR31 Temperature switch
T13 Explosion proof Pt100 thermometer US style
Omnigrad M TC12 Modular TC thermometer
Omnigrad M TC13 Modular TC thermometer
Omnigrad M TC15 Modular TC thermometer
Omnigrad S TC61 Explosion-proof thermocouple thermometer
Omnigrad S TC62 Explosion-proof thermocouple thermometer
Omnigrad S TC63 Explosion-proof thermocouple thermometer
Omnigrad S TC65 Explosion-proof thermocouple thermometer
Omnigrad S TC66 Explosion-proof TC Thermometer
Omnigrad S TC88 Modular thermometer
TH13 Modular RTD thermometer US style
iTHERM TM401 Modular RTD thermometer - basic technology
iTHERM TM402 Imperial Hygienic Thermometer US style
iTEMP TMT125 DIN rail temperature transmitter
iTEMP TMT142 Temperature field transmitter
Omnigrad S TMT142R RTD thermometer fieldtransmitter display
iTEMP TMT162 Temperature field transmitter
Omnigrad S TMT162R Pt100 Thermometer Field transmitter
iTEMP TMT181 Temperature head transmitter
iTEMP TMT182 Temperature head transmitter
iTEMP TMT80 Temperature head transmitter
Omnigrad M TR11 Modular RTD thermometer
Omnigrad M TR12 Modular RTD thermometer
Omnigrad M TR13 Modular RTD thermometer
Omnigrad M TR15 Modular RTD thermometer
Omnigrad T TR24 Modular RTD thermometer
Omnigrad T TR25 Modular RTD thermometer
Omnigrad S TR61 Explosion-proof Pt100 thermometer
Omnigrad T TSC310 Thermocouple sensor cable probe
Thermophant T TTR35 Temperature switch
T14 Explosion proof Pt100 thermometer US style
T15 Explosion proof RTD thermometer US style
T53 Explosion proof TC thermometer US style
T54 Explosion proof TC thermometer US style
T55 Explosion proof TC thermometer US style
Omnigrad TA414 Protection tube for temperature sensors
Omnigrad TA535 Thermowell for temperature sensors
Omnigrad TA540 Protection tube for temperature sensors
Omnigrad TA541 Protection tube for temperature sensors
Omnigrad TA550 Barstock thermowell
Omnigrad TA555 Barstock thermowell
Omnigrad TA556 Barstock thermowell
Omnigrad TA557 Barstock thermowell
Omnigrad TA560 Barstock thermowell
Omnigrad TA562 Barstock thermowell
Omnigrad TA565 Barstock thermowell
Omnigrad TA566 Barstock thermowell
Omnigrad TA571 Barstock thermowell
Omnigrad TA572 Barstock thermowell
Omnigrad S TAF11 High temperature TC thermometer
Omnigrad S TAF12D High temperature TC thermometer
Omnigrad S TAF12S High temperature TC thermometer
Omnigrad S TAF12T High temperature TC thermometer
Omnigrad T TEC420 Thermocouple thermometer
TH11 Modular RTD thermometer US style
TH12 US style RTD sensor cable probe
TH14 Modular RTD thermometer US style
TH15 Modular RTD thermometer US style
TH51 Modular TC thermometer US style
TH52 US style thermocouple sensor cable probe
TH53 Modular TC thermometer US style
TH54 Modular TC thermometer US style
TH55 Modular TC thermometer US style
TH56 US style thermocouple sensor with plug connection
TLSC1 South African style temperature assembly
TLSC5 South African style temperature assembly
TLSR1 South African style temperature assembly
TLSR5 South African style temperature assembly
TLSW1 Thermowell South African style
iTEMP TMT111 DIN rail temperature transmitter
iTEMP TMT112 DIN rail temperature transmitter
iTEMP TMT121 DIN rail temperature transmitter
iTEMP TMT122 DIN rail temperature transmitter
iTEMP TMT127 DIN rail temperature transmitter
iTEMP TMT128 DIN rail temperature transmitter
Omnigrad S TMT142C TC Thermometer fieldtransmitter display
Omnigrad S TMT162C TC Thermometer field transmitter display
iTEMP TMT180 Temperature head transmitter
iTEMP TMT187 Temperature head transmitter
iTEMP TMT188 Temperature head transmitter
Omnigrad T TST187 Modular RTD thermometer
Omnigrad T TST40N Modular RTD thermometer
Omnigrad T TST410 Modular RTD thermometer
Omnigrad T TST414 Modular RTD thermometer
Omnigrad T TST41N Modular RTD thermometer
Omnigrad T TST434 Resistance thermometer
Omnigrad T TST487 Modular RTD thermometer
Omnigrad T TST602 RTD thermometer surface measurement
Omnigrad M TST90 Modular RTD thermometer
TT511 Industrial thermowell
Omnigrad M TW10 Protection tube
Omnigrad M TW12 Protection tube for temperature sensors
Omnigrad M TW13 Protection tube for temperature sensors
Omnigrad M TW15 Barstock thermowell
Omnigrad M TW251 Protection tube for temperature sensors
TWF11 Protection tube for high temperature assemblies
TWF16 Protection tube for high temperature assemblies
MLTTS00 Modular thermometer with RTD or TC insert
MLTTS01 Modular thermometer with RTD or TC insert
MLTWS01 Thermowell for temperature sensors
Average temperature measurement Prothermo NMT532
Average temperature measurement Prothermo NMT539
iTHERM TMS01 MultiSens Flex Multipoint
iTHERM TMS02 MultiSens Flex Multipoint
iTHERM TMS11 MultiSens Linear Multipoint
iTHERM TMS12 MultiSens Linear Multipoint
iTHERM TMS21 MultiSens Slim Multipoint
iTHERM TMS31 MultiSens Bundle
Easytemp TSM187 Modular RTD thermometer
Easytemp TSM487 Modular RTD thermometer