Endress + Hauser Omnigrad TA541 Protection tube for temperature sensors 100% New & Original With very Competitive price
New & Original
TA541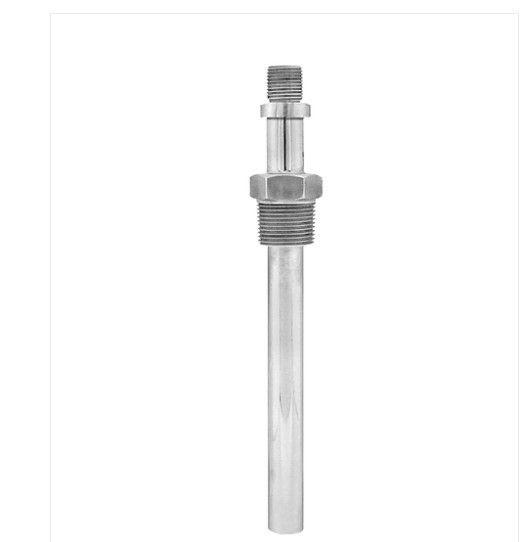 Endress + Hauser Omnigrad TA541 Protection tube for temperature sensors
For use with resistance or thermocouple thermometers principally in heavy duty applications
This device is a metallic protection tube with threaded or flanged welded process connection.
Thermometer connection is a metric or male thread, sizes are depending on tube diameters.
A wide range of flange sizes according to common standards and materials for this device is available. Ideally,
this leads to a wide range of flexible installations in heavy duty applications.
Benefits
The stem shape can be straight or stepped for fast response time
A wide choice of pipe sizes, materials and process connections is available
Extension, immersion length and total length can be chosen according to process requirements
The process connection can either be threaded or flanged weld
Special versions can be manufactured according to specifications.
The connection to the thermometer is a male thread.
Field of application
The TA541 is an industry standard protection tube, manufactured from pipe, with a round extension
and is designed for use with resistance and thermocouple thermometers mainly in heavy duty applications.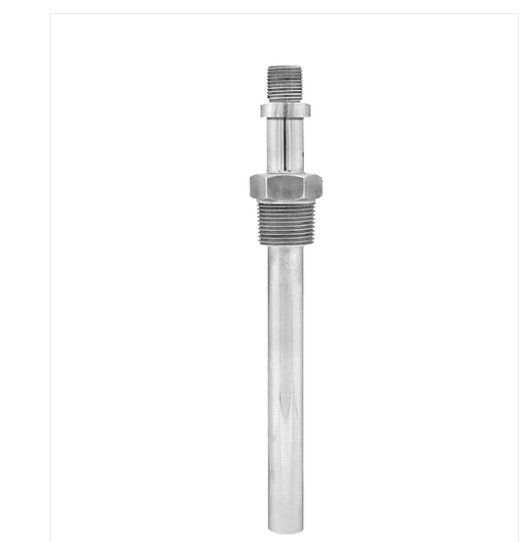 iTHERM TrustSens TM371 Self-calibrating temperature sensor
Omnigrad S TAF16 High temperature TC thermometer
Omnigrad M TC10 Modular TC thermometer
iTHERM TrustSens TM372 Self-calibrating temperature sensor
iTHERM TM411 Innovative advanced, modular RTD thermometer
iTHERM TM412 Imperial Hygienic Thermometer US style
Easytemp TMR31 Compact thermometer
Easytemp TMR35 Hygienic compact thermometer
iTEMP TMT71 Temperature transmitter
iTEMP TMT72 Temperature transmitter
iTEMP TMT82 Temperature transmitter
iTEMP TMT84 Temperature head transmitter
iTEMP TMT85 Temperature head transmitter
Omnigrad M TR10 Modular RTD thermometer
Omnigrad S TR66 Explosion-proof Pt100 Thermometer
Omnigrad T TST310 RTD thermometer temperature cable probe
iTHERM TT411 Protection tube
iTHERM TT412 Imperial Hygienic Thermowell US Style
Thermophant T TTR31 Temperature switch
T13 Explosion proof Pt100 thermometer US style
Omnigrad M TC12 Modular TC thermometer
Omnigrad M TC13 Modular TC thermometer
Omnigrad M TC15 Modular TC thermometer
Omnigrad S TC61 Explosion-proof thermocouple thermometer
Omnigrad S TC62 Explosion-proof thermocouple thermometer
Omnigrad S TC63 Explosion-proof thermocouple thermometer
Omnigrad S TC65 Explosion-proof thermocouple thermometer
Omnigrad S TC66 Explosion-proof TC Thermometer
Omnigrad S TC88 Modular thermometer
TH13 Modular RTD thermometer US style
iTHERM TM401 Modular RTD thermometer - basic technology
iTHERM TM402 Imperial Hygienic Thermometer US style
iTEMP TMT125 DIN rail temperature transmitter
iTEMP TMT142 Temperature field transmitter
Omnigrad S TMT142R RTD thermometer fieldtransmitter display
iTEMP TMT162 Temperature field transmitter
Omnigrad S TMT162R Pt100 Thermometer Field transmitter
iTEMP TMT181 Temperature head transmitter
iTEMP TMT182 Temperature head transmitter
iTEMP TMT80 Temperature head transmitter
Omnigrad M TR11 Modular RTD thermometer
Omnigrad M TR12 Modular RTD thermometer
Omnigrad M TR13 Modular RTD thermometer
Omnigrad M TR15 Modular RTD thermometer
Omnigrad T TR24 Modular RTD thermometer
Omnigrad T TR25 Modular RTD thermometer
Omnigrad S TR61 Explosion-proof Pt100 thermometer
Omnigrad T TSC310 Thermocouple sensor cable probe
Thermophant T TTR35 Temperature switch
T14 Explosion proof Pt100 thermometer US style
T15 Explosion proof RTD thermometer US style
T53 Explosion proof TC thermometer US style
T54 Explosion proof TC thermometer US style
T55 Explosion proof TC thermometer US style
Omnigrad TA414 Protection tube for temperature sensors
Omnigrad TA535 Thermowell for temperature sensors
Omnigrad TA540 Protection tube for temperature sensors
Omnigrad TA541 Protection tube for temperature sensors