Endress + Hauser iTHERM TM401 Modular RTD thermometer - basic technology 100% New & Original With very Competitive price
New & Original
TM401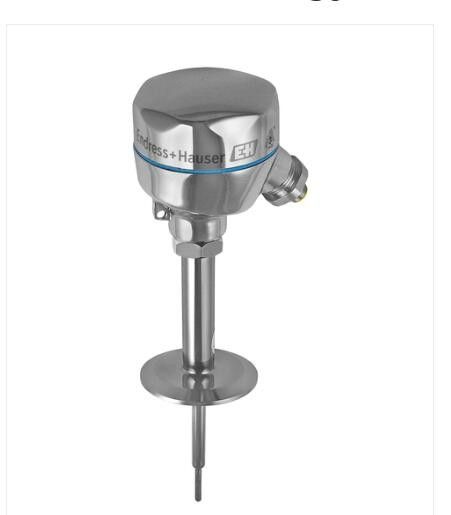 Endress + Hauser iTHERM TM401 Modular RTD thermometer - basic technology
For standard hygienic and aseptic applications in the Food & Beverages and Life Sciences industries
This iTHERM thermometer has been designed to meet the basic requirements of the Food & Beverages and
Life Sciences industries at the best price. It offers a variety of versions within a clearly segmented standard product.
The result: Time and cost savings by simple and fast product selection. The device uses basic technology with
features such as a fixed, non-replaceable insert, a wide range of process connections and international certification at an excellent value for money.
Benefits
Excellent value for money and fast delivery
User-friendly and reliable from product selection to maintenance
International certification: hygiene standards as per 3-A® , EHEDG, ASME BPE, FDA, TSE Certificate of Suitability
Wide range of process connections
Field of application
Specially designed for use in hygienic and aseptic applications in the Food & Beverages and Life Sciences industries
Measuring range: –50 to +200 °C (–8 to +392 °F)
Pressure range up to 50 bar (725 psi)
Protection class: up to IP69K
Can be used in non-hazardous areas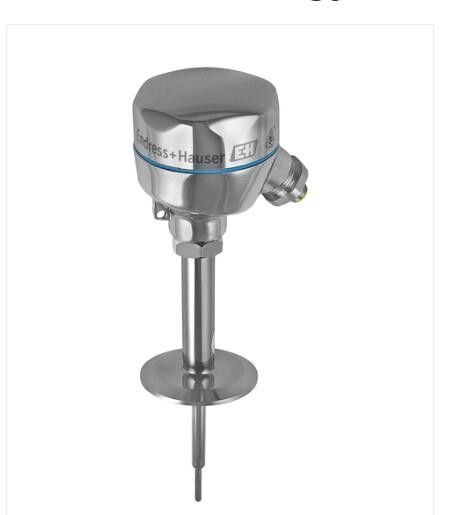 iTHERM TrustSens TM371 Self-calibrating temperature sensor
Omnigrad S TAF16 High temperature TC thermometer
Omnigrad M TC10 Modular TC thermometer
iTHERM TrustSens TM372 Self-calibrating temperature sensor
iTHERM TM411 Innovative advanced, modular RTD thermometer
iTHERM TM412 Imperial Hygienic Thermometer US style
Easytemp TMR31 Compact thermometer
Easytemp TMR35 Hygienic compact thermometer
iTEMP TMT71 Temperature transmitter
iTEMP TMT72 Temperature transmitter
iTEMP TMT82 Temperature transmitter
iTEMP TMT84 Temperature head transmitter
iTEMP TMT85 Temperature head transmitter
Omnigrad M TR10 Modular RTD thermometer
Omnigrad S TR66 Explosion-proof Pt100 Thermometer
Omnigrad T TST310 RTD thermometer temperature cable probe
iTHERM TT411 Protection tube
iTHERM TT412 Imperial Hygienic Thermowell US Style
Thermophant T TTR31 Temperature switch
T13 Explosion proof Pt100 thermometer US style
Omnigrad M TC12 Modular TC thermometer
Omnigrad M TC13 Modular TC thermometer
Omnigrad M TC15 Modular TC thermometer
Omnigrad S TC61 Explosion-proof thermocouple thermometer
Omnigrad S TC62 Explosion-proof thermocouple thermometer
Omnigrad S TC63 Explosion-proof thermocouple thermometer
Omnigrad S TC65 Explosion-proof thermocouple thermometer
Omnigrad S TC66 Explosion-proof TC Thermometer
Omnigrad S TC88 Modular thermometer
TH13 Modular RTD thermometer US style
iTHERM TM401 Modular RTD thermometer - basic technology