Endress + Hauser iTEMP TMT82 Temperature transmitter Brand new & Very Competitive Price & One Year Warranty on sale
New & Original
TMT82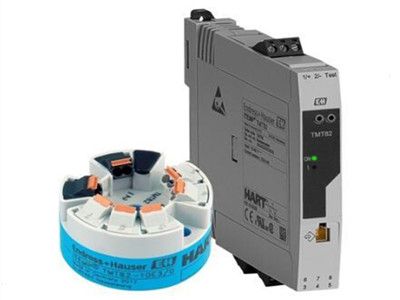 Endress + Hauser iTEMP TMT82 Temperature transmitter
Transformation of sensor signals into stable and standardized output signals for all industries
Unsurpassed reliability, accuracy and long-term stability in critical processes over all industries.
The configurable transmitter not only transfers converted signals from resistance thermometers (RTD) and thermocouples (TC),
but also resistance and voltage signals using HART® communication. High measurement point availability
by means of sensor monitoring functions. Diagnostics information according to NAMUR NE 107.
Optimization of the measurement accuracy by sensor-transmitter matching.
Benefits
Certified up to SIL 2/3 - hardware/software - according to IEC 61508:2010
Safe operation in hazardous areas, international approvals such as FM IS, NI; CSA IS, NI; ATEX, NEPSI, IECEx Ex ia,
Ex nA for intrinsically safe installation in zone 1 and zone 2;
Marine approval
HART® 7 version
High accuracy of measuring point through sensor-transmitter matching
Reliable operation with sensor monitoring and device hardware fault recognition
Diagnostics information according to NAMUR NE107
Rapid no-tools wiring due to optional spring terminal technology;
Field of application
The device stands out due to signal reliability, long-term stability, high precision and advanced diagnostics (important in critical processes)
For the highest level of safety, availability and risk reduction
Universal input for RTD, TC, resistance transmitters (Ω), voltage transmitters (mV)
Installation in flat-face terminal head as per DIN EN 50446
Optional installation in field housing even for use in Ex d applications
Device design for DIN rail mounting optional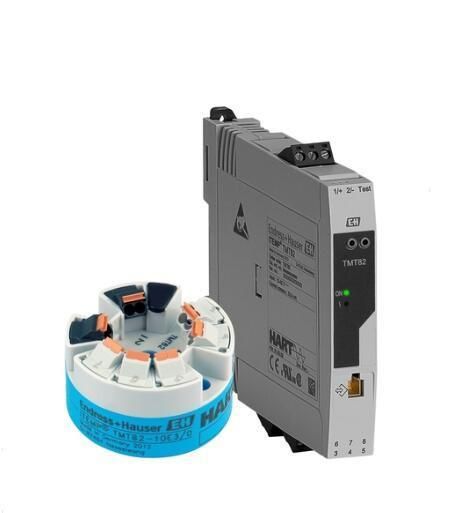 iTHERM TrustSens TM371 Self-calibrating temperature sensor
Omnigrad S TAF16 High temperature TC thermometer
Omnigrad M TC10 Modular TC thermometer
iTHERM TrustSens TM372 Self-calibrating temperature sensor
iTHERM TM411 Innovative advanced, modular RTD thermometer
iTHERM TM412 Imperial Hygienic Thermometer US style
Easytemp TMR31 Compact thermometer
Easytemp TMR35 Hygienic compact thermometer
iTEMP TMT71 Temperature transmitter
iTEMP TMT72 Temperature transmitter
iTEMP TMT82 Temperature transmitter