Endress + Hauser Easytemp TMR35 Hygienic compact thermometer Brand new & Very Competitive price & One Year Warranty
New & Original
TMR35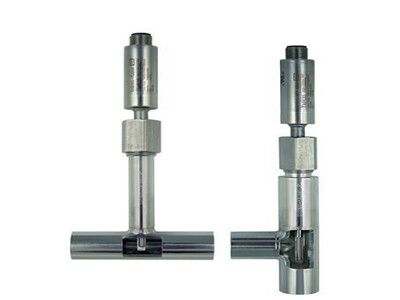 Endress + Hauser Easytemp TMR35 Hygienic compact thermometer
Compact, fast and precise for the measurement of process temperatures in hygienic applications
With cost efficiency, optimal use of space, reliable operation, easy commissioning and hygienic design the
TMR35 fulfills all the requirements in the Food & Beverage as well as in the Life Science industries.
A variety of hygienic process connections leads to a high flexibility.
Benefits
Small, compact design made entirely of stainless steel
Extremely short response times
Highly accurate even with short insertion lengths
4-wire, Pt100 or PC-programmable transmitter with 4 to 20 mA output
Configuration and visualization with ReadWin® 2000 PC operating software, which is free of charge
Breakdown information in event of sensor break or sensor short-circuit, adjustable as per NAMUR NE43
Hygienic compatible design with 3-A marking and EHEDG certification;
Marine approval
Field of application
The Easytemp TMR35 compact thermometers are used to measure temperatures from -50 °C to +150 °C (-58 °F to +302 °F),
or up to +200 °C (+392 °F) with neck. The most common installation locations are tanks and pipes.
TMR35 with process connections for hygienic applications.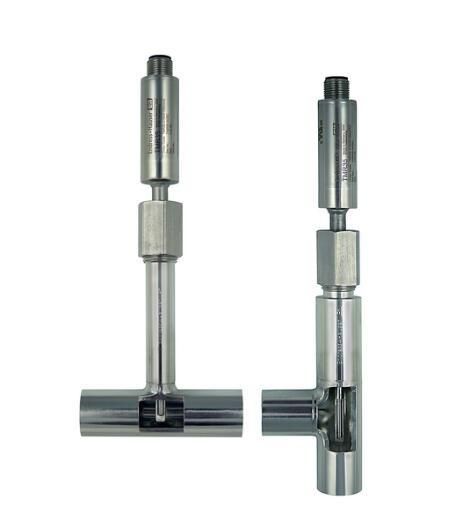 iTHERM TrustSens TM371 Self-calibrating temperature sensor
Omnigrad S TAF16 High temperature TC thermometer
Omnigrad M TC10 Modular TC thermometer
iTHERM TrustSens TM372 Self-calibrating temperature sensor
iTHERM TM411 Innovative advanced, modular RTD thermometer
iTHERM TM412 Imperial Hygienic Thermometer US style
Easytemp TMR31 Compact thermometer
Easytemp TMR35 Hygienic compact thermometer