Endress + Hauser Gauge pressure Cerabar PMP11 100% new & Original with Very Competitive price & one Year Warranty
New & Original
PMP11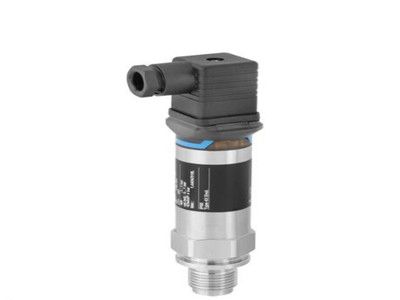 Endress + Hauser Gauge pressure Cerabar PMP11
Cost-effective pressure transducer with metal sensor for measurement in gases or liquids

The Cerabar PMP11 is the most price-attractive compact pressure transmitter in its segment. It features a piezo-resistive
sensor and is able to measure gauge pressure from 400mbar up to 40bar. The PMP11 is designed to withstand the
conditions in the process industry with the use of high quality materials like 316L. It can be used for standard applications in the process industry.
Benefits
Easy and time-saving installation and set up within the plant due to very compact construction and customizable measuring ranges
Reference accuracy of 0.5% together with high long- term stability and repeatability ensures a high quality of process monitoring in standard processes
Long process availability is underpinned by the stringent use of 316L material and the 100% test coverage during production
Field of application
Pressure transducer with fully welded metal sensor to measure gauge pressure in gases or liquids.
Process connections: Threads
Process temperature: -25 to +85°C (-13 to +185°F)
Process pressure: 400mbar to +40bar (6 to 600psi)
Accuracy: ±0.5% of span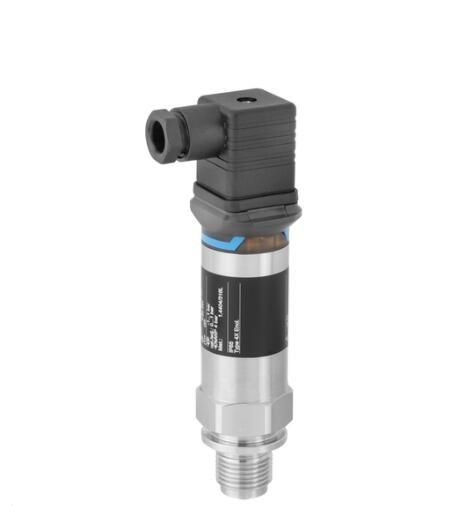 Electronic differential pressure Deltabar FMD71
Electronic differential pressure Deltabar FMD72
Absolute and gauge pressure Cerabar PMC21
Absolute and gauge pressure Cerabar PMC51
Absolute and gauge pressure Cerabar PMC71
Differential pressure Deltabar PMD55
Differential pressure Deltabar PMD75
Absolute and gauge pressure Cerabar PMP21
Absolute and gauge pressure Cerabar PMP23
Absolute and gauge pressure Cerabar PMP51
Absolute and gauge pressure Cerabar PMP55
Absolute and gauge pressure Cerabar PMP71
Absolute and gauge pressure Cerabar PMP75
Hydrostatic Level measurement Deltapilot FMB50
Hydrostatic Level measurement Deltapilot FMB51
Hydrostatic Level measurement Deltapilot FMB52
Hydrostatic Level measurement Deltapilot FMB53
Hydrostatic Level measurement Deltapilot FMB70
Differential pressure Deltabar FMD77
Differential pressure Deltabar FMD78
Gauge pressure Cerabar PMC11
Gauge pressure Cerabar PMP11
Absolute and gauge pressure Ceraphant PTC31B
Absolute and gauge pressure Ceraphant PTP31B
Absolute and gauge pressure Ceraphant PTP33B
Hydrostatic Level measurement Waterpilot FMX21
PMC534-11FA2P6GFT
PMC133 0-0.4MPA G1/2
PMP733 0-0.4MPA G1/2
DB103-G11FA26
PMC731-R41P2H1R1GT
P41-P200A40 0-1MPA
PMC534-11EA2F6G1FT 0-0.6MPA
PMC534-11EA2F6P
PMC534-11EA2F6T
PMC531-D40A2P6G2FT
PMC531-D50A2P6G1G
PMC133-1R1F2P6G1F
PMC133-1R1F2F6T
PMC133-1REF2P6T
PMC133-1REF2F6T
PMC133-1ROM2P6G706T0
PMC731-R31P2H1T1
PMC731-I41F2H1T1[T2]
PMP46-RE13P2A1ALA
DB101 G1TE205Z
DB101-G1EE205Z D=1M H=6M I=6.2
PMD235-KH4D2EB1C(GOL3T)
PMD235ZH4D2DB1CG07
PMD235-KH4F2EB1C
PMP41-RE23P2H11M1
PMP41-RE13P2J11F1 0-1MPA
PMP41-RE13P2J11P1
PMC41-RE21M2H11T1
PMP731-R33P2H1T1[T]
PMC133-1B1F2P6F1T(T)
PMC133-1B1F2P6F1T(T)
PMC133-1B1F2P6F14(T)
PMP41 D24V 0-1MPA
PMC133 1B1F 0-1MPA
PMC531 4-20MA 0-60KPA
PMC534 4-20MA 0-100KPA
PMC534-11FA2P6GFT
PMC133 0-0.4MPA G1/2
PMP733 0-0.4MPA G1/2 
PMP733 0-0.4MPA G1/2
DB103-G11FA26
PMC731-R41P2H1R1GT
P41-P200A40 0-1MPA
P41-P200A42 0-1.6MPA
PMC534-11EA2F6G1FT 0-0.6MPA
PMC534-11FG2P6F14 ,0-400KPA
PMC534-11FA2P6[T]0-100KPA
PMC534-11FG2P6F14[T]0-400kpa
PMC534-11EA2F6P
PMC534-11FA2P6F1ZT
PMC534-11FA2P6F14T 0-400KPA
PMC534-11FA2P6F11T 0-0.16MPA
PMC534-11FA2P6F14 0-400KPA
PMC534-11EA2F6T
PMC531-D40A2P6G2FT
PMC531-D50A2P6G1G
PMC133-1R1F2P6G1F
53H1H-UF0B1AA0AGAA 50096745
53H1H-UF0B1AA0AGAA 50098301
53H1H-UFOB1AA0AGAA 50108133
83A04-ASVWAAAAAAAJ
CCY14-F
CCY14-WP
CLM223-CD0005
CPM223-PR0005
CPS11-2BA2ESA
CUS31-W2A
CYK10-A051
DB103 G11FA26
FMD630-KS4F2EB1CQ1
FMD630-KS4F2EB1CQ1
FMX167-A2ABA1A3 L=10M
FMX167-A2ABD1B7 0-6M 4-20MA
FMX167-A2ABE1B7 0-10M output 4-20MA
FTL20-0020
FTL20-0025 G1/2
FTL20-012C
FTL20-012E
FTL20H-0TCJ2B
P31-10010 M20*1.5 4-20MA
P31-10011 0-1.6MPA
P31-20010 0-10BAR
P31-20012 0-25BAR
P41-P200A38 0-0.6MPA
P41-200A38 0-0.25MPA
P41-P100A40
P41-P2009Y 0-60KPA DC24V
P41-P200A40
PMC133-1B1F2P6 0-0.1MPA
PMC41-HE21P2P11T1
PMC45-RE11F2B1AG1 0-0.4BAR
PMC45-RE11F3B1AL1 0-0.4BAR
PMC45-RE11H2A1AR1
PMC531 D50A2P6F14T 0-400KP
PMC531-D15A2P6F1XT 0-0.4BAR
PMC531-D15A2P6F1ZT 0-0.6BAR
PMC531-D50A2P6G1G 0-1MPA
PMC531-D510A2A6{T}
PMC534 11FA2P6Y1GT
PMC534-11EA2F6[T] 0-400KPA
PMC631-R31P9M1DAL
PMD70-ABA7F2BAAA—50- 50PA
PMP135-A1GO1A2Q 0-400KPG
TMT121-A31BA
TMT121-A31BA -10-+40℃ 4-20MA
TMT121-A31BA -10-+40℃ 4-20MA
TR10-AAA1CASXC300 300MM
TR10-ABA1CASDCCOOA
TR10-ABD1BJSJ22000
TR44-BB5XAS3H60COO 40MM
TR44-CF5BAS2HA2000 L=90MM 
TR63-AAEBD-1X223A0,300MM PMC133-1R1F2F6T
PMC133-1REF2P6T
PMC133-1REF2F6T
PMC133-1ROM2P6G706T0
PMC731-R31P2H1T1 0-1000KPA G1/2
PMC731-I41F2H1T1[T2] 0-12KPa
PMP46-RE13P2A1ALA 0-1MPA
PMP45
DB101 G1TE205Z
DB101-G1EE205Z D=1M H=6M I=6.2
PMD235-KH4D2EB1C(GOL3T)
PMD235ZH4D2DB1CG07
PMD235-KH4F2EB1C
PMD235-KH4A2EB1C
PMP41-RE13H2H11T1
PMP41-RE13P2H11T1
PMP41-RE13U2H11T1
PMP41-RE23P2H11M1
PMP41-RE13P2J11F1 0-1MPA
PMP41-RE13S2J11F1 0-4MPA
PMP41-RE13P2J11P1
PMC41-RE21M2H11T1
PMP731-R33P2H1T1[T]
PMC1331Z-1B1F2562F11(T2)
PMC133-1B1F2P6F12(T)
PMC1331Z-1B1F2562F12(T2)
PMC1331Z-1B1F2562F12(T2)
PMC133-1B1F2P6F14(T)
PMC133-1B1F2P6F14(T)
PMC133-1B1F2P6G1F(T)
PMC133-1B1F2P6F14(T)