Endress + Hauser Absolute and gauge pressure Cerabar PMP55 PMP55-AA21RD1HGJAFJS1A Brand new & With One year Warranty on sale
New & Original
PMP55-AA21RD1HGJAFJS1A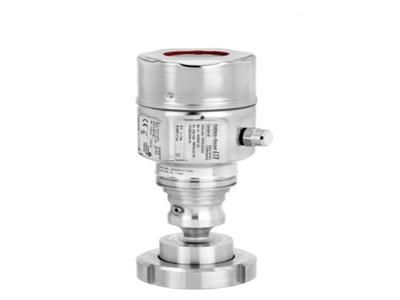 Endress + Hauser Absolute and gauge pressure Cerabar PMP55-AA21RD1HGJAFJS1A
Digital pressure transmitter with fully welded diaphragm seal for measurement in gases or liquids
The Cerabar PMP55 digital pressure transmitter with metal diaphragm seal is typically used in process and hygiene
applications for pressure, level, volume or mass measurement in liquids. Suitable for high pressure as well as extreme
process temperature applications from -70 up to +400°C (-94 to 750°F). Quick Setup with adjustable
measuring range allows simple commissioning, reduces costs and saves time. SIL2 according to IEC 61508 and IEC 61511.
Benefits
Large variety of different process connections and membrane materials
New TempC Membrane minimizes influences of ambient and process temperature fluctuations
Easy menu-guided commissioning via on-site display, 4 to 20mA with HART, PROFIBUS PA, FOUNDATION Fieldbus
For process pressure monitoring up to SIL2, certified to IEC 61508 and IEC 61511
Modular concept for easy replacement of display or electronics
Seamless and independent system integration (HART/PA/FF)
Field of application
Single chamber aluminum or stainless steel (316L) housing.
Process connections: Threads, flanges or hygienic connections
Process temperature: -70 to +400°C (-94 to +752°F)
Measuring ranges: -1/0 up to +400bar (-15/0 up to +6,000psi)
Accuracy: ±0.15%, "Platinum" ±0.075%
International explosion protection certificates, SIL, hygienic approvals, marine approvals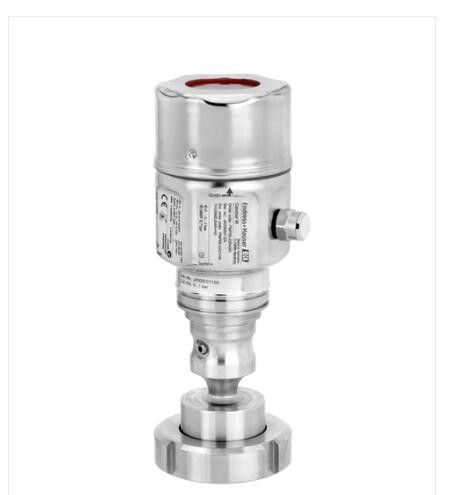 Electronic differential pressure Deltabar FMD71
Electronic differential pressure Deltabar FMD72
Absolute and gauge pressure Cerabar PMC21
Absolute and gauge pressure Cerabar PMC51
Absolute and gauge pressure Cerabar PMC71
Differential pressure Deltabar PMD55
Differential pressure Deltabar PMD75
Absolute and gauge pressure Cerabar PMP21
Absolute and gauge pressure Cerabar PMP23
Absolute and gauge pressure Cerabar PMP51
Absolute and gauge pressure Cerabar PMP55
Absolute and gauge pressure Cerabar PMP71
Absolute and gauge pressure Cerabar PMP75
Hydrostatic Level measurement Deltapilot FMB50
Hydrostatic Level measurement Deltapilot FMB51
Hydrostatic Level measurement Deltapilot FMB52
Hydrostatic Level measurement Deltapilot FMB53
Hydrostatic Level measurement Deltapilot FMB70
Differential pressure Deltabar FMD77
Differential pressure Deltabar FMD78
Gauge pressure Cerabar PMC11
Gauge pressure Cerabar PMP11
Absolute and gauge pressure Ceraphant PTC31B
Absolute and gauge pressure Ceraphant PTP31B
Absolute and gauge pressure Ceraphant PTP33B
Hydrostatic Level measurement Waterpilot FMX21
RH33-AA1A+AAB1D2F1R1
RH33-AA1A+AAB1D2F1R1
FTM51-AAF2M7A32AA
FTM51-AAF2M7A32AA
FTL325P-F3E3*

93PA1-FB1B00ACAABCZ1
50P40-AR1A4RC2BAAA
FMU230E-AA32 FMU231E-AA32 FMU40-ARB2A2
CPS11D-7BA21 COM253-DX0005 COM223-DX0005
COS41-2F FTW325-A2B1A FTL51-AGR2DB4G5A
FTM260-G2B FTM260-G4D DB50-AC21BA33GG20
FTM30-A4AA1 FTM30-A4BA1 DB50-AC32BD12KG30
FTM30-A4CA1 FTM30-A4DA1 DB50L-AC00BA14EG30
FTM30-A4FA1 FTM30-A4GA1 DB50L-GC44BB13EG30

50088281 50W2H-H50A1A10A7AW DN=200
50004201 50W3H-H50A1A10A7AW DN=300
PMC430Z
PMC531
PMC534[Z]
PMC535[Z]
PMC536[Z]
P41-P230A33
P41-P230A26
P41-P200A40
PMD235
PMC1330
PMC534
PMC531
PMP41-RK13P2A11M1
PMP41
PMP731
PMC731
P30
P31
P40
PMC534-11FA2P6GFT
PMC133 0-0.4MPA G1/2
PMP733 0-0.4MPA G1/2 
PMP733 0-0.4MPA G1/2 
DB103-G11FA26
PMP41-RE13H2H11T1
PMP41-RE13P2H11T1
PMP41-RE13U2H11T1
PMD235-KH4A2EB1C
PMC534-11EA2F6T
PMC534-11EA2F6P
PMD235-KH4F2EB1C
PMC 133-1R1F2P6G1F
PMC531-D50A2P6G1G
PMC133-1B1F2P6G1G
P41-P230A33
P41-P230A26
P41-P200A40
PMD235 PMC1330
PMC534 PMC531
PMP41-RK13P2A11M1
PMP41 PMP731
PMC534-11FA2P6GFT
PMP733 0-0.4MPA G1/2
PMP733 0-0.4MPA G1/2
DB103-G11FA26
PMC531-D40A2P6G2FT
PMC731-R41P2H1R1GT
PMC534-11FG2P6F14
PMD235-KH4D2EB1C(GOL3T)
PMP41-RE13H2H11T1
PMP41-RE13P2H11T1
PMP41-RE13U2H11T1
PMD235-KH4A2EB1C
PMC534-11EA2F6T
PMC534-11EA2F6P
PMD235-KH4F2EB1C
PMC133-1R1F2P6G1F
PMC531-D50A2P6G1G
PMC731-R31P2H1T1
PMC133-1REF2F6T

P41-P230A33
P41-P230A26
P41-P200A40
PMD235
PMC133
PMC534
PMC531
PMP41-RK13P2A11M1
PMD235-KH4F2EB1C
PMP41
PMP731
PMC731
P30
P31
P40
PMC534-11FA2P6GFT
PMC133 0-0.4MPA G1/2
PMP733 0-0.4MPA G1/2
DB103-G11FA26
PMC731-R41P2H1R1GT
P41-P200A40 0-1MPA
PMC534-11EA2F6G1FT 0-0.6MPA
PMC534-11EA2F6P
PMC534-11EA2F6T
PMC531-D40A2P6G2FT
PMC531-D50A2P6G1G
PMC133-1R1F2P6G1F
PMC133-1R1F2F6T
PMC133-1REF2P6T
PMC133-1REF2F6T
PMC133-1ROM2P6G706T0
PMC731-R31P2H1T1
PMC731-I41F2H1T1[T2]
PMP46-RE13P2A1ALA
DB101 G1TE205Z
DB101-G1EE205Z D=1M H=6M I=6.2
PMD235-KH4D2EB1C(GOL3T)
PMD235ZH4D2DB1CG07
PMD235-KH4F2EB1C
PMP41-RE23P2H11M1
PMP41-RE13P2J11F1 0-1MPA
PMP41-RE13P2J11P1
PMC41-RE21M2H11T1
PMP731-R33P2H1T1[T]
PMC133-1B1F2P6F1T(T)
PMC133-1B1F2P6F1T(T)
PMC133-1B1F2P6F14(T)
PMP41 D24V 0-1MPA
PMC133 1B1F 0-1MPA
PMC531 4-20MA 0-60KPA
PMC534 4-20MA 0-100KPA
PMC534-11FA2P6GFT
PMC133 0-0.4MPA G1/2
PMP733 0-0.4MPA G1/2 
PMP733 0-0.4MPA G1/2
DB103-G11FA26
PMC731-R41P2H1R1GT
P41-P200A40 0-1MPA
P41-P200A42 0-1.6MPA
PMC534-11EA2F6G1FT 0-0.6MPA
PMC534-11FG2P6F14 ,0-400KPA
PMC534-11FA2P6[T]0-100KPA
PMC534-11FG2P6F14[T]0-400kpa
PMC534-11EA2F6P