CUE22-A1A Endress + Hauser Online turbidity meter Turbimax CUE22 New & Original With very Competitive price and One year Warranty
New & Original
CUE22-A1A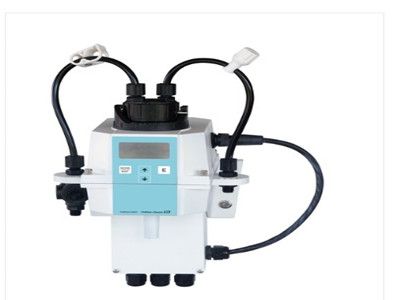 CUE22-A1A Endress + Hauser Online turbidity meter Turbimax CUE22
New & Original With very Competitive price and One year Warranty
Endress + Hauser Online turbidity meter Turbimax CUE22
Compact system with sample condition adjustment for drinking and process water applications
Turbimax CUE22 is a reliable turbidity meter for continuous measurement compliant to US EPA 180.1.
Operation is simple: connect the water, adjust the settings and the system runs unattended.
Turbimax CUE22 provides guided calibration according to predefined standards, helping to streamline maintenance.
Its automatic ultrasonic cleaning function extends service intervals offering significant savings in operational expenditure.
Benefits
Long service intervals to save on operational costs
Fast and easy calibration, verification within seconds
Low volume of flow-through cuvette speeds up response time
Automatic ultrasonic cleaning function reduces maintenance effort
Sample condition adjustment (flow and pressure) included
Field of application
Turbimax CUE22 is an online turbidity meter for:
Drinking and process water:
- Process monitoring
- Filter monitoring and filter backwash in water works
- Water quality monitoring in water works and distribution networks
Utilities of all industries:
- Recirculation lines
- Cooling water monitoring
Turbimax CUE22 measures in accordance with US EPA 180.1.
There have More MTL items , all for 100% New & Original with very good discount , pls kindly contact with Chris directly to know more details information .
Chris Fang
Sales Engineer
Sunup (Wuhan) Import and Export Co., Ltd.
Add:7-A16,Caishen Commercial Plaza,Hankou Railway Station,Wuhan, China

Postal code:430015
M: + 86-15926376631(WhatsApp & Wechat) |
Skype: live:chris_61491
Email: chris@sunupauto.com