YOKOGAWA Original made in Japan ADMAG AXF Magnetic Flow Meters user-friendly functions and very competitive price
New & Original
ADMAG AXF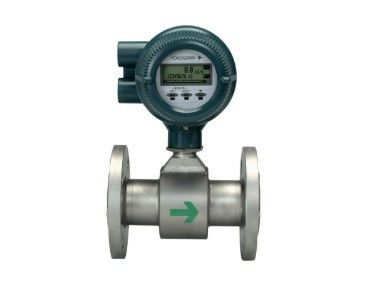 YOKOGAWA ADMAG AXF Magnetic Flow Meters
Some specifications of the magnetic flowmeter ADMAG AXF series integral type and remote converter AXFA14G
were discontinued on March 29, 2019.The recommended alternative products are as follows.
* ADMAG Total Insight Series Magnetic Flowmeter AXG
*ADMAG Total Insight Series Magnetic Flowmeter AXW

The ADMAG AXF is the magnetic flow meter which has adopted the proven Dual Frequency Excitation.
Moreover, the Enhanced Dual Frequency Excitation has been newly added to tackle more severe applications.
The AXF has user-friendly functions; such as an electrode adhesion level diagnosis function, infra-red switches
which can be used for setting parameters without opening the case cover, ability to
change the direction of electrical connection on the site.
Based on FOUNDATION™ fieldbus specifications, AXF Fieldbus models offer more flexible instrumentation
through a higher level communication capability and propose the cost reduction by multi-drop wirings with less cables.
FOUNDATION™ fieldbus is a registered trademark of Fieldbus FOUNDATION.
Note: The "Dual Frequency Excitation Method" is a Yokogawa innovation.
AXF Magnetic Flowmeter Integral Flowmeter /Remote Flowtube
The AXF magnetic flowmeter series are sophisticated products with outstanding reliability and ease of operation,
developed on the basis of decades of fieldproven experience. The combination of a replaceable electrode
and the diagnostic to defect adhesion level on the electrodes dramatically improves maintainability.
The AXF employs the fluid noise free "Dual Frequency Excitation Method" and
the newly added "Enhanced Dual Frequency Excitation Method" as an option for more difficult applications
to ensure greater stability and quicker response. Note: The "Dual Frequency Excitation Method" is Yokogawa'
s unique technology. Fieldbus communication type is also available. Refer to GS 01E20F02-01E for
FOUNDATIONTM fieldbus communication type and GS 01E20F12-01E for PROFIBUS PA communication type regarding the items marked with "".
Ordering Examples:
AXF002C-D-1-A-E-1-N-AA1-1-2-1-B

AXF002C-E-1-A-E-1-N-AA1-1-2-1-B

AXF002C-F-1-A-E-1-N-AA1-1-2-1-B
AXF002C-D-2-A-E-1-N-AA1-1-2-1-B
AXF002C-E-2-A-E-1-N-AA1-1-2-1-B

AXF002C-F-2-A-E-1-N-AA1-1-2-1-B

AXF002C-D-1-C-E-1-N-AA1-1-2-1-B

AXF002C-E-1-C-E-1-N-AA1-1-2-1-B

AXF002C-F-1-C-E-1-N-AA1-1-2-1-B

AXF002C-D-2-C-E-1-N-AA1-1-2-1-B

AXF002C-E-2-C-E-1-N-AA1-1-2-1-B

AXF002C-F-2-C-E-1-N-AA1-1-2-1-B

AXF002C-D-1-A-H-1-N-AA1-1-2-1-B

AXF002C-E-1-A-H-1-N-AA1-1-2-1-B

AXF002C-F-1-A-H-1-N-AA1-1-2-1-B

AXF002C-D-1-A-L-1-N-AA1-1-2-1-B

AXF002C-E-1-A-L-1-N-AA1-1-2-1-B

AXF002C-F-1-A-L-1-N-AA1-1-2-1-B

AXF002C-D-1-A-P-1-N-AA1-1-2-1-B

AXF002C-E-1-A-P-1-N-AA1-1-2-1-B

AXF002C-F-1-A-P-1-N-AA1-1-2-1-B