YOKOGAWA Flow Meters Magnetic Flowmeters ADMAG AXG Magnetic Flowmeters with very competitive price on sale
New & Original
ADMAG AXG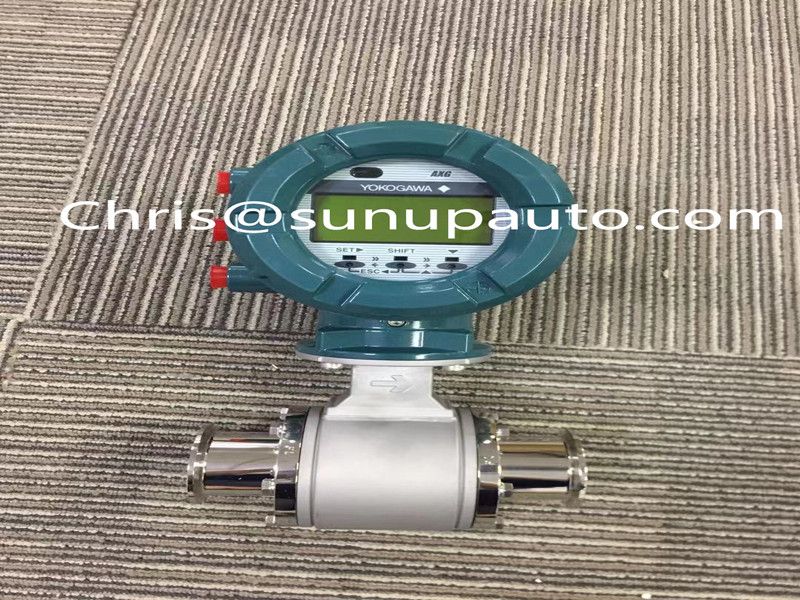 YOKOGAWA ADMAG AXG Magnetic Flowmeters
The ADMAG Total Insight(TI) series ADMAG AXG adopts the "Total Insight" concept and totally support the product life cycle.
The ADMAG Total Insight series AXG electromagnetic flowmeter is a high-quality and highly reliable product developed
based on years of experience and achievement, such as enhancement of application by our proprietary dual frequency excitation method.
The AXG is ideal for industrial process lines like oil & gas/chemical/pulp & paper/food & beverage/metal & mining applications.
With outstanding reliability and ease of operation and maintenance, developed on decades of field-proven experience,
the AXG will increase your benefits while reducing total cost of ownership.
* Diameter: 2.5mm to 500mm
* Liner materials: Ceramic, PFA
* High Accuracy: 0.15% of rate
* 500mm PFA liner is available
* Combine with AXF flow sensor
* For severe industries. Such as oil & gas/chemical/pulp & paper/food & beverage/metal & mining applications
FSA130 ADMAG TI Verifi cation Tool
ADMAG TI Verifi cation Tool*1 provides the diagnosis, reporting and data management for the health check
of ADMAG TI (Total Insight) Series AXG or AXW magnetic fl owmeter with HART protocol.
There are cases that a magnetic fl owmeter does not perform normally by failure of magnetic,
excitation or calculation circuit, or insulation deterioration of excitation coil or electrodes.
The Verifi cation Tool can diagnose the health check of device without demounting a fl owmeter from the process line.
FSA130 is the license number to activate the Verifi cation Tool.
The verifi cation results can be stored in a database and can be printed as a Verifi cation Report.
In this report, not only the check result of each item but also the comprehensive diagnosis result is
indicated as "Passed" or "Failed", which is effective in considering the maintenance of the device.
*1: The Verifi cation Tool runs on FieldMate (Versatile Device Management Wizard) with R3.02.10 or later,
and Device Files R3.07.12 or later. FieldMate should be prepared by customers.