SIEMENS Brand New SITRANS LR250 Process Instrumentation Level Measurement Continuous very competitive price and One year Warranty
New & Original
LR250 Series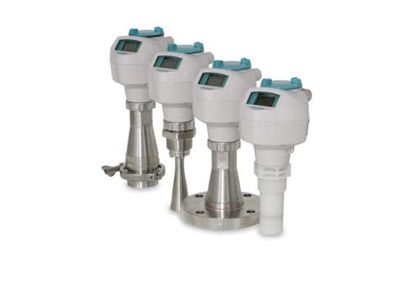 SIEMENS Brand New SITRANS LR250 Process Instrumentation
Level Measurement Continuous very competitive price
SITRANS LR250 is your first choice for liquid level measurement in storage and process vessels up to 20 meters (66 ft).
With its range of antennas, this transmitter can handle whatever you need it to. Its new flanged and hygienic encapsulated antennas mean
corrosive or aggressive materials and hygienic or sanitary requirements are no challenge for this transmitter.
SITRANS LR250 is a 2-wire, 25 GHz pulse radar level transmitter for continuous monitoring of liquids and slurries in storage
and process vessels including high temperature and pressure, to a range of 20 m (66 ft).
Benefits
Graphical local user interface (LUI) makes operation simple with plug-and-play setup using the intuitive Quick Start Wizard

LUI displays echo profiles for diagnostic support

25 GHz high frequency allows for small antennas for easy mounting in nozzles

Insensitive to mounting location and obstructions, and less sensitive to nozzle interference

Short blanking distance for improved minimum measuring range to 50 mm (2 inch) from the end of the antenna

Communication using HART, PROFIBUS PA, or FOUNDATION Fieldbus

Process Intelligence signal processing for improved measurement reliability and Auto False-Echo Suppression of fixed obstructions

Programming using infrared Intrinsically Safe handheld programmer or over a network using SIMATIC PDM,

Emerson AMS, or Field Device Tools such as PACTware or Fieldcare via SITRANS DTM

Functional Safety (SIL 2). Device suitable for use in accordance with IEC 61508 and IEC 61511

3 mm (0.118 inch) accuracy in accordance with IEC 60770-1

Suitable for API 2350



Application
SITRANS LR250 includes a graphical local user interface (LUI) that improves setup and operation by including an intuitive Quick Start Wizard,
and echo profile displays for diagnostic support. Startup is easy using the Quick Start wizard with a few parameters required for basic operation.
The 25 GHz frequency creates a narrow, focused beam allowing for smaller horn antenna options and decreasing sensitivity to obstructions.
SITRANS LR250's unique design allows safe and simple programming using the Intrinsically Safe handheld
programmer without saving to open the instrument's lid.SITRANS LR250 measures superbly on low dielectric media,
and in small vessels, as well as tall and narrow vessels.
* Key Applications: liquid bulk storage tanks, process vessels, vaporous liquids, high temperatures,
low dielectric media and applications with functional safety requirements
Technical specifications
Mode of operation




Measuring principle

Radar level measurement

Frequency

K-band (25.0 GHz)

Minimum measuring range

50 mm (2 inch) from end of antenna

Maximum measuring range

20 m (65 ft), antenna dependent

Output




HART

Version 5.1

4 ... 20 mA

± 0.02 mA

Programmable as high low or hold (loss of echo)

NE 43 programmable

PROFIBUS PA

Profile 3.01

2 Analog Input (AI)

FOUNDATION Fieldbus

H1

Basic or LAS

ITK 5.2.0

2 Analog Input (AI)

Performance (according to reference conditions IEC60770-1)

Maximum measured error

3 mm (0.118 inch)

Influence of ambient temperature

< 0.003 %/K

Rated operating conditions




Installation conditions




Indoor/outdoor

Ambient conditions (enclosure)




-40 ... +80 °C (-40 ... +176 °F)

I

4

Medium conditions




Dielectric constant εr

> 1.6, antenna and application dependent

Process temperature

-40 ... +200 °C (-40 ... +392 °F) (at process connection with FKM O-ring)

-20 ... +200 °C (-4 ... +392 °F) (at process connection with FFKM O-ring)

Process pressure

Up to 40 bar g (580 psi g), process connection and temperature dependent.
See Pressure/Temperature curves for more information