SIEMENS Hot Sale SITRANS LPS200 Process Instrumentation Level Measurement Point Level New & Original with very competitive price
New & Original
SITRANS LPS200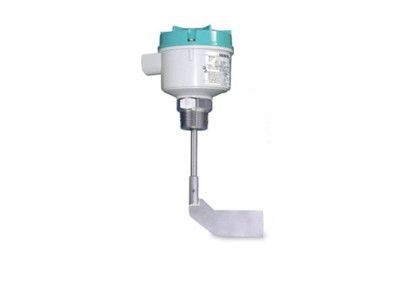 SIEMENS SITRANS LPS200 Process Instrumentation
Level Measurement Point Level New & Original with very competitive price
Overview
SITRANS LPS200 is a rotary paddle switch for point level and material detection in bulk solids.
Benefits
Proven paddle switch technology for bulk solids

High integrity mechanical seal

Universal power supply options available

Unique friction clutch mechanism prevents damage from falling material

Rotatable enclosure for convenient wiring

Optional paddles for use with low density materials

Small paddle makes for simple installation through existing process connection

High temperature model and optional extension kit available

Optional fail-safe configuration detects loss of rotation

Functional Safety (SIL 2). Device suitable for use in accordance with IEC 61508 and IEC 61511
Application
The paddle switch technology detects full, empty, or demand conditions on materials such as grain, feed, cement, plastic granulate, and wood chips.
The paddle switch can handle bulk densities as low as 15.06 g/l (0.94 lb/ft3) with the optional rectangular vane or 100 g/l (6.25 lb/ft3) with the standard measuring vane.
A low revolution geared motor with slip clutch drives a rotating measuring vane which senses the presence
of material at the mounted level of the LPS200. As material comes into contact with the rotating paddle, rotation stops, which changes the microswitch state.
When the paddle is no longer covered by material, rotation resumes and the relay reverts to its normal condition.
The LPS200 has a rugged design for use in harsh conditions in the solids industry.
The sensitivity of the paddle can be adjusted for varying material properties like buildup on the vane.
The LPS200 comes in a variety of configurations including compact, extended and cable extension.
It is equipped with a standard vane which is effective in most applications,
but can be configured with a hinged or rectangular vane for increased sensitivity for light materials.
Key Applications: bulk solids such as grain, feed, cement, plastic granulate, wood chips
Technical specifications
Mode of operation




Measuring principle

Rotating point level switch

Input




Measured variable

High and low and demand

Output




Output signal




Microswitch 5 A at 250 V AC, non-inductive

Microswitch SPDT contact 4 A at 30 V DC, non-inductive

Standard (1 rpm model): approx. 1.3 seconds

Optional process applications (5 rpm model): approx. 0.26 seconds

Sensitivity

Adjustable via reset force of spring or geometry of measuring vane

Rated operating conditions




Installation conditions




Indoor/outdoor

Ambient conditions




-25 ... +60 °C (-13 ... +140 °F)

III

2

Medium conditions

Bulk solids




-25 ... +80 °C (-13 ... +176 °F)

-25 ... +600 °C (-13 ... +1 112 °F)




Higher temperature version is available. Consult a local sales person for details.




Max. 0.5 bar g (7.25 psi g)

Max. 10 bar g (145 psi g)




Can detect down to 100 g/l (6.25 lb/ft3)

Can detect down to 15.06 g/l (0.94 lb/ft3)

Design




Material




Epoxy coated aluminum

Process connection, measuring shaft and vane

Stainless steel or aluminum

Process connection

Thread NPT, BSP, and flange options

Degree of protection

IP65/Type 4/NEMA 4

Conduit entry

2 x M20 x 1.5 or 2 x ½" NPT (For FM and CSA approved versions only)

Power supply




AC or DC versions

115 V AC, ± 15 %, 50 ... 60 Hz, 4 VA
or 230 V AC, ± 15 %, 50 Hz, 6 VA,
or 48 V AC, or 24 V AC,
or 24 V DC, ± 15 %, 2.5 W

Universal voltage (DPDT replay)

24 V DC ± 15 % 50 ... 60 Hz, 22 ... 230 V AC, ± 10 %, max. 10 VA

Certificates and approvals

CSA/FM General Purpose

CE

CSA/FM Dust Ignition Proof

ATEX II 1/2 D

RCM

IECex