SIEMENS Hot Sale Pointek CLS200 Process Instrumentation Level Measurement Point Level New & Original with very competitive price
New & Original
CLS200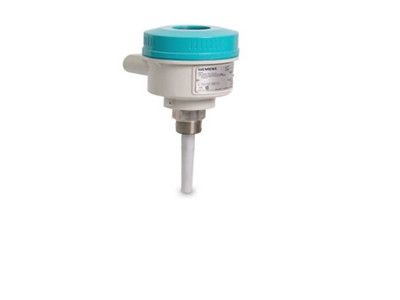 SIEMENS Pointek CLS200 Process Instrumentation
Level Measurement Point Level New & Original
Overview
Pointek CLS200 (standard version) is a versatile inverse frequency shift capacitance level and material detection
switch with optional rod/cable choices and configurable output. CLS200 is ideal for detection
of liquids, solids, slurries, foam, and interfaces and has the ability to tune out buildup on the probe.
Benefits
Potted construction protects signal circuit from shock, vibration, humidity, and/or condensation

High chemical resistance

Level detection independent of tank or pipe earth reference

Insensitive to product buildup due to high frequency oscillation

3 LED indicators for sensor status, output status, and power

Suitable for API 2350
Application
Pointek CLS200 standard version has 3 LED indicators with basic relay and solid-state switch alarms. Universal switch for solids/liquids and interface.
The power supply is galvanically isolated and accepts a wide range of voltages (12 to 250 V AC/DC).
When used with thermal isolator, the stainless steel and PPS (PVDF optional) materials
used in the probe construction provide a temperature rating up to 125 °C (257 °F) on the process wetted portion of the probe.
The switch responds to any material with a dielectric constant of 1.5 or more by detecting a change
in oscillating frequency, and it can be set to detect before contact or on contact with the probe.
The CLS200 operates independently of the tank wall or pipe so it does not require an external reference
electrode for level detection in a non-conductive vessel such as concrete or plastic (EMC regulations applicable in some regions).
Key Applications: liquids, slurries, powders, granules, pressurized applications, hazardous areas
Technical specifications
Mode of operation




Measuring principle

Inverse frequency shift capacitive level detection

Input




Measured variable

Change in picoFarad (pF)

Output




Output signal




1 SPDT Form C relay

150 W DC

2 000 VA AC

Time delay (ON and/or OFF)

1 ... 60 s




Galvanically isolated

Against reversed polarity (bipolar)

82 mA

< 1 V, typical at 50 mA

Time delay (pre or post switching)

1 ... 60 s