SIEMENS Hot Sale SITRANS FX330 Process Instrumentation Flow Measurement Vortex New & Original with very competitive price and Warranty
New & Original
FX330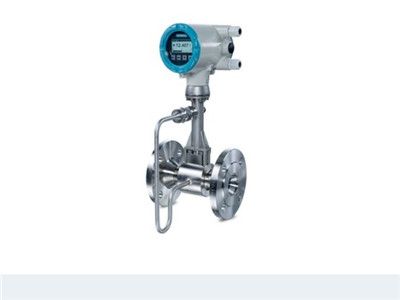 SIEMENS SITRANS FX330 Process Instrumentation
Flow Measurement Vortex New & Original
Overview
SITRANS FX vortex flowmeter are designed for use in industrial applications and optimally suited to the demands in auxiliary supply systems.
The proven principle of vortex flowmeters is suitable for measure-ment of liquids, gases and vapors unaffected by conductivity, viscosity, temperature and pressure.
Benefits
Integrated pressure and temperature compensation

Temperature compensation for saturated steam included as standard

High measuring accuracy

Maintenance-free sensor

Non-wearing, fully welded stainless steel construction with high resistance to corrosion, pressure and temperature

SIL2 certified according to IEC 61508 Edition 2

Use in hazardous areas

Integrated reduction of nominal diameter for space-saving and economic installation and large measuring ranges

Redundant data management: Easy exchange of electronics without loss of calibration and configuration data

FAD (Free Air Delivery) functionality

Gross and net heat calculation to support advanced energy management

Remote version with cable length up to 50 m (164 ft) (in preparation)
Even the basic version of the vortex flowmeter SITRANS FX330 is equipped with temperature compensation for saturated steam applications.
With the optional pressure sensor the SITRANS FX330 has integrated density compensation for calculation of
corrected volume and mass (online density compensation). The density compensation for calculation
of corrected volume and mass is based on the standards of NIST for gases and IAPWS for steam.
Higher measuring accuracy with the use of compact measuring systems
With the classic installation of a vortex flowmeter and separate pressure and temperature sensor
as well as flow calculator, all errors occurring in the measuring chain must be taken into account when determining system accuracy.
This can result in a measuring error between ± 3 to 5 %.
Using a vortex flowmeter with integrated pressure and temperature compensation such as the SITRANS FX330
allows you not only to lower installation costs but also increase the measuring accuracy of the measuring point. In this case the accuracy is ± 1.5 % of the measured value.
The SITRANS FX330 in flange design is available with integrated reduction of nominal
diameter for space-saving installations and large measuring spans.
About 90% of all vortex flowmeters are ordered one size smaller than the line diameter in order to
increase the flow speed and to get a wider measuring range. Here, the line has to be reduced before and widened after the sensor,
typically including 20x DN inlet and 5x DN outlet run. With the reduction and widening of nominal diameter included in the sensor, it is no longer necessary.
To compensate the non-existent straight inlet run between reduction and the vortex bluff body, these devices are specially calibrated and linearized.
A new feature of the SITRANS FX330 is the advanced signal processing and filtering called
AVFD (Advanced Vortex Frequency Detection): Interferences and disturbances in the measuring signal are suppressed,
signals outside from the relevant frequency band are filtered out.
Redundant data management prevents loss of calibration and configuration data when changing electronics or display.
By default, all SITRANS FX330 meters are factory-calibrated (traceable to international standards)
and pre-set according to customer specifications. The SITRANS FX330 also comes with an
installation wizard to ease installation; e.g. in a steam application it will only show related settings.
Developed according to the standard IEC 61508 edition 2,
the SITRANS FX330 can be used in safety-related application with classification SIL2 for continuous volume flow measurement.
Application
Measurement of saturated steam and superheated steam

Steam boiler monitoring

Heat metering of steam and hot water

Measurement of consumption of industrial gases

Measurement of consumption in compressed air systems

Monitoring of compressor output

Evaluation of Free Air Delivery (FAD)

SIP and CIP processes in the food, beverage and pharmaceutical industries

Measuring of conductive and non-conductive liquids

Safety-related measurement in SIL applications (SIL2)
Gross and net heat quantity calculation
The SITRANS FX330 was designed for applications in auxiliary and supply service lines, such as internal monitoring of energy flows for saturated and superheated steam or hot water. Equipped with temperature sensor as standard, the device can be installed as heat meter in the feed line directly connected with an external temperature sensor in the return line. The gross and net heat calculation can be fed into a DCS to support advanced energy management.
When it comes to energy, the most accurate measurement of consumption is essential. By combining flow, temperature and pressure measurements in one device, SITRANS FX330 provides the basis for a precise mass flow calculation.
In steam applications, the software even determines the enthalpy - the heat content - of the steam.
Therefore, SITRANS FX330 is able to calculate the gross heat quantity.
In case net heat quantity consumption of process is asked for, a single temperature sensor can be added to the return line. SITRANS FX330 uses the readings to calculate the amount of heat consumed.
The SITRANS FX330 thereby proves itself to be a reliable partner.