SIEMENS Hot Sale SITRANS FS230 Process Instrumentation Flow Measurement Ultrasonic Clamp-on Brand New with very competitive price
New & Original
FS230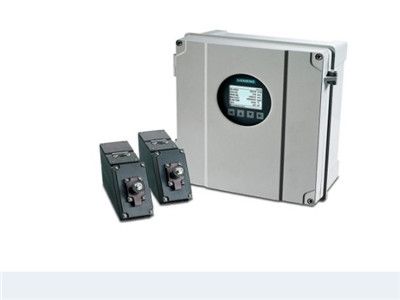 SIEMENS SITRANS FS230 Process Instrumentation
Flow Measurement Ultrasonic Clamp-on Brand New with very competitive price
The SITRANS FS230 digital clamp-on ultrasonic flowmeter is a process-optimizing solution for measuring flow in virtually any liquid application.
Designed to provide both exceptional performance and outstanding cost savings, the FS230 is an ideal fit for many industries
requiring high-quality liquid flow measurement. The SITRANS FS230 flow system consists of a SITRANS FST030 transmitter paired
with SITRANS FSS200 clamp-on ultrasonic sensors, which are available in three different models:
WideBeam® (High-Precision), Universal and High-Temperature.
Benefits
One of the world's first digital ultrasonic flow systems, the FS230 features among others:
* Market-leading accuracy and repeatability – accuracy of 0.5 to 1% of flow rate and repeatability of 0.25% according to ISO 11631
* Best-in-class 100 Hz data update rate – detects even the smallest, most rapid fluctuations in flow
* Digital Sensor Link (DSL) – digitizes the signal at the earliest stage of measurement for a strong signal-to-noise ratio and high-precision measurement
* Simplified installation – multiple setup wizards guide you through every step of commissioning
* Easy-to-use Human Machine Interface (HMI) – fully graphical display with simple menu navigation
and the option to display up to 6 customizable parameters at once
System performance

Approvals

ATEX Zone 2

IECEx Zone 2

FMc Class I Div. 2

Accuracy

± 0.5 ... 1 % for velocities above 0.3 m/s and >10 diameters straight run

Repeatability

± 0.25 % (based on ISO 11631)

Pipe size range

12.7 ... 10 m (0.5 ... 394")

Wall thickness range

0.64 ... 76.2 mm (0.025 ... 3.0")

Pipe material

Any sonically conductive material (steel, plastic, aluminum, glass, cement, ductile iron, copper)
Application
SITRANS FS230 standard functions are suitable for a wide variety of liquid applications, including the following:
Water industry

Raw water

Potable water

Chemicals

Wastewater industry

Raw sewage

Effluent

Sludges

Mixed liquor

Chemicals

HVAC industry

Condensers

Hot & cold water systems

Power industry

Nuclear

Fossil

Hydroelectric

Processing industry

Process control

Batching

Rate indication

Volumetric and mass measurement
SITRANS FS230 hydrocarbon functions are ideal for applications carrying crude oil, refined petroleum or liquefied gas.
Standard volume (high end system)
Standard (net) volume flow measurement

Suitable for use in leak detection systems

Mass flow output measurement

Chemical and petrochemical processing

Precise identification of interfaces on multi-liquid pipelines

Product identification

Standard density indication

Applications with multiple liquids having a wide viscosity range

Automatic gross volume compensation due to viscosity