SIEMENS SITRANS F US SONO 3300/ SITRANS FUS060 Inline ultrasonic flow measurement Industry measurement New & Original with Good Rate
New & Original
SITRANS F US SONO 3300, SITRANS FUS060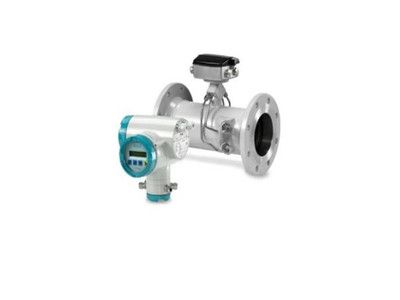 SIEMENS SITRANS F US SONO 3300/ SITRANS FUS060
Inline ultrasonic flow measurement Industry measurement
The SITRANS F US SONO3300/SITRANS FUS060 flowmeter consists of a SITRANS F US SONO 3300 sensor and a SITRANS FUS060 transmitter.
The sensor is available in carbon steel and is fitted with integrated transducers.
It also comes with signal cables enclosed in stainless steel pipes. The SITRANS FUS060 transmitter makes use of an
advanced transit-time signal processing technology ensuring reliable and accurate signal detection for a wide range of processes.
Overview
The combination of SONO 3300 sensor and FUS060 transmitter is ideal for applications within the general industry.
Measurements are independent of liquid temperature, density, pressure and conductivity. Transducers cannot be replaced.
Benefits
Robust remote transmitter FUS060

Robust design for industrial applications

Measures all liquids less than 350 cSt, conductive or non-conductive

No pressure drop

Reliable and accurate flow measurements

Long-time stability

ATEX approval
Application
The main application for SONO 3300/FUS060 ultrasonic flowmeter is measurement of volume.
SONO 3300/FUS060 can be used for water and treated waste water, oil, hot water/cooling systems.
Design
The SONO 3300/FUS060 consists of a casted sensor (DN 50 to 80 (2" to 3")), welded pipes (DN 100 to 300 (4" to 12")) and a transmitter FUS060.
The transmitter can only be mounted separately.
The internal signal cables from transducers to sensor connection box are protected from an aggressive environment by stainless steel pipes.
Sensor installation
See system information.
Technical specifications
The transmitter related to this system is the SITRANS FUS060. Technical specifications to the FUS060 see page 4/216.
2-path sensor with flanges and inline transducers

Error in measurement

Error in measurement at reference conditions

V > 0.5 … 10 m/s, < ± 0.5 % of rate (v = flow speed)

Max. flow velocity

10 m/s (32 ft/s)

Nominal size

DN 50, DN 65, DN 80, DN 100, DN 125, DN 150, DN 200, DN 250, DN 300 (2" … 12")

Media temperature

Separate version: -10 … +160 °C (14 … 320 °F)

Ambient temperature (sensor)

Separate version: -20 … +60 °C (-4 … +140 °F)




Storage: -40 … +85 °C (-40 … +185 °F)

Enclosure

Standard version: IP67 (NEMA 4X/NEMA 6)

ATEX version: As standard, but with ATEX approval (see below)

Process connections




PN designated EN 1092-1 type 11 (B)

DN 50 … 300 (2" … 12"),
PN 40

DN 100 … 300 (4" … 12"),
PN 16

DN 200 ... 300 (8" … 12"),
PN 10

Class designated EN 1759-1

DN 50 ... 300 (2" … 12"),
class 150

DN 50 ... 300 (2" … 12"),
class 300

Transducer

Inline version welded into pipe