SIEMENS SITRANS F US SONO 3100/SITRANS FUS060 Inline ultrasonic flow measurement Industry Hot Sale for brand New and one Year Warranty
New & Original
SITRANS F US SONO 3100,SITRANS FUS060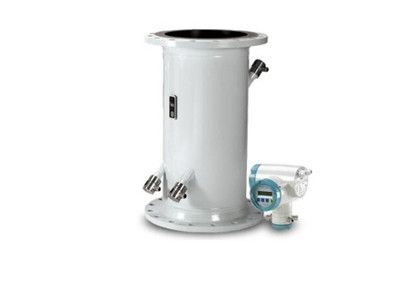 SIEMENS SITRANS F US SONO 3100/SITRANS FUS060
Inline ultrasonic flow measurement Industry Hot Sale for brand New and one Year Warranty
The SITRANS F US SONO 3100/SITRANS FUS060 flowmeter consists of a SITRANS F US SONO 3100
sensor with O-ring or flange transducers depending on the application.
The SITRANS FUS060 transmitter is engineered for high performance applications and designed for
remote installation in hazardous as well as non-hazardous environments. In addition to the standard outputs, it also offers communication.
Overview
SONO3100/FUS060
The combination of the SONO 3100 sensor and the FUS060 transmitter is ideal for applications
where process shut-down is impossible during service and where there is a need for extreme high/low temperatures and pressures.
Transducers can be changed without interrupting operation. SONO 3100 can
optionally be delivered as a 4-path solution for absolute best performance and accuracy.
Benefits
Transducers can be replaced under pressure

Measurement of all liquids less than 350 Cst, conductive or non-conductive

No pressure drop

Reliable and accurate flow measurements

Long-time stability

On request as special versions:

Special sensor material, e.g. Duplex, stainless steel

High/low temperature sensor version: +250 °C (+482 °F)/-200 °C (-328 °F) sensors

Pressure rating 430 bar (6235 psi)

Special sensor sizes down to DN 25

1-path or 2-path sensor technology
Application
The main application for SONO 3100 in combination with transmitter type FUS060 is to measure volume flow within:
Petrochemical industry

Power engineering

Water and waste water

Oil and liquefied gases
SITRANS FUS060 holds ATEX for hazardous areas, HART and PROFIBUS PA. SONO 3100 holds ATEX Ex approval.
Design
The SONO 3100 in combination with FUS060 consists of a SONO 3100 sensor,
SONO 3200 transducers with O-rings or flanges depending on selection - and a FUS060 transmitter.
SONO 3100 is basically supplied in a 2-path solution with flanges in sizes from DN 100 to DN 600 and without flanges in sizes from DN 100 to DN 300.
2-path standard, 1-path or 4-path special versions are available on request, depending on size (DN 25 to DN 1200).
SONO 3100 is as standard available in carbon steel from DN 100 to DN 600.
FUS060 is designed for remote wall mounting only.
Technical specifications
The transmitter related to this system is the SITRANS FUS060. The technical specifications to the FUS060 see page 4/xx.
2-paths sensor fitted with four SONO 3200 transducers

Error in measurement




Error in measurement at reference conditions

V > 0.5 … 10 m/s, < ± 0.5 % of rate (v = flow velocity)

Max. flow velocity

10 m/s (32 ft)

Nominal size

DN 100 … 600 (4" … 24")

Media temperature




-10 … +200 °C (14 … 392 °F)

-20 … +180 °C (-4 … +356 °F)

-10 … +190 °C (14 … 374 °F)

-200 °C (-328 °F) or up to 250 °C (482 °F)

Ambient temperature




Standard and Ex-i version

-20 … +60 °C (-4 … +140 °F)

-20 … +180 °C (-4 … +356 °F)

Enclosure

IP67 (NEMA 4X/6)/IP68 (NEMA 6P) and ATEX (see below)
The sensor SONO 3100 with transmitter FUS060 conforms to Product Family Standard EN 61326/A3 appendix A
(Title: Electrical Equipment for Measurement control and laboratory use – EMC requirements).
The sensors are approved according to EU directive 2014/68/EU regarding fluid group 1, classified in category III. Design according to EN 13480 (PED Directive).
The SONO 3100 as weld-in version does not include the flanges. Thus, it can neither be tested nor approved according to PED.
After the installation, all installation-related activities (welding, pressure test etc.) are the responsibility of the customer.