In Stock SIEMENS SITRANS FUS060 Inline ultrasonic flow measurement Industry measurement Brand New with Very Good discount & Warranty
New & Original
FUS060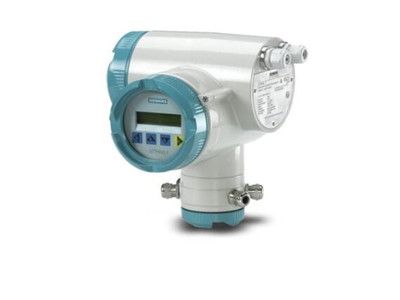 SIEMENS SITRANS FUS060 Inline ultrasonic flow measurement
Industry measurement Brand New
The cost-effective SITRANS FUS060 transmitter is based on proven technology for volumetric flow measurement and is ideal for optimizing
efficiency when high accuracy is required. It comes as standard with 2 paths and features advanced diagnostics, ATEX certification and bus communication.
Overview
SITRANS FUS060 is a transit time based transmitter designed for ultrasonic flowmetering with dedicated sensors in the FUS in-line series up to DN 3000.
SITRANS FUS060 is engineered for high performance and is suitable for 1-path, 2-path and 4-path flowmeters.
Benefits
Superior signal resolution for optimum turn down ratio

Simple menu-based local operation with two-line display and four optical input elements, for unlimited use in potentially explosive atmospheres

Self-monitoring and diagnostic

Operate up to 4 paths

ATEX II G Ex dem [ia/ib] IIC T6/T4/T3 Gb

Remote installation up to 120 m from sensor

1 analog output (4 to 20 mA) standard with HART-protocol, 1 digital frequency or pulse output, 1 relay output for limit, alarms, flow direction

PROFIBUS PA Profile 2, 1 digital frequency or pulse output
Application
The main application for flowmeters with the transmitter SITRANS FUS060 is measurement volume of flow within the general,
petrochemical and chemical industries, power engineering and water and waste water, as well as various types of oils and liquid gases.
Design
The transmitter type FUS060 is designed for remote installation in non-hazardous or hazardous areas.
The transmitter is designed for use in a flowmeter system together with sensors type SONOKIT, SONO 3300 and SONO 3100.
The FUS060 is ordered as part of a complete flowmeter system. It can be ordered separately as spare part and manually programmed with the sensor data.
Function
Displays and keypad
Operation of the SITRANS FUS060 transmitter can be carried out using:
Keypad and display unit

HART communicator

PC/laptop and SIMATIC PDM software via HART communication

PC/laptop and SIMATIC PDM software using PROFIBUS PA communication
Technical specifications
Input




Measurement

Flow by measuring the transit time difference of ultrasonic signals through ultrasonic transducers in DN 100 (4") … 3000 (120")

2-path sensor pipes (depending on selected size, 1-path or 4-path special solutions are possible).

Nominal diameters and number of paths

2-path DN 100 (4") ... DN 3000 (120")
(depending on size, optionally also 1-path and 4-path)

Max. cable length

120 m (395 ft) (shielded coaxial cable). For Ex version the transducer cable length is restricted to 3 m (9.84 ft)

in order to meet requirements for electrical immunity. For systems with sizes ≥ DN 1500 (60") cable length is recommended to be max. 30 m (98.4 ft).

Analog output




Function

Current output programmable for flow, sound velocity or amplitude level.

Active current output (13.2 V < open loop voltage < 15.8 V)

4 … 20 mA

20 … 22.5 mA, adjustable

3.6 mA, 22 mA, or 24 mA

Max. 600 Ω; for non Ex version
≤ 230 Ω for HART communication
≤ 330 Ω for Ex-version

Only PROFIBUS PA version:

Analog output omitted, is replaced by digital PROFIBUS PA interface

Digital output 1




Function

Pulse, frequency or status output - programmable for pulses, frequency, alarm, limit or status.

Active or passive signal, can be configured with positive or

logic

Active: 24 V DC, ≤ 24 mA, Ri = 300 Ω
Passive: open collector, 30 V DC, ≤ 200 mA

For explosion protection (ATEX version) and PROFIBUS PA

version

Only passive: open collector 30 V DC, ≤ 100 mA

Output function, configurable

Pulse output

Adjustable pulse significance ≤ 5 000 pulses/s

Adjustable pulse width ≥ 0.1 ms

Frequency response

fEND selectable up to 10 kHz

Limit for flow, totalizers, ultrasonic velocity or ultrasonic amplitude device status, flow direction