SIEMENS SIFLOW FC070 Coriolis flow measurement Coriolis transmitters New & Original with very competitive price and One year Warranty
New & Original
FC070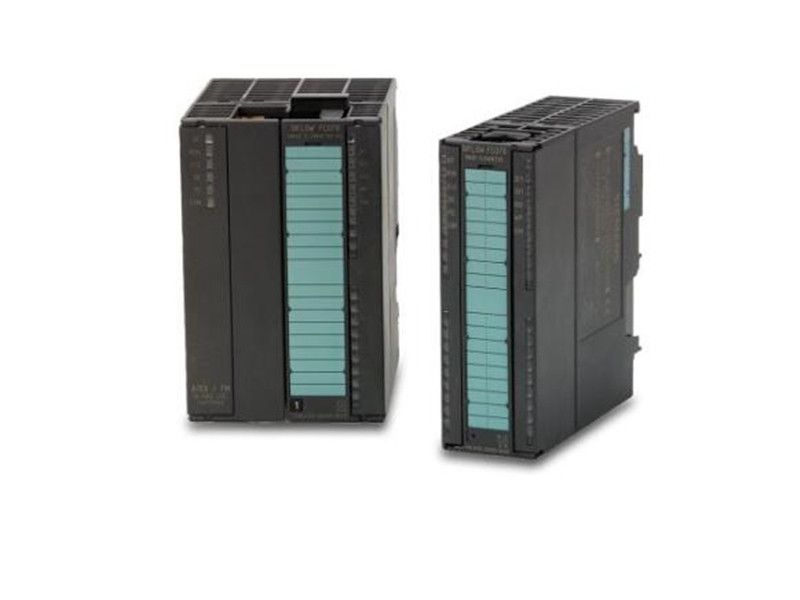 SIEMENS SIFLOW FC070 Coriolis flow measurement Coriolis transmitters
With SIFLOW FC070 Siemens has developed the first flow transmitter designed for direct integration
into SIMATIC S7 and SIMATIC PCS7 automation systems. SIFLOW FC070 is a true multiparameter Coriolis
mass flow transmitter covering the full repertoire within flow applications and industries, ready for quick
installation and system integration. SIFLOW FC070 is suitable for any application in automated industries
where there is a demand for accurate flow measurement. The SIFLOW FC070 Ex CT is
custody transfer approved for high pressure natural gas used in CNG dispensers.
Overview
SIFLOW FC070 is based on the latest developments within the digital processing technology –
engineered for high performance, fast flow step response, immunity against process generated noise, easy to install, commission and maintain.
SIFLOW FC070 is available in two versions:
SIFLOW FC070 Standard

SIFLOW FC070 Ex CT
The SIFLOW FC070 transmitter delivers true multi-parameter measurements i.e. mass flow, volume flow, density, temperature and fraction.
SIFLOW FC070 is designed for integration in a variety of automation systems, i.e.:
Central mounted in S7-300, C7

Decentralized in ET 200M for use with S7-300 and S7-400 as PROFIBUS DP/PROFINET masters

Decentralized in ET 200M for use with any automation system using standardized PROFIBUS DP/PROFINET masters

Stand-alone via a Modbus RTU master, i.e. SIMATIC PDM
The SIFLOW FC070 transmitter can be connected to all sensors of types MASS 2100, FCS200 and FC300.
Benefits
Easy integration in SIMATIC S7 and PCS 7

Support of SIMATIC PDM configuration tool via Modbus

Dedicated mass flow chip with high-performance ASIC technology

True 30 Hz update rate securing fast batching and step response

Superior noise immunity due to a DFT (Discrete Fourier Transformation) algorithm.

Front end resolution better than 0.35 ns improves zero point stability and enhances dynamic turn-down ratio on flow and density accuracy.

Advanced diagnostics enhancing troubleshooting and meter verification.

Built-in batch controller with two-stage control and compensation

Digital outputs for direct batch control, frequency/pulse

Modbus RTU RS232/485 interface for connection to SIMATIC PDM or any other Modbus master

Digital input for batch control, zero adjust

Extensive simulation options for measurement values, I/O and errors easy communication/fault-finding

Multiple LED's for easy indication of flow, error and I/O state

SENSORPROM technology automatically configures the transmitter during start-up providing:

Factory pre-programming with calibration data, pipe size, sensor type and I/O settings

Any values or settings changed by the user is stored automatically

Automatically re-programming of a new transmitter, without loss of settings and accuracy

Transmitter replacement in less than 30 seconds

Four-wire Pt1000 measurement ensuring optimum accuracy mass flow, density and fraction flow

Fraction flow computation based on 3rd-order algorithm matching all applications

SIFLOW FC070 Ex CT can be used for custody transfer approved application.

(Compressed gaseous fuel measuring systems for vehicles), when using the redundant digital

output or the encrypted ActiveX component for SIMATIC touch panels.

The approval will hav eto be done locally at the customer

Free of charge ActiveX component for SIMATIC touch panels, enables encrypted sensor

process values to be communicated between SIFLOW FC070 Ex CT and SIMATIC touch panels.
Application
SIFLOW FC070 mass flowmeters are suitable for all applications within the entire process industry,
where there is a demand for accurate flow measurement. The meters are suitable for measuring on liquid and gas.
The main applications for the SIFLOW FC070 transmitter can be found in the following industries:
Food and beverage

Pharmaceutical

Automotive

Oil and gas

Power generation and utility

Water and waste water
Design
SIFLOW FC070 is designed in an IP20 SIMATIC S7-300 enclosure and for use in central
and de-central cabinets where sensors: FCS200, FC300 and MASS 2100 are remotely mounted.
Function
The following key functionalities are available:
Mass flow rate, volume flow rate, density, temperature and fraction flow

Two built-in totalizers which can freely be set for counting mass, volume or fraction

1 frequency/pulse output

1 phase shifted 90º/180º frequency/pulse output

Two-stage batch controller

1 digital input

Low flow cut-off

Empty pipe detection

Noise filter settings for different applications

Simulation

Automatic zero point adjustment with zero point evaluation feed back

Configurable upper and lower alarm and warning limits for all process values

Comprehensive status and error reporting
Technical specifications
Measurement of

Mass flow, volume flow, density, sensor temperature, fraction A flow, fraction B flow, fraction A in %

Measurement functions




Totalization of mass flow, volume flow, fraction A, fraction B

Totalization of mass flow, volume flow, fraction A, fraction B

Single and 2-stage batch function

Batching function with the use of one or two outputs for dosing in high and low speed

4 programmable high/low limits for mass flow, volume flow, density, sensor temperature,

fraction A flow, fraction B flow, fraction A in %. Limits will generate an alarm if reached.

Digital input




Functions

Start batch, stop batch, start/stop batch, hold/continue batch, reset totalizer 1, reset totalizer

2, reset totalizer 1 and 2, zero adjust, force frequency output, freeze frequency output

High signal

Nominal voltage: 24 V DC

Lower limit: 15 V DC

Upper limit: 30 V DC

Current: 2 … 15 mA

Low signal

Nominal voltage: 0 V DC

Lower limit: -3 V DC

Upper limit: 5 V DC

Current: -15 … +15 mA

Input

Approx. 10 kΩ

Switching

Max. 100 Hz